Mills & Reeve LLP
Alex's life as a trainee at Mills & Reeve is defined by the collegiate atmosphere and supportive environment, as well as being punctuated by opportunities to play sport!
Brochure
Mills & Reeve has the sort of infection you'll be happy to catch - infectious ambition. Learn more about this most desirable of conditions in the firm's stylish brochure.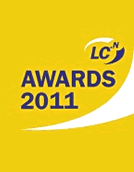 The scheme is basically a training contract condensed into two weeks. Everyone will get four training contract-style 'seats', so that they experience four completely different areas of law.
Douglas McDonald

I was attracted by the firm's reputation for providing high quality training and a healthy work-life balance. After just six months, I can already say the reputation is entirely deserved. The six-seat training contract allows you to experience a broader range of departments than you could with only four seats.
David Phillips

Mills & Reeve trainees do six seats of four months which provides everyone with the chance to find the area of law in which they genuinely want to qualify. Trainees are excited about planning what areas they want to try, not nervous about lost opportunities or having to make tough choices
Applications to: Mrs Fiona Medlock
Method of application: Online application form
Method of assessment:
Assessment centre
Partner interview
Psychometric testing
Deadlines:

| | |
| --- | --- |
| Training contract to commence 2016: | 31/07/2014 |
| Summer work placement: | 31/01/2014 |
| | |
| --- | --- |
| Vacancies: | 17 |
| Trainees: | 35 |
| Partners: | 112 |
| Staff: | 800 |
| Work placement: | Yes |
| Number of work placements: | 30 |
| Minimum qualification: | 2.1 degree in any discipline |
| Start salary: | £25,000 |
| Sponsorship: | CPE/LPC |
Application details and method of selection
Application is the same for both training contracts and summer placements. Submit a completed online application form. Shortlisted candidates will be invited to attend a half-day assessment centre. The assessment centre comprises a group exercise, interview and aptitude tests.
---
Firm description and career prospects
We are one of the UK's largest commercial law firms, operating throughout the country from large and established offices in Birmingham, Cambridge and Norwich and newer offices in Leeds, London and Manchester.
We offer a full range of corporate, commercial, property, litigation and private client services to a mix of regional, national and international businesses. With Cambridge at the heart of the recent expansion in high-tech and bio-tech industries, and Norwich at the forefront of the commercial business of farming and food production, there is certainly a variety of work in a number of diverse and interesting areas of law. We are national specialists in the sectors of insurance, education, food and farming, public law and private client.
Career prospects at Mills & Reeve are excellent. We are forward-looking and forward-thinking. Our thriving client base is proof enough that Mills & Reeve is the first choice for many businesses and entrepreneurs. We are dynamic and friendly, with a positive commitment to all our staff and have been awarded the 'Investor in People' status and for 10 consecutive years, The Sunday Times Top 100 Companies to Work For. We are highly successful in the retention of our trainees post-qualification. Not only do our staff enjoy excellent benefits and working conditions, they also thrive on the quality of life appreciated outside London.
To find out what it is like to work at Mills & Reeve LLP read the firm's Meet the Lawyer profile.
---
Sponsorship
GDL and LPC fees are paid. A maintenance grant is available too.
---
Work placements
Our award-winning summer placement programme is the ideal introduction to both Mills & Reeve and the legal profession. Two weeks work experience at our offices in Birmingham, Cambridge or Norwich gives you the opportunity to see just what it might be like starting and developing a career in law.
During your time with us you will be placed in situations where you can do real work with activities such as legal research, preparing or checking draft documentation, attending court, meeting clients or serving proceedings. You will work with a variety of lawyers, moving to different parts of our practice every two or three days.
Between 50 and 75% of our trainee solicitors have completed a summer placement with the firm.
---
Training contract programme
We will be recruiting 17 trainee solicitors for training contracts commencing two years hence. We attract a strong mix of law and non-law students, and welcome applications from those anticipating a 2.1 degree and those who have already achieved a solid academic background.
Our training contracts commence in September of each year and consist of six four-month seats. Although there are compulsory seats to meet SRA requirements, we aim to provide experience in as many areas of the practice as possible. We place a strong emphasis on 'learning on the job' and trainees become fully involved in the work of their seat. Performance is regularly reviewed via a mix of informal and formal reviews. We continue to invest in your development after completion of the training contract and have defined five stages of post qualification development.
Stages 1-3 show an increase in client contact, a confidence to handle whole matters with decreasing amounts of supervision and an ability to manage and meet demanding targets. Individual development needs are identified through regular performance reviews and feedback, and training is provided across the firm in a variety of areas and from a number of sources. At stages four and five you become a senior solicitor and among other things, demonstrate the ability to lead a team and develop your profile to 'expert' within the firm in particular areas of the business. Developing our trainees from junior to senior solicitors, contributing to the future of the success of the business, is a high priority to us.
So - if you are interested in us, then we would very much like to hear from you.
---
Type of practice
Corporate & Commercial, General Commercial
---
Work areas
---
Offices
Birmingham, Cambridge, Leeds, London, Manchester, Norwich
---
Probono initiatives
Birmingham Free Legal Advice Group (FLAG), Citizens Advice Bureau, LawWorks
---
Diversity access schemes
Black Solicitors' Network, IntoUniversity, PRIME, Stonewall