This content was removed because of your current cookie preferences. To change this please follow this
link
Join me as I prepare for our final networking event of the year at university! I am discussing the tips that I have learned and picked up on across the years, and discussing what has worked for me! Networking is an extremely valuable skill and one that you should have plenty of opportunity to perfect throughout your time at university.
Quick pupillage search
Enterprise Chambers
As a junior barrister with a broad commercial and chancery practice, Rowena Page already has plenty of interesting experiences and insights to share. Read on for her informative introduction to life at the commercial Bar.
The number of firms adopting contextual recruitment practices is growing, but structural inequality and a lack of representation at senior levels mean that BAME candidates still face challenges.
Christianah B
The legal industry must do more to improve access and opportunities for black, Asian or minority ethnic (BAME) individuals. This article focuses on BAME representation in the legal profession, while considering some of the issues surrounding and commercial benefits available to firms which embrace diversity and inclusivity.
Elizabeth Rimmer
Your vocational, professional legal training is the first step toward what we hope will be a rewarding and successful career, but many law students feel it is important to keep up appearances. There is a belief that in order to look good, you have to give the impression that you are a potential professional with ambition and drive.
Latest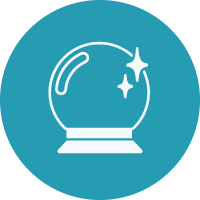 Dear Oracle ...
I have not yet been able to land a training contract and still need to take the LPC, but with course fees so expensive and no guaranteed job upon finishing, is it too much of a risk to take the LPC without having secured a training contract first?