Quick pupillage search
Struan Campbell, outreach manager of Inner Temple, discusses the process of qualifying as a barrister, from studying the BPTC to joining an Inn of Court and on to securing pupillage.
Serle Court
Essentially, a barrister has to formulate a persuasive argument for each case and I enjoy the fact that the responsibility to do so is entirely my own. I am very much in control of my own cases and every day is completely different – it's both an exciting and demanding career.
Hurray - you've managed to impress with your pupillage application. But yikes - now you're looking down the barrel of an interview. Take a few deep breaths and consider what you can do to help your chances. Here, an expert from The University of Law offers advice on how best to prepare for pupillage interviews…
The Legal Learner
Later this month a case is due to be heard iby an employment tribunal that will consider the definition of a 'philosophical belief'.
The University of Law
The University of Law is delighted to announce the launch of Set for Success and our 2018 Postgraduate Prospectus.
Latest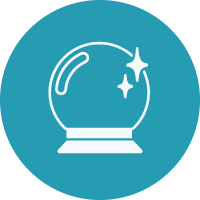 Dear Oracle ...
I'm busy completing applications for summer vacation schemes. Can I include informal placements that I've got lined up for February?