With over 50 years' experience of delivering excellence in legal education, Nottingham Law School is one of the largest and most innovative providers in the United Kingdom. Read the prospectus to learn more about the variety of courses on offer.
Clare Taylor
Joined with Elizabeth Rimmer of LawCare, I talk about the importance of mental health awareness in the legal profession and, in particular, how students and young lawyers can look after their mental health.
Latest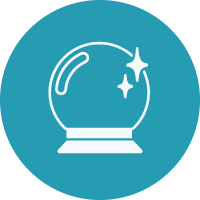 Dear Oracle ...
I'm thinking of doing a master's degree after my undergraduate studies. It would be a pretty expensive undertaking though; what factors should I take into account in helping me make the decision and would it boost my chances of securing a training contract?
Isla Grant
For many, the summer holiday period is all about watching loads of sport on the telly, afternoons in the pub and generally having a great time with not a care in the world, right? Wrong!
Video interviews are a widespread assessment tool among hiring employers, and there are some key differences between interviewing on camera and in person. Read on for expert advice on negotiating this stage of the process from Gemma Baker, head of employability at Aspiring Solicitors and former graduate recruitment head at two top firms.