With over 50 years' experience of delivering excellence in legal education, Nottingham Law School is one of the largest and most innovative providers in the United Kingdom. Read the prospectus to learn more about the variety of courses on offer.
Violet
A few weeks ago I was privileged enough to be able to attend the LawCareersNetLIVE event in London. The event was really useful for various reasons, and I would definitely recommend it to budding solicitors as I learnt a huge amount during the day.
Latest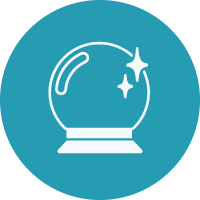 Dear Oracle ...
I'm about to begin applying for pupillage, but I'm confused about how the system works. Help!
Elizabeth Rimmer
Your vocational, professional legal training is the first step toward what we hope will be a rewarding and successful career, but many law students feel it is important to keep up appearances. There is a belief that in order to look good, you have to give the impression that you are a potential professional with ambition and drive.
Hurray - you've managed to impress with your pupillage application. But yikes - now you're looking down the barrel of an interview. Take a few deep breaths and consider what you can do to help your chances. Here, an expert from The University of Law offers advice on how best to prepare for pupillage interviews…