With over 50 years' experience of delivering excellence in legal education, Nottingham Law School is one of the largest and most innovative providers in the United Kingdom. Read the prospectus to learn more about the variety of courses on offer.
This content was removed because of your current cookie preferences. To change this please follow this
link
The Solicitors Qualifying Exam (SQE) is due to be introduced in 2021, replacing the GDL and LPC as the assessment that must be passed in order to qualify as a solicitor. In this video, Josh runs you through everything we know about the SQE, including how it will work, how much it will cost, and if it will affect you.
Christianah B
The examination period is an understandably stressful time, so it's easy for law students to be overwhelmed by the sheer volume of information contained in thick tort textbooks. This guide will hopefully encourage you to revise effectively and find ways to make learning enjoyable.
Latest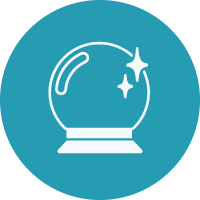 Dear Oracle ...
I am a trainee due to qualify this summer but haven't been told whether I will be kept on. I have enjoyed seats in employment, personal injury (PI) and private client, but which of these areas has the best long-term prospects if I need to apply for NQ positions at other firms?
Elizabeth Rimmer
Your vocational, professional legal training is the first step toward what we hope will be a rewarding and successful career, but many law students feel it is important to keep up appearances. There is a belief that in order to look good, you have to give the impression that you are a potential professional with ambition and drive.
Legal education and training will change in 2021 with the introduction of the new Solicitors Qualifying Exam (SQE). Here is everything we know about the new exams, from the syllabus, to the format of the exams themselves, to the possible cost for candidates, to the response of law firms, universities, law schools and junior lawyers.