With over 50 years' experience of delivering excellence in legal education, Nottingham Law School is one of the largest and most innovative providers in the United Kingdom. Read the prospectus to learn more about the variety of courses on offer.
This content was removed because of your current cookie preferences. To change this please follow this
link
The Solicitors Qualifying Exam (SQE) is due to be introduced in 2021, replacing the GDL and LPC as the assessment that must be passed in order to qualify as a solicitor. In this video, Josh runs you through everything we know about the SQE, including how it will work, how much it will cost, and if it will affect you.
Matthew Dow
The descriptions of multiple vacation schemes on LawCareers.Net reveal that most attendees are required to participate in a group project. The exercise is designed to test your teamwork, research and presentation skills.
Latest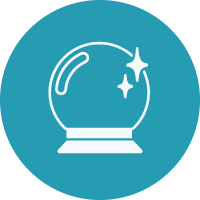 Dear Oracle ...
I passed the LPC two years ago and have been working as a paralegal. With no training contract in sight, can I become a chartered legal executive and go on to qualify as a solicitor that way?
Josh Richman
Commercial awareness is understanding that being a lawyer involves much more than just knowing the law – you have to know your clients' businesses and the sectors they operate in to be able to help them achieve their commercial aims.
Legal education and training will change in 2021 with the introduction of the new Solicitors Qualifying Exam (SQE). Here is everything we know about the new exams, from the syllabus, to the format of the exams themselves, to the possible cost for candidates, to the response of law firms, universities, law schools and junior lawyers.