Social networking, communication, negotiation, conveying the right attitude - lawyers need all of these 'softer' skills to complement their hard-earned legal expertise and analytical intelligence. Like any other skill, these abilities can be improved by conscious effort.
Read feature »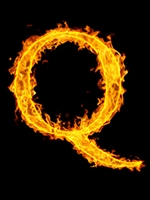 Access to justice is invaluable, but at what price? Read answer »
---
Sponsored by RPC
Read more about
Featured Lawyer
University of London, University College
Trainee Solicitor

Public International Law is more interesting than I could have hoped for. I have attended meetings with foreign government officials and dealt directly with lawyers from several jurisdictions. Perhaps best is the unpredictability: you never know who will drop in for an impromptu meeting while passing through London.
1 hour ago
RT @GuardianCareers: Using the Star technique to answer interview questions http://t.co/GlirZ2Nh17 can help you cover all the points to sho…
3 hours ago
RT @FFWGraduates: So #happy Edward Miller, #Finance Group Partner at FFW, has been nominated for a TARA (category: Best #Training Principal…