The publication of the Legal Education and Training Review in 2013 caused much discussion about what its proposals will mean for the lawyers of the future. Here, Jane Ching of Nottingham Law School, gives her view on its impact.
Read feature »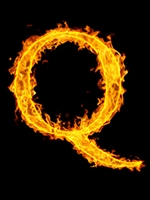 What is the true cost of free trade? Read answer »
---
Sponsored by RPC
Read more about
Featured Lawyer
University of Plymouth
Solicitor

My training contract was inspiring as I had the opportunity to run matters, liaise with clients and assist with large projects and this proved to be an invaluable foundation for life as a newly qualified solicitor.
yesterday
A 4-strong mooting team from City Law School has won the European Human Rights Moot Court Competition. http://t.co/DArRwAyjrm
yesterday
Hundreds of lawyers have marched on Westminster to protest against vile legal aid cuts. #just4justice http://t.co/sHTOK8HDjj