Your essential links for March
Latest

Challenging, varied work, client contact and early involvement in business development have all contributed to a great training experience at Stevens & Bolton for Theology graduate Luke Stewart. Read on for Luke's insights into life in the corporate team, as well as the firm's wider culture.
Legal education and training will change in 2021 with the introduction of the new Solicitors Qualifying Exam (SQE). Here is everything we know about the new exams, from the syllabus, to the format of the exams themselves, to the possible cost for candidates, to the response of law firms, universities, law schools and junior lawyers.
What are you looking for?
This content was removed because of your current cookie preferences. To change this please follow this
link
The Solicitors Qualifying Exam (SQE) is due to be introduced in 2021, replacing the GDL and LPC as the assessment that must be passed in order to qualify as a solicitor. In this video, Josh runs you through everything we know about the SQE, including how it will work, how much it will cost, and if it will affect you.
Watson Farley & Williams is seeking excellence: if you've got what it takes, learn more about the practice areas, career progression opportunities and more in the firm's 2018-19 brochure.
The LawCareers.Net Handbook is now available, FREE, from university careers services and law faculties. Make sure you collect your copy of the preeminent print resource for future lawyers. The Handbook provides in-depth information and advice about how to launch your legal career, features details of over 1,000 potential employers and much more. Don't miss out on accessing this crucial information!
Faustina Edward
When people hear the term 'international student', there is a stereotype that English may not be our first language, we're filthy rich and we're more interested in the aesthetic of being an international student as opposed to a regular student working to get a degree at the end of three years! The thing with stereotypes is that they are mostly wrong.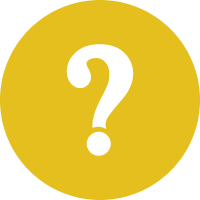 Why is the unionisation of the gaming workforce in the UK so important to businesses?
Sponsored by Taylor Wessing
Matthew Dow
January was a busy month for many aspiring lawyers. The new year entailed increased work demands following the holiday break, as well as study and exam pressures. Furthermore, most firms had their vacation scheme deadlines.
No doubt, this tug of war over your time meant that lots of your evenings and weekends were surrendered to researching, writing and refining applications. Therefore, it is unsurprising that many readers of this website, come the 31 January, breathed a collective sigh of relief. Applications were submitted – there was nothing else that could be done.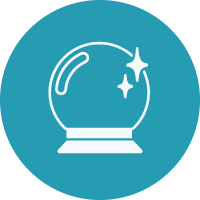 Dear Oracle ...
I want to use the year between finishing the LPC and starting my training contract to gain experience – would the firm I'm joining let me work elsewhere during that time?