Your essential links for June
LawCareersNetLIVE – Take part in an inspiring one-day student careers conference for those considering a fulfilling career as a solicitor.
Training contract deadlines – 65 deadlines before 30 June
Training contact search – more firm listings than anywhere else
Latest

Francesca Drake secured a training contract at leading commercial firm Orrick without completing a vacation scheme or any other formal legal work experience due to the firm's flexible recruitment criteria. Now a corporate solicitor, Francesca can typically be found advising clients ranging from private equity funds to green energy companies.
Here's a brief introduction to the EU General Data Protection Regulation (GDPR) which replaces the Data Protection Directive from 25 May 2018. When making this video, I had in mind those of you who are applying for training contracts, attending interviews or trying to keep up with current events.
Video interviews are a widespread assessment tool among hiring employers, and there are some key differences between interviewing on camera and in person. Read on for expert advice on negotiating this stage of the process from Gemma Baker, head of employability at Aspiring Solicitors and former graduate recruitment head at two top firms.
Norton Rose Fulbright
Spending time at the McLaren Honda Technology Centre is just one of the perks of the job for Gemma Barns, senior graduate recruitment adviser at Norton Rose Fulbright. Read on to learn more about this and the many other great things about working at this super firm.
What are you looking for?
Get the chance to go above and beyond at Herbert Smith Freehills, a truly international firm that offers exciting work with high-profile clients.
The Training Contract & Pupillage Handbook
The Training Contract & Pupillage Handbook is now available, FREE, from university careers services and law faculties. Make sure you collect your copy of the preeminent print resource for future lawyers. The Handbook provides in-depth information and advice about how to launch your legal career, features details of over 1,000 potential employers and much more. Don't miss out on accessing this crucial information!
Rosie Watterson
I had my first panic attack recently. Everything was fine until it absolutely wasn't. Completely out of the blue, my mind went blurry. I suddenly realised I was in a cold sweat. I saw spots. And I couldn't decide if I was going to faint. Or throw up. Or one then the other. And when I was no longer convinced I was going to die, I was shaking. And embarrassed.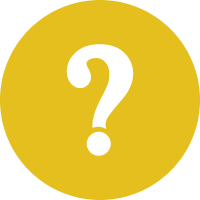 Why do landlords shifting into the commercial sector need to be aware of the provisions entitling tenants to security of tenure?
Sponsored by Michelmores LLP
Christianah B
The Cambridge Business English Dictionary defines commercial awareness as "the knowledge of how businesses make money, what customers want, and what problems there are in a particular area of business."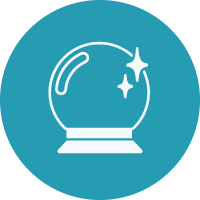 Dear Oracle ...
I know that the main deadline for training contract applications is 31 July, but with around six weeks to go, I've still got loads of time left to fill out my forms, right?