Your essential links for September
Our 'Starting Out' hub aims to give you guidance based on where you're currently at.
LawCareersNetLIVE – Take part in an inspiring one-day student careers conference for those considering a fulfilling career as a solicitor.
Training contract search – more firm listings than anywhere else
Latest

Hannah is an employment lawyer with experience of life as a trainee and now associate at global firm DLA Piper. Here she recounts her road to qualification and beyond. She offers advice on how to get ahead in the world of law.
Here are my tips on how I survived GDL exams and avoided being overwhelmed (as much as possible). Ensure you are successful by being prepared and ready for anything.
"May you live in interesting times" is a blessing that Ancient Chinese people were said to reserve for those they didn't like – "dull" periods of prosperity and stability being clearly preferable to scarcity and upheaval, even if the latter always seem to fascinate historians and filmmakers. Unfortunately, when barristers go on strike in large numbers, as they did earlier this year despite their profession's inherently conservative character and affluent reputation, you can be sure that the times are interesting indeed.
What are you looking for?
Kirkland & Ellis's recruitment brochure emphasises the firm's key offerings to prospective trainees: the opportunities to be a valuable part of the team and be involved in high-quality international work from day one.
The Training Contract & Pupillage Handbook
The Training Contract & Pupillage Handbook is now available, FREE, from university careers services and law faculties. Make sure you collect your copy of the preeminent print resource for future lawyers. The Handbook provides in-depth information and advice about how to launch your legal career, features details of over 1,000 potential employers and much more. Don't miss out on accessing this crucial information!
Bethany Wren
It's no secret that everybody and their dog (literally) has a Twitter account to interact with friends and followers, and to post life's most important updates: from what you're having for dinner to your latest holiday snaps. But while you're commenting on the most recent Love Island episode, or bemoaning your latest course assignment, law firms, barrister chambers and recruiters are also on social media, and there's a chance that they could be seeing everything that you are doing.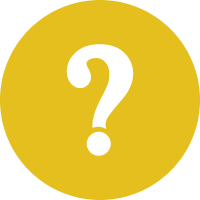 How can regulators protect consumers without stifling the development of automated technologies?
Sponsored by Womble Bond Dickinson
Kat C-W
Volunteering is an essential part of building a thriving community. Many of us are in fortunate positions and have bright careers ahead of us. Giving up a few hours to give back won't feel like a sacrifice when you see how much of a difference you can make.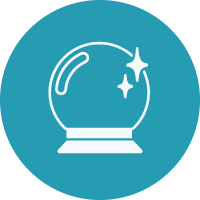 Dear Oracle ...
I have read that some top firms still see 'poshness' as important when recruiting. I didn't go to a selective school or Russell Group university, but have good A levels and my ambition is to be a City lawyer - what does this mean for my chances?