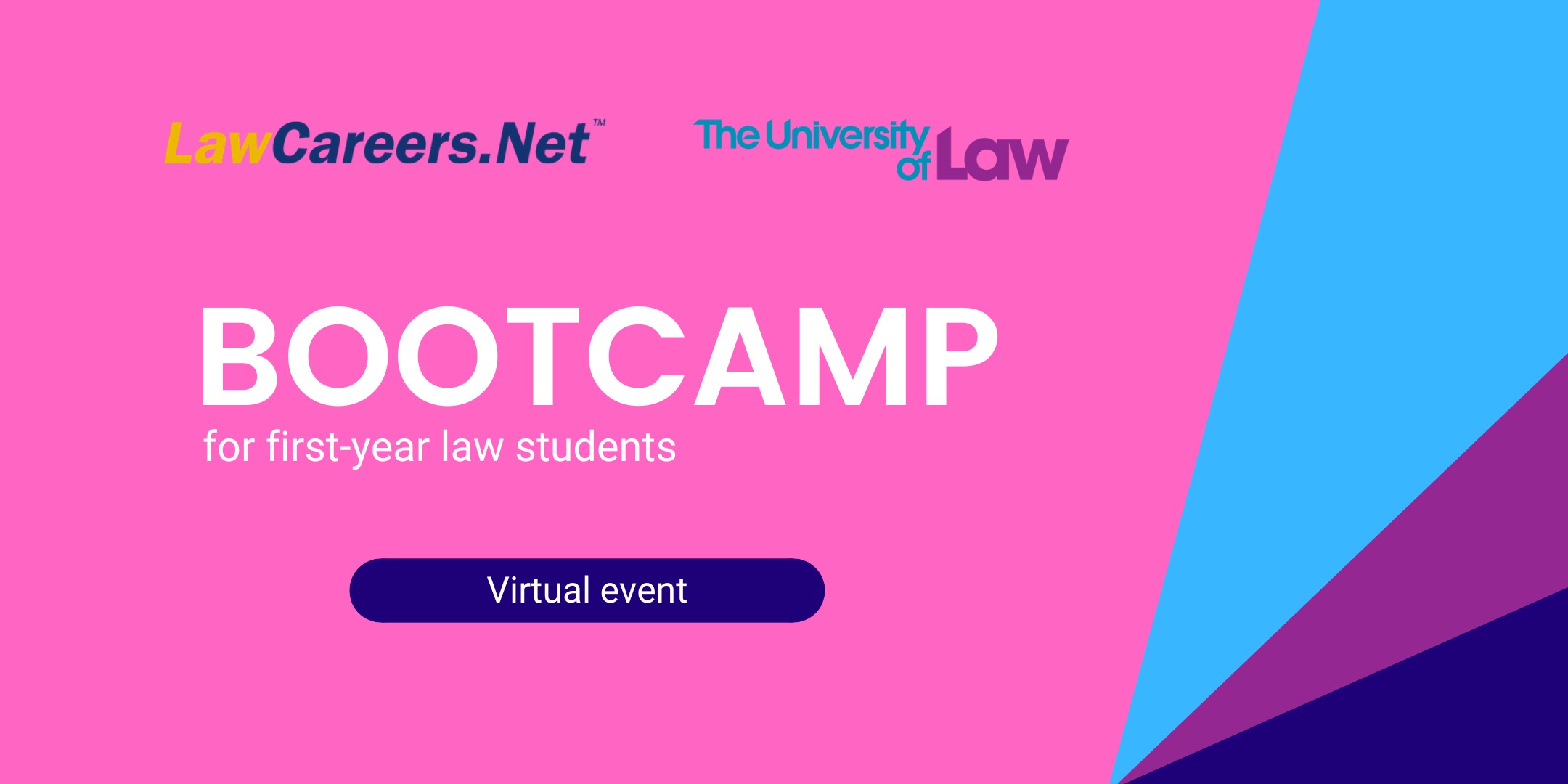 Our virtual Bootcamp in collaboration with The University of Law is for first-year law students looking to kickstart their legal career.
With crucial information broken down into bitesize presentations, plus plenty of time for networking with top law firms, the Bootcamp is a must-attend event for aspiring solicitors.
There will be bitesize information sessions from 4:00-5:00pm and time for networking with law firms from 5:00-6:00pm.
The information sessions will include:
introduction to your priorities;
researching law firms;
commercial awareness; and
making law firm applications.
Register for this event here.
The following firms will be attending the networking session from 5:00–6:00pm:
Check out our Bootcamp for second/third-year law students here.
Check out our Bootcamp for non-law students here.