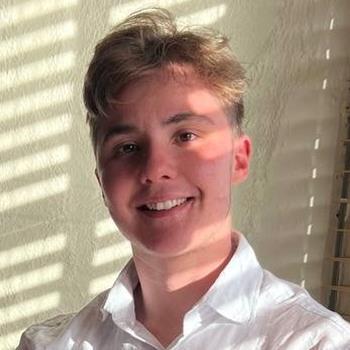 Ela Broderick-Bassar
When: Summer 2017
Subject: LPC
University: The University of Law
What did you do while on the vacation scheme?
At RPC vac schemers split their time between two departments and I was fortunate to get my top choices for both; commercial, technology & outsourcing and general, liability & medical. Our tasks included conducting research, putting together client bundles and taking notes in client meetings, as well as producing a business presentation, which we gave to partners and senior associates. There were also a number of social activities organised to help us to get to know the other vac schemers and the RPC team; we had a cocktail-making class one evening, as well as a dinner with the current trainees who were very approachable and answered any questions we had. I was lucky enough to attend court in both of my seats. It was a unique experience and definitely not part of your average placement, as a lot of my friends kept telling me!
What did you feel that you gained from the placement?
I am currently a paralegal for an in-house legal team, so I'm used to working with law firms as a client. It was an entirely different experience to be on the other side of the instructions and I learnt a lot about client care.
Although I was fortunate enough to attend court in both departments, I also gained a huge amount of experience from the other tasks given to me . It highlighted how varied and interesting the firm's work is, as well as the culture of everyone throwing themselves into it – especially when it's time-sensitive.
Which were the most enjoyable – and most challenging – aspects of the scheme?
I was asked by a partner to research a new client's issues in preparation for the initial client meeting. My research proved useful in the dispute and helped the partner find a solution. It was rewarding to have my work appreciated by both the partner and the client, and to feel part of the RPC team.
The most challenging part was keeping the balance between my work and the social opportunities – the vacation scheme is well organised by HR, and they were really understanding when I had to prioritise other commitments like attending court over social events. It was clear that RPC encourages a healthy work and social life balance.
Did the scheme end with a training contract interview or some other kind of further recruitment process?
On the last morning I was interviewed by the director of people and talent development and a partner from the corporate team. They had a set amount of questions to ask within the hour, which meant that I had to get straight to the point! I was offered a training contract the following week.
Is there one key thing that you took away from the experience that you would pass on as advice to others?
If you are in your second or final year, or have even graduated, and haven't got a vacation scheme or training contract – don't give up. My applications were much better after getting my paralegal work experience, so there is nothing wrong with taking a year or two to get legal work experience elsewhere. General office work experience is also very useful. Although it may seem trivial, the team really appreciated that I knew how to use the printers and scanners!
View RPC 's details
Go to RPC 's website