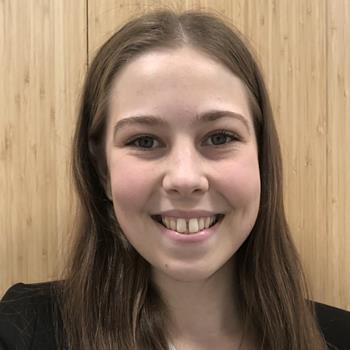 Chanel Yusuf
When: Summer 2017
Subject: Law
University: University of Exeter
What did you do while on the vacation scheme?
I sat in two different departments, private client and financial services, both of which I had an interest in prior to starting. I was immediately immersed in a variety of tasks, which were given to me by the supervising trainees. This included helping to prepare wills, conducting research on the tax implications of an international trust, and taking part in the departmental education seminars. Throughout the duration of the vacation scheme we had a 'mock' transaction, which we negotiated in our teams on the last day and which was followed by a completion team social.
We also enjoyed a broad range of networking and social events, including playing darts at Flight Club and the London Legal Walk. I particularly enjoyed meeting with a newly qualified solicitor from my university alumni; it was a good opportunity to talk through the Macfarlanes training programme, LPC and qualification process.
What did you feel you gained from the placement?
It was a great opportunity to learn about the firm, its culture and the breadth of work available to you as a future trainee. It was also the best opportunity to confirm that Macfarlanes was right for me, through asking questions, meeting a broad range of lawyers and shadowing the work performed by current employees. There were partner-led departmental talks throughout the week, focusing on the firm's core practice areas which were comprehensible for both law and non-law students. I found it interesting listening to various partners from different departments, talking about what they and their trainees do.
Which were the most enjoyable – and most challenging – aspects of the scheme?
The most enjoyable aspect was negotiating the mock transaction; it involved quite an eccentric fictional character, and was a great way to form bonds with the other vac schemers. It was great to prepare all of the terms and see all of our hard work come to fruition at the deal completion event.
The most challenging aspect was conducting the research for the solicitor I was sharing an office with; the initial volume of books was alarming! However, once I was fully immersed and familiar with the terminology I found it really interesting and fulfilling to independently provide a valued answer.
Did the scheme end with a training contract interview or some other kind of further recruitment process?
Participants were invited to complete assessments during the vacation scheme. The recruitment process consisted of a written exercise, competency interview and case study interview. After the hard work was complete, we celebrated with a farewell dinner.
Is there one key thing that you took away from the experience that you would pass on as advice to others?
Just be yourself; although it may feel as though you are under constant assessment, you will come across much better if you act naturally. I believe it is always obvious if you're trying too hard. Always ask relevant questions and think about what you want to know. The vacation scheme is a great opportunity to learn about the firm, as well as for them to see you. It's very much a two-way process.
View Macfarlanes LLP's details
Go to Macfarlanes LLP's website