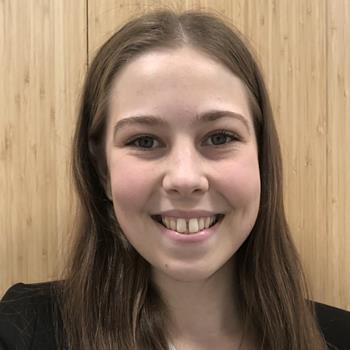 Louise Thompson
When: Spring 2017
Subject: Economics
University: University of York
What did you do while on the vacation scheme (eg, type of work, networking, presentations or social events)?
I sat in two different departments – commercial real estate and competition – and experienced a wide variety of work in each. This included research tasks on specific points of law, working on documents and contacting various organisations to help the trainee I was shadowing. The scheme was also broken up with talks by members of the firm's different departments, while there were also lots of social events with trainees, associates and partners, which enabled me to meet people of various levels of seniority right across the firm.
What did you feel that you gained from the placement (eg, insight into the firm, useful contacts or an appreciation of a trainee's workload)?
Although it feels like you're trying constantly to impress the firm, a vacation scheme is equally about assessing whether the firm is right for you. Before attending the scheme I knew that I was interested in Macfarlanes, but I needed to quantify and prove that my reasons were sound, which is why the vacation scheme was key. My experience wasn't daunting at all and I gained a good understanding of the firm's culture, as everyone I came across was friendly and helpful. Even if you attend a vacation scheme and don't like the firm in question, you have still learned something.
Which were the most enjoyable – and most challenging – aspects of the scheme?
The most enjoyable aspect was the combination of working full-time in a professional environment, but with fellow vacation schemers going through the same, new experience alongside me. It was great to be able to bond with the other students, share our questions, and support each other.
The most challenging aspect of the vacation scheme is making sure that you are on top of all the work that you are given. During the second week there was a training contract assessment as well as a negotiation exercise, both of which were ancillary to the work I was doing for my supervising trainee. It was very important to be organised and keep a note of every task that I was assigned, so that I didn't forget anything.
Did the scheme end with a training contract interview or some other kind of further recruitment process?
There were three different assessments spread over two days, which was welcomed rather than having them all on the same day. First there was a written exercise which posed a problem and asked for a logical solution, with little legal knowledge needed. The second assessment was a competency interview, which was essentially a relaxed chat with a partner about my experiences on the scheme. The third and final stage was another interview on a case study, which absolutely flew by as there was a lot to get through in just 25 minutes. In contrast to some of my friends who experienced schemes at other firms before attending interviews at a later date, I found that having the assessment process during the scheme itself made it much less daunting, as I was used to the environment and had already met many people at the firm.
Is there one key thing that you took away from the experience that you would pass on as advice to others?
Ask other people for help and advice, whether friends who have experienced a vacation scheme before, or people at the firm who you may not have met before. It is more than likely that a trainee whom you have only just met will be very happy to help. I would also advise using the services of diversity organisations such as Aspiring Solicitors, which were so instrumental in getting me where I am today.
View Macfarlanes LLP's details
Go to Macfarlanes LLP's website