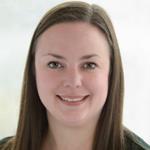 Erena Pillitteri is the senior advisor (graduate recruitment) at Addleshaw Goddard (AG), based in Manchester. She has been with the firm for two-and-a-half years.
How did you end up in law?
Although I studied history at university, I'd always been interested in law, so I went on to do the GDL and LPC. By the end however, my heart wasn't really in becoming a lawyer – I was more interested in what the graduate recruiters were doing! I chose to pursue that route and have worked in law ever since – first at a set of chambers, then two other firms before coming to AG. It has been very interesting to see both sides of the profession.
What are the most/least enjoyable aspects of recruiting?
I really like the events aspect of the job, meeting people on campus and during the vac schemes, and feel like it's a positive job. The worst bit is telling people that they haven't been offered a training contract, especially after a vac scheme when you've got to know them. However, when they understand and take on board the feedback you give them, and go on to get a training contract, it makes it easier.
What is the biggest challenge of the job?
There are lots of plates to keep spinning; generally, grad rec teams are pretty lean, so there is always a lot to do – you can be organising a vac scheme at the same time as planning your advertising for the coming year. There's never just one thing to do! You often have conflicting deadlines, so have to be able to manage your time very well.
What has been your most memorable moment in the job?
It's great when we get nominated for awards. We have recently been nominated for two awards by LawCareers.Net for Best Recruiter (National/Large Regional Firm) and Best Training Principal – Garry Elliott (Large Trainee Intake). We are really pleased and excited to have received the nominations, and are keeping our fingers crossed for awards night! We also recently won an award in the Legal Cheek 2019 awards for Best Canteen – this was great recognition for our brilliant catering team who always go the extra mile. We put a huge amount of effort into making our vacation schemes and training contracts the best they can be, so to be recognised for this is pleasing.
Do you socialise with your trainees/vac scheme students?
This is one of the nicest aspects of the job, especially in terms of getting to know the vac scheme students in a way that they don't feel constantly assessed. We also encourage the trainees to socialise with them without us being there. The grad team socialise with the trainees throughout the year, including at general firm events and biannual drinks for current and future trainees.
What are you trying to achieve at law fairs?
I think that it's important we give some personality to our brand, and make sure that students know who we are and what we're about. There's only so much that can be gleaned from website and publications, so it's so important that students talk to people who actually work here. I am very proud of the people at AG, so it's great to be able to share that with students at fairs and other campus events.
What's the best question you've been asked at a fair?
It's hard to pick just one, but the best questions are those that demonstrate the student has done some research and knows a bit about us. Having said that, fairs are also for students to start learning about lots of different firms, so that's OK too.
How important is your vacation scheme as part of the recruitment process?
It's very important and I would encourage people to apply for a vac scheme. We do recruit for training contracts outside of the scheme but approximately 80% of our training contracts are offered from the scheme so it's worth trying to get a place. It also gives candidates the chance to test us out and see if we're right for them, by spending time within AG and getting to know the people within it.
What is the most common mistake you see candidates making, apart from the obvious typos?
At the application stage, it's being too generic – we can instantly tell when it's a 'copy and paste' job. The challenge then is to look at our site and publications, and pull out what makes us different – I know that can be hard as firms often look very similar on paper, but each firm will have something unique, so it's their job to identify what that is.
What are the attributes you look for in a trainee that are particularly suited to your firm?
There are a range of things – academics, commitment to law, commitment to the firm – as well as soft skills, such as being able to work in a team. It's also very important to be commercial and have an interest in business. We have great relationships with our clients, and it's important that our trainees understand a client's business.
What is the biggest challenge facing would-be lawyers today?
It used to be enough to just have good academics – not any more! We need to see that you have something else to offer, such as being clued up about the firm, the profession and current affairs generally. Having a First and all As is not enough.
What advice would you give to anyone thinking of joining the legal profession?
Just be absolutely clear that this is the career for you – something I learnt from my own experience, when I reached a point when I realised it wasn't for me. You need to be so committed and not give up, especially because you are likely to face rejection at some point and you must develop a thick skin to deal with that.
What is one key fact that candidates should know about your firm?
We stand out because we are innovative, forward thinking and constantly looking for ways to improve and meet our clients' changing needs, such as our Intelligent Delivery approach. I think we offer a lot more in that area than some other firms.
What is your dream job (other than this one!)?
Something along the lines of a food critic so I could eat at amazing restaurants all the time!
What's your guilty pleasure?
Coronation Street.
What's your desert island disc?
I love jazz, so anything by Oscar Peterson.
View Addleshaw Goddard's details