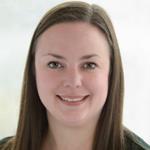 Samantha Vecchione is the graduate resourcing adviser at Addleshaw Goddard. She is based at the Manchester office and joined the firm in February 2015.
How did you end up in law?
I have worked in recruitment for quite a while now and have experienced many different sectors, from retail to healthcare. I really wanted a change and law was a new profession to me. I was familiar with the specific requirements of graduate recruitment from my time at an engineering firm, so I felt ready for the opportunity at Addleshaw Goddard when it came up.
What are the most/least enjoyable aspects of recruiting?
For a recruiter, there is nothing more satisfying than getting someone the job that they have worked so hard for, but the joy of graduate recruitment specifically is helping people who are starting out in their careers and watching them develop – it's very rewarding.
As for the least enjoyable aspect, it never gets any easier to tell people that their applications have not been successful after an assessment centre or interview, but I try to temper that by providing constructive feedback for next time.
What is the biggest challenge of the job?
The volume of applications, which unfortunately means that we are not able to let candidates know when they have not been successful at the initial application stage.
What has been your most memorable moment in the job?
Although I'm fairly new to the graduate recruitment team, I have been involved in the firm's wider recruitment activities for a while and was responsible for recruiting the majority of paralegals who have joined over the last year. It was great to bring that talent into the firm and handle the recruitment in house, rather than through an agency, so that we can tie our paralegal recruitment into our graduate pathway as well.
I also helped to recruit our second cohort of apprentices, who are now progressing toward becoming paralegals. Hopefully some of them will even go on to qualify as solicitors with us – the great memories of the job come from seeing people you have recruited progress and do well.
Do you socialise with your trainees/vac scheme students?
We attend the socials that we organise for our vac schemers – they are a great way to get to know everyone a bit more outside work. We do all kinds of fun activities, such as pizza making, chocolate tasting and softball, in addition to the usual drinks after work, although I usually leave after a couple of hours to give the students a chance to get to know our trainees and associates without us hovering there!
What are you trying to achieve at law fairs?
We attend many law fairs during the autumn because they are a good chance for students to meet people from the firm in person and get a sense of our culture. For that reason, we try to send a variety of people from the firm to each fair, not just HR and trainees.
What's the best question you've been asked at a fair?
Anyone who demonstrates that they have done some prior research into the firm before talking to us has a great chance to impress. Read up on our practice areas and clients, and use the opportunity to learn more, rather than answer basic questions which you could have done by yourself online. It's great to see a student armed with a notebook who has written tailored questions for the different firms that he or she wants to learn more about.
How important is your vacation scheme as part of the recruitment process?
We recruit the majority of our trainees through our vacation schemes, so they are very important. We run an Easter scheme at our London office, plus summer schemes at all three of our UK offices in Manchester, Leeds and London.
What is the most common mistake you see candidates making, apart from the obvious typos?
It's frustrating to read a long answer on an application form where the candidate has used the full word allocation, but which does not actually answer the question. It's important to plan answers before writing them and avoid going off on a tangent. And although I appreciate that it must be tempting to copy and paste answers from applications to other firms that you have spent a lot of time on, you really need to make each application specific to the firm you are targeting.
What are the attributes you look for in a trainee that are particularly suited to your firm?
One of the main qualities that we are looking for is good teamwork. Commercial awareness is also crucial, while commitment to the career path – and commercial law in particular – is very important too, as being a lawyer means a lot of hard work.
Does the firm see non-legal work experience as valuable, or is this less important?
Non-legal work experience is definitely valuable – we have hired a number of people who have not necessarily had huge amounts of legal experience. The same applies to our apprentices, who are not required to have studied law at A level. We are much more interested in whether you have our key competencies – and if that is through developing transferable skills in another sector, fantastic!
What is the biggest challenge facing would-be lawyers today?
An issue we are constantly having to consider and keep up with as a firm is technology, which I think is really going to change the legal profession over the next couple of years. There is a real appetite among clients for law firms to use new technologies to improve their legal services and client relationships. Clients expect lawyers to be up to speed on the latest tech issues and developments, so any training contract applicant who demonstrates knowledge and appreciation of these issues will stand out.
What advice would you give to anyone thinking of joining the legal profession?
You can never do enough research, especially into the particular firms that you are considering. I would advise focusing on a small number of firms to ensure that your applications are well researched and the best they can be, rather than spreading yourself too thinly by trying to submit dozens of applications.
Which practice areas are the real core of the firm's business and will this change?
We are a commercial law firm providing services which include litigation, finance, projects and real estate. Our transactional services team is also very important, as they support the work of all the other departments.
What is one key fact that candidates should know about your firm?
I wouldn't say that there is one key thing. We have a couple of office moves coming up which I would expect anyone applying to know about, but it's more important to have developed a wider understanding and appreciation of the sectors the firm works in, our clients and commercial law generally, and our recent successes. The information is all there – we have lots of useful pages on LinkedIn and engage widely on social media, while we have also revamped our website.
What is your dream holiday destination?
Mauritius – hopefully it will be my honeymoon destination!
View Addleshaw Goddard's details