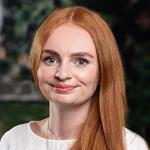 University: Durham University
Degree: French and Spanish
Year of qualification: 2015
Position: Solicitor
Department: Litigation
What attracted you to a career in law?
I wanted an intellectually challenging career that would allow me to work in an exciting and dynamic team environment. Although I studied languages at university, a career in law was always something I had at the back of my mind. I enjoy a healthy debate, so a career in litigation is a good fit.
Why solicitor not barrister?
I certainly considered both branches of the profession. The advice I received was that life as a barrister was a little more solitary and had some similarities to a career in academia. While this is probably an over-generalisation, I recognised that this would not suit my personality and that my skillset would be better suited to a team environment with direct client contact.
How did you decide which firms to apply to?
In truth, I could have researched this point more carefully and consider myself lucky to have found Macfarlanes. I found it difficult to distinguish different firms by their websites, which all made similar claims as to their offerings. In reality, there are huge differences between the different firms looking to recruit graduates and I would recommend really researching the firms you are interested in to try to find the inside "scoop" on their style, culture and work profile. Ultimately, however, it is a competitive process and graduates inevitably apply to a range of firms.
How much work experience did you do? Why is it so important?
I took part in two summer vacation schemes while I was at university. I found these to be an enormously helpful way to understand what the job involves, and also to appreciate the differences between different types of firm. My second vacation scheme was with a US firm, which was a real contrast to the fortnight I had spent with Macfarlanes.
What do you think made your application successful?
My guess is that I had experiences that made me different to the majority of other applicants from good universities with good degrees. I was not shy to speak about my competency in other languages, the year I had just spent working and studying abroad in Spain and Switzerland as part of my degree, and the enormous amount of time I spent training and competing for my university rowing team and the life skills that had taught me.
Which departments did you train in?
Litigation, property, M&A and private client.
Please discuss a specific deal/case that you were involved with, outlining your role in the matter.
I spent much of my first training seat in the litigation group assisting with a dispute relating to a large construction project in the heart of London. I worked directly with a partner on the case. My role was varied and included reviewing contracts, taking notes of meetings with the client, liaising with expert witnesses and researching discrete areas of law. As a trainee, it would be wrong not to acknowledge that there are also some more laborious tasks. For instance, sorting papers into a presentable format or assembling bundles of key documents.
How does the qualification process work at the firm?
A list of practice area vacancies are presented to trainees ahead of the qualification process. Trainees are then asked to submit their qualification choices stating the practice area(s) they would be interested in qualifying into. The firm does its best to find the right position for each of the qualifiers and for that reason we ask trainees to state all the practice areas they are interested in. Once applications have been received, interviews are held by each of the relevant groups. I was interviewed by three partners from the litigation group.
What do you wish you'd known about being a trainee before you started that you now do?
You will be encouraged to take on responsibility and to challenge yourself. I think this is particularly true at Macfarlanes. However, it is helpful to realise that the more senior members of the team do appreciate that you have limited experience and you will not be expected to know everything from the start. There is a safety net and you will be well supervised.
Please outline your area of expertise. What might you do in a typical day?
I qualified into the litigation group in September 2015. An advantage of Macfarlanes, from my perspective, is that qualifiers are not immediately allocated to specialist areas within their group (for instance, banking litigation or something equally specific). As a junior solicitor I am encouraged to develop a broad practice. Since qualifying I have been exposed to a good mixture of commercial litigation, trust litigation and construction disputes. I would not say that I have a particular area of expertise.
Truly, there is no typical day. If there were, it might be along the following lines. I would arrive at the office around 9:00am, make a cup of coffee and check my emails. There might be some emails that need replying to straight away. Mid-morning I might have a telephone call in a partner's office with a client to discuss a case. On another day, this might be a face-to-face meeting with the client, either in our offices or at theirs.
I would then discuss the next steps with the partner after the call or meeting. I would return to my office to deal with any new emails I had missed. These might be from other clients on other cases, asking questions about the progress of their case or sending me comments on a document I might have drafted for them.
On a good day, I would find time for a quick lunch or a walk with a friend around 1:00pm. In the afternoon, I might start drafting a document or letter that was required following the morning's phone call. This might be a note of advice to the client or a letter to the other side on a piece of litigation. At some point in the afternoon, I would possibly speak again with the partner or senior solicitor to discuss my progress with the task arising from the morning's meeting or to talk through points that had come up and that they would want to be consulted on.
I would be likely to field phone calls and emails from clients, barristers and colleagues on a number of different cases during the day and am unlikely to work uninterrupted on the day's key task. This requires some juggling. I would aim to leave the office around 7:00pm. Sometimes this is earlier, sometimes later. It is true that life as a solicitor can be unpredictable and we do not work fixed hours.
Please discuss a current/recent specific deal/case, outlining your role in the matter.
I have been qualified for a little over two years now. Therefore, the cases I work on range from smaller matters that I can run with a good degree of autonomy, to larger cases where I work as part of a larger team. On the larger cases, my role would include drafting correspondence to the lawyers on the other side, speaking with witnesses, discussing the case with the barristers and providing updates to the client. However, for larger cases there would normally be a senior solicitor or partner also commenting on the documents that I draft and taking part in the more significant telephone conversations and meetings.
What do you most/least enjoy about your career and why?
The work is extremely varied. I enjoy this because I face new situations on a daily basis. The work is not repetitive or tedious and I am often researching new areas of law. The other side of that coin is that I am challenged and pushed to grasp new processes or legal concepts on a regular basis, which can be difficult.
How involved are you with business development and promoting the firm?
I recently spent five months on secondment working in-house for a large client. The client is a large FTSE 100 company where I was dropped into the heart of their commercial disputes team. The work was diverse, interesting and more fast-paced than I was used to from private practice. The client allowed me a good amount of autonomy to manage various disputes for them. This was a good opportunity to promote the firm and also a fantastic professional experience for me.
On a day-to-day level, I will go for coffees or lunches with client contacts or friends from other professions. There are also evening seminars that I attend as a member of various professional associations.
What makes your firm stand out from the rest?
I believe that Macfarlanes is one of the only firms where trainee solicitors can experience a top flight corporate practice alongside such a well-established private client group. There are few leading firms where trainees could try their hand at such diverse practices. It was also important to me to work for a well-respected firm with impressive clients, while not joining a corporate giant. Macfarlanes punches above its weight.
What advice do you have for budding solicitors who are contemplating a career in law?
Research different law firms carefully. While websites can appear similar, the culture, size, workload expectations and types of work can vary enormously. War stories shared by trainees from different firms opened my eyes to how different a training contract can be in different environments.
View Macfarlanes LLP's details
Go to Macfarlanes LLP's website