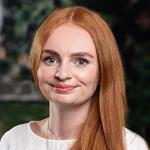 University: Cardiff University
Degree: Law and politics
Year of qualification: 2015
Position: Solicitor
Department: Commercial real estate
What attracted you to a career in law?
I wanted an intellectually challenging career. The complexity of the legal issues that lawyers deal with, plus the research and problem-solving aspects of the job, really appealed to me.
Why solicitor not barrister?
Like most students, I considered both of the main branches of the profession. The more research I did into the differences between the two roles, the more I realised that the solicitor path was much better suited to my personality. Barristers generally have quite adversarial roles because so much of their work is based around arguing cases in court, while their first point of contact is usually an instructing solicitor, but I much prefer working in a team on more collaborative, non-contentious matters and having plenty of direct contact with my clients.
How did you decide which firms to apply to?
My path to qualification wasn't the orthodox straight road from graduation to a training contract via a year of postgraduate study. I applied to a variety of firms while at university – City, national and regional – as there are many good examples of such firms near Cardiff and I didn't have much experience at the time. I wasn't offered a training contract at that stage, so I took a year out to put myself through the Legal Practice Course (LPC) and continued applying – some smaller firms prefer candidates who have already completed the LPC because it means that they can recruit immediately, rather than one or two years in advance.
At the same time, I also applied for some paralegal roles and was hired by a boutique firm called DHCI, which specialised in negotiating trading contracts with banks for hedge funds. DHCI took me on as paralegal with a view to me becoming a trainee after one of its two trainees qualified, but the firm was then taken on by Macfarlanes, so we all moved across. After the move, I worked with the same team and clients, but was now under the much larger banner of Macfarlanes.
I had been set to train at DHCI and I let Macfarlanes know that my intention to qualify as a solicitor had not changed, so I applied through the firm's usual external process. I attended an assessment day with other external candidates and was offered a training contract upon coming through that.
Which departments did you train in?
I trained in M&A and funds (now called the investment management group), plus the commercial real estate group and the litigation department.
How does the qualification process work at the firm?
Trainees let the firm know which department they would like to qualify into and then there is an interview stage. Mine was with two partners, who took the opportunity to find out more about why I wanted to join the commercial real estate group, and also to explain what I would be doing and how they saw my role within the group.
Please outline your area of expertise. What might you do in a typical day?
We handle a broad range of real estate work and advise on projects from their earliest planning stages to completion. On any given day we could be undertaking due diligence on a prospective site for development or advising on the financing arrangements for a development. We increasingly advise on mixed developments which combine commercial space, luxury residential space and/or affordable housing. We also work closely with the construction team, who sit within the commercial real estate group.
We don't just work on new developments. We also have a property management side of our practice which involves advising institutional investors such as insurance companies and pension funds, which hold land as an investment. Often this involves smaller landlord and tenant matters, such as lettings, surrenders and licences to alter. These sorts of matters are managed by junior solicitors with oversight by senior solicitors.
The group also has a strong real estate finance practice, which involves development financing, as well as financing for property purchases and refinancing real estate investments.
Finally, M&A is a crucial practice area for Macfarlanes and the real estate group also provides real estate support on corporate M&A transactions. Quite often companies own property interests, so this needs to be taken into account as part of the due diligence process.
What do you most/least enjoy about your career and why?
There is a nice balance of working with people and technical detail. Using my knowledge of the law to provide a commercial solution to someone's problem is really rewarding, as is working on a matter from its planning stage through to completion.
The only downside to working on interesting and complex matters is that they can be quite time consuming to resolve, which can be stressful when you're working to a tight deadline.
How involved are you with business development and promoting the firm?
I'm still at a relatively junior level, so I'm not going out for client lunches every week, but I do contribute to the firm's business development and get to attend completion dinners and so on. Macfarlanes is good at encouraging juniors to get involved – the commercial real estate group is throwing its summer party in a couple of weeks' time and I have invited several clients along to that. Another example was when the firm put on an event specifically for junior associates during last year's Rugby World Cup, where we could invite and socialise with client contacts at a similar level to us.
What makes your firm stand out from the rest?
The range of practice areas that we offer is unique – we have an impressive private client department, for example, which is not typical of a firm which is also widely known for its corporate and commercial work. From an applicant's or trainee's perspective, Macfarlanes provides a huge array of opportunities to work in different areas of law.
What skills/strengths do you need to be a successful solicitor?
Being organised is essential – I always have a lot going on, so it helps with my stress levels to say the least! To that end, make sure you get some kind of system going – everyone's is different, so how it works is up to you. An inquisitive mind and an interest in academic research will also stand you in good stead. And communication skills are, of course, crucial.
What advice do you have for budding solicitors who are contemplating a career in law?
I had a few other jobs before I started training. Even the bar work I did as a student, which at first seems to have little in common with practising law, helped me to develop valuable soft skills such as knowing how to communicate with different people and how to deal with tricky customers. Building up your work experience and taking time to develop those transferable skills is really beneficial, so never discount them.
What's your desert island disc?
I'm a cellist, so I love Bach's Cello Suites. However, I don't just listen to classical music all the time, so my pop choice is Hot Fuss by The Killers.
View Macfarlanes LLP's details
Go to Macfarlanes LLP's website