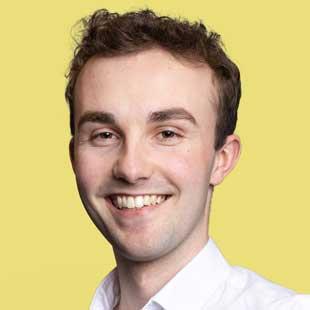 Jake Smith
When: Spring 2016
Subject: Law
University: University of York
What did you do while on the vacation scheme (eg, type of work, networking, presentations or social events)?
There is a myth that only City firms in London do the most interesting work, but my experience at Walker Morris confirmed that this is not true at all. The firm is proud of its single-site Northern strategy and having the entire firm based at one office does not restrict the range of work that trainees and vac schemers are exposed to. I sat with the banking and insolvency team, where I spent time looking at the different types of securities that banks take out when they lend money, and the ways that those securities can be enforced. Trainees in the banking and insolvency team often review such securities to ensure that everything is in place before a transaction. There were also two group presentation tasks during the week which were used for assessments.
On the social side, several lunches took place during the week with trainees and partners in attendance. These were great opportunities to get to know people from other departments in the firm. However, I would advise that someone on a vacation scheme should be looking to network throughout the placement, not just at these arranged sessions. There were also other social events to attend, including an ice breaker on the first evening and an evening out in the middle of the week.
What did you feel that you gained from the placement (eg, insight into the firm, useful contacts or an appreciation of a trainee's workload)?
I felt comfortable within the firm's working environment and could envisage my career at Walker Morris, which is a level of insight that you can only gain through first-hand experience. I also gained an appreciation of trainee life at the firm through working closely with trainees and my supervisor over the course of the placement. Everyone I met at the firm was happy to offer guidance and point me in the right direction, which is something I know I can also rely on if I have any queries and need to get in touch while I'm studying for the LPC.
Which were the most enjoyable – and most challenging – aspects of the scheme?
I was delighted with how welcome I was made to feel at the firm – I can't emphasise enough that the atmosphere of a workplace should have a significant bearing on where you choose to apply for a training contract. A lot of the work that I experienced on the scheme was very different to anything I had done before at law school, so getting up to speed and identifying where the knowledge I already had fitted into certain tasks was challenging initially, in the same way that I expect most vac schemers are challenged when they start a placement.
Did the scheme end with a training contract interview or some other kind of further recruitment process?
I wasn't interviewed personally at the end of the scheme, as the firm decided to offer me a training contract based on how I got on during the placement.
Is there one key thing that you took away from the experience that you would pass on as advice to others?
As clichéd as it sounds, it's so important to be yourself. The scheme is a great opportunity to take a detailed first-hand look at a firm and decide whether you like the environment, the work, the people and so on, but you will only get out of it what you put in.
View Walker Morris LLP's details
Go to Walker Morris LLP's website