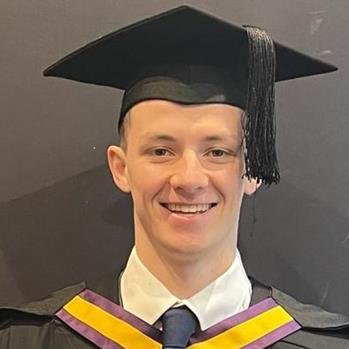 Hannah Howard
When: Spring 2016
Subject: Law
University: University of Buckingham
What did you do while on the vacation scheme?
My placement took place in the employment team. I had the chance to do research for a senior associate, check contracts against precedent documents, review client amendments to contracts, as well as sitting in on training and interdepartmental case law updates. In terms of assessment, we had a mini-assignment and a presentation to fit in around the other work that we were given. On the social side, we had lunches with the trainees and other colleagues – Shoosmiths really encourages everyone to take time away from their desks, which was refreshing.
What did you feel that you gained from the placement?
I gained an excellent insight into the ethos of the firm. On paper, it sounded perfect – I'm a career changer and wanted a firm that valued work-life balance, with a focus on hiring individuals, not carbon copy trainees. I was hoping that my experience would live up to those expectations but it more than surpassed it. Everybody – paralegals, trainees, associates, partners – was so accommodating and willing to give me tasks and feedback, ensuring that I understood what I was doing. I also learnt how Shoosmiths works as a business, the different practice areas and the way these interlink. Having the opportunity to visit different departments to get a sense of what they do and talk to trainees about their experiences was really useful. The entire scheme was incredibly well organised – it was seamless from start to finish.
Which were the most enjoyable – and most challenging – aspects of the scheme?
Making contacts and talking to current employees about their experiences was invaluable; everyone was more than happy to chat. We were included as part of the firm for the entire time that we were there. It is a credit to the firm that the values it claims to have on paper translate to reality; they were palpable.
The presentation that we had to do in front of partners, senior associates and trainees was a challenge, especially as it wasn't something I'd done before and I felt pressure to impress! But I was pleased to have put it together, delivered it and received good feedback. It was enjoyable, in retrospect!
Did the scheme end with a training contract interview or some other kind of further recruitment process?
It was made clear that we would find out whether we had made it onto the firm's assessment day along with all the other candidates, and that there were no guarantees just because we had spent time on the vacation scheme. The firm operates a CV blind assessment process, so we certainly weren't fast tracked in any way – we simply went into the pool along with all the other applicants.
Is there one key thing that you took away from the experience that you would pass on as advice to others?
If you're fortunate enough to get a place on a scheme, take the opportunity to talk to as many people, and get involved with as many tasks, as you possibly can. You want to try to get a feel for the firm and whether it's right for you. Above all, enjoy it and make the most of it, especially in terms of meeting people – that really helps on the assessment day, and beyond, to settle your nerves. Shoosmiths really does value individuality, so just be yourself and make sure that your personality shines through.
View Shoosmiths's details
Go to Shoosmiths's website