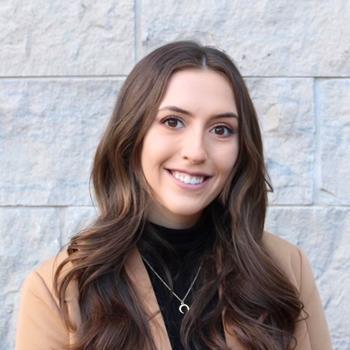 Aidan Coghlan
When: Summer 2015
Subject: History
University: University of Oxford
What did you do while on the vacation scheme?
I spent two weeks with the firm. In my first week, I sat with the equity capital markets branch of the corporate team and in the second, I sat with the restructuring and insolvency team. I had previously expressed an interest in both areas, so it was kind of the firm to give me the opportunity to experience them first hand. The majority of my work comprised of preparing documents for live matters brought by real clients. This included compiling company search reports; running a winding-up check on a company; proofreading an equity subscription agreement; and drafting a response to a client query. I was given regular and extensive feedback on what I had done by senior associates, while on one occasion a partner in the banking team took me through the lending documentation process and spent a good hour explaining to me what the client was looking to achieve. On top of that, the trainees were tireless in supporting me, so I was able to improve as the placement progressed.
What did you feel that you gained from the placement?
I gained three key things from the placement. First, I gained a valuable insight into the day-to-day life of a trainee, as the majority of what I participated in was real work delegated to the trainee looking after me. Second, the vacation scheme has allowed me to form relationships with people at the firm before I commence training, as I was able to meet many great people through internal networking events, including the firm's summer party. Third, I discovered that Osborne Clarke has a really warm, non-hierarchical and supportive culture, along with its rigorous processes and systems. I knew that it was important to find a firm that would be a great cultural fit for me, so experiencing life at the firm was a big win for me, as I wanted to join a firm that I would be happy working in, but I also want to do very high-quality work.
Which were the most enjoyable - and most challenging - aspects of the scheme?
I wanted to learn what life as a trainee at the firm is really like, while everyone wants to feel that what they are doing is useful, so I really enjoyed being involved in the firm's real work. The most challenging part of the scheme was learning to prioritise tasks and to perform them efficiently, while still being precise and thorough within the time constraints.
Did the scheme end with a training contract interview or some other kind of further recruitment process?
There were a number of assessed elements to the scheme, including group presentations, aptitude tests, an appraisal of written work, a psychometric evaluation and an end-of-placement interview. They were pretty thorough – I slipped through the net somehow!
Is there one key thing that you took away from the experience that you would pass on as advice to others?
Try to relax, because my impression is that at Osborne Clarke, people want you to succeed and they also want to get to know you as a person. Be yourself – that's what a trainee advised me, so it is worth passing on.
View Osborne Clarke LLP's details
Go to Osborne Clarke LLP's website