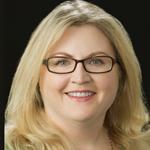 Alexandra Simpson is the legal talent recruitment adviser at Cooley. She is based at the London office and joined the firm in Autumn 2018.
How did you end up in law?
I'm passionate about the role of recruiting and developing talent in business, so my priority when I started out was to work in a strong sector that would enable me to pursue my ambition at a high level – I wasn't set on a particular industry. When I secured my first role in the law, I knew that it would be interesting and that there would be lots of talented people to work with, but I didn't know just how much I would enjoy working at a law firm. My role at Cooley is my second in the profession – now I wouldn't want to work in any other!
What are the most/least enjoyable aspects of recruiting?
There are many enjoyable aspects – one of the main ones is developing relationships with the people I work with, from colleagues here at the firm to the candidates I meet during the application process. It's rewarding to be able to be able to talk to people about a firm that I am passionate about and give candidates the 'Cooley experience'.
Another very rewarding aspect of the job is giving good news to candidates, but with that also comes what is definitely the least enjoyable – informing candidates when they have not been successful. It's always difficult to give – or receive – bad news, which is why it is important that we provide as much feedback as possible so that candidates understand the reasons for our decision and can take away some useful advice that may benefit them going forward.
Do you socialise with your trainees/vac scheme students?
Of course, organising opportunities to socialise for our vacation scheme students and trainees is an important part of my team's role and we have a great time doing it. You will also see us at firm social events such as networking lunches and evening drinks. At the same time, we won't come to every single event because it's important for candidates to have the chance to relax and chat informally with their peers without the recruitment team there.
How should students approach you at a law fair?
A good start for candidates is to research the firms they are potentially interested in that will be attending the fair, so you can have a few questions ready that were not answered by reading our website. It is definitely a good idea to come prepared – it makes a good impression when students ask us about our practice areas or news from the firm that they have read about in the legal press.
Of course, we don't only want to meet students who already know about Cooley. It's fine to say that you don't know much about the firm but would love to know more, as long as you are genuinely engaged and interested.
How important is your vacation scheme as part of the recruitment process?
We recruit trainees exclusively through our summer vacation scheme, so it is a vital part of the process. Our vacation scheme is the way to secure a training contract at Cooley, but it's equally important for candidates because it enables them to get a feel for the firm and decide whether the culture is right for them.
What is the most common mistake you see candidates making, apart from the obvious typos?
Not taking the time to understand the type of firm you're applying to or not understanding the key aspects of the firm's business.
On the flipside, something I think candidates don't do enough is show their personalities. We read hundreds of applications, so it is important to allow us to get a feel for what you are like as an individual. Tell us about your real interests – don't just say something because you think it may sound good to the recruitment team.
What are the attributes you look for in a trainee that are particularly suited to your firm?
Analytical skills and attention to detail are as essential to us as they are to any firm, but we are also looking for people who are happy to take on challenges and responsibility from the moment they start with us. We recruit four trainees a year, so a training contract with us means being involved from the get-go.
Should candidates include their non-legal work experience in applications?
Yes, absolutely. We look at work experience in its entirety to form a picture of how a candidate has developed – we are not just looking for endless reams of legal work experience in your application. If you have worked in catering or retail, for example, tell us about it because it is a great way to demonstrate that you have developed important skills.
What is one key fact that you expect candidates to know about your firm?
Candidates should know that our London office is growing. We launched in London in 2015 and have doubled in size since then, so knowing that we are growing tremendously, as well as the fact that we are part of an international network of offices, is important. Candidates can get the wrong impression that because we are a US-headquartered firm, the London office is on the periphery, but that is absolutely not the case – we are an autonomous firm in London that is part of a truly international network.
What final advice do you have for candidates pursuing careers in commercial law?
Research, research, research! I can't say it enough – whether reading up online or speaking to people in person at careers events, it is so important to understand the industry that you are going into because it is a big commitment.
What's your desert island disc?
Anything by Coldplay, who sound just as good live as they do on the radio.
View Cooley (UK) LLP's details