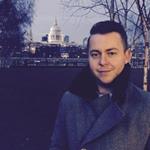 John Aslett - Being a paralegal: from student to potential lawyer
Becoming a paralegal was never my intention when I started university. Like most law students, I had what now seem delusions of grandeur in that I wanted to work for the biggest possible law firm. Nothing less than a magic circle firm would do, although I would settle for a smaller City firm if I had to.
Before university I had worked in finance as an executive for Barclays Corporate before I was made redundant during the collapse of the banking sector. I knew that I wanted to go back into that world, albeit as a lawyer. As I entered my final year at university, there were a few conversations with big firms about training contracts. I attended open days and I was constantly told that my experience was invaluable, but nothing materialised. It was at this point that I realised I would be in this for the long haul, with both record numbers of people attending university and increasing numbers of those wanting to enter the legal profession.
As a student, you will hear time and time again that experience is vital – there is a lot of truth in that. During my studies I was able to gain a week's work experience with a national firm in Hampshire. While this did offer me an insight into the workings of a law firm, it didn't offer me much 'real' experience. At the end of my degree I was able to gain two weeks' work experience with a niche firm in Surrey. This gave me my first flavour of what it really meant to work for a law firm. They assigned me to real cases in a variety of departments (eg, civil, family and criminal) and I was able to interact with clients, attend court and conduct legal research. Following a successful two weeks I was offered a rolling contract as a paralegal in the family department. During this period I was also able to offer pro bono legal advice in their aptly named 'law shop'. This was perhaps one of the most rewarding experiences I have had as a budding legal professional. The opportunity to offer advice to clients meant having to think quickly, consider facts carefully and work in the best interests of people who could probably not afford formal legal advice.
While working I was also able to study the GDL (my finance and law honours degree was not a qualifying law degree). As work on the GDL slowed down, I kept working hard to create opportunities for myself. Eventually, another one came along in the form of a role with a Sussex based non-departmental public body. This gave me the opportunity to really establish myself as part of a large legal team working on high-level financial litigation. I was involved with managing my own workload, providing assistance to the wider case team (made up of actuaries, case managers, business analysts and accountants) and conducting my own operational initiatives to change the way that paralegals operated within the organisation. It was in this role that I began to think not just in terms of my role in the legal team, but also how my actions could impact on the way things operated. I was not "just a paralegal"; I was a valued member of the legal team who was able to make significant contributions and for that I was given a departmental award.
So where does that leave me now? After an enjoyable 18 months I felt that working in the public sector was not something I wanted to do long term as I enjoy the buzz of private practice too much and there was no way of progressing within the organisation. As 2014 drew to a close, another opportunity presented itself which was too good to pass up. I have now started a new paralegal role with one of Surrey's largest law firms, Hart Brown. It has six offices throughout the region, with one of those in London, and offers a full range of legal and financial investment services to both businesses and individuals. I'm working in their dispute resolution department among well regarded associates and partners. Dispute resolution covers a vast array of legal areas and will give me the chance to gain yet more experience in other areas. My intention is to start the LPC this year and hopefully progress within the firm in the future.
Working as a paralegal is not always seen in a favourable light, but it has set me up for what I hope will be a long and fruitful career as a lawyer. I certainly wouldn't change the journey that I have had as I am far more rounded having gained the experience that I have. Don't get me wrong; this short account makes it seem as though it has all been plain sailing, but it has been far from easy. And be warned – you need to develop a thick skin to break into the legal profession. I have had countless disappointments, doors closed in my face and times when I wondered if it was all worth it. The overwhelming factor has been my persistence and willingness to create opportunities for myself. Be prepared to start at the bottom and work your way up. I haven't given up my dream of working in the City, I've just altered my path and it is important to remember that there are a lot of great national and regional law firms which require future lawyers. To succeed you need to persevere, get yourself out into the industry and above all gain as much experience as you can.
John Aslett is a paralegal at Hart Brown Solicitors.
Get the LCN Weekly newsletter
Get our news, features, recruiter and lawyer interviews, burning questions, blog posts and more sent straight to your inbox with our weekly newsletter. You also get access to a free personal MyLCN account.