The publication of the Legal Education and Training Review in 2013 caused much discussion about what its proposals will mean for the lawyers of the future. Here, Jane Ching of Nottingham Law School, gives her view on its impact.
Read feature »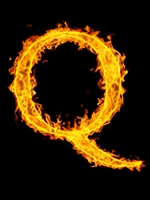 What is the true cost of free trade? Read answer »
---
Sponsored by RPC
Read more about
Featured Lawyer
University of Exeter
Associate

The firm expects 100% from you, but gives 100% back. You can expect top quality work, in a commercial yet supportive and fun environment. You will be encouraged to reach your full potential and be part of a team, where people come to work because they enjoy what they do.
2 hours ago
Hundreds of lawyers have marched on Westminster to protest against vile legal aid cuts. #just4justice http://t.co/sHTOK8HDjj
21 hours ago
Harris da Silva Solicitors, based in London EC1, seeks a trainee solicitor. http://t.co/uCC26bhAnq
yesterday
Staff turnover costs the legal sector £805 million per year, according to new research. http://t.co/rOWbubXdff