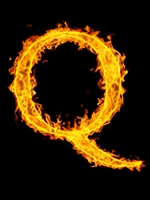 What are Teckal companies and why are they attractive to local authorities, among others? Read answer »
---
Sponsored by Addleshaw Goddard
A new academic year has begun and the recruitment race is underway. We have lots of tips on how to hotwire your way into a legal career, including full-throttle info on self-analysis, research, law fairs and where to seek help. Drop the pedal to the metal and let's go!
Read feature »

It came as quite a surprise to discover that the first week of my training contract would consist of a residential week of studying as part of the Professional Skills Course and culminate in a written examination!
Read blog »
Read more about
1 hour ago
This week's Meet The Recruiter finds out about life @CMSUK_Graduates with head of recruitment, Jess Heading. http://t.co/ZS0RSpv8c6
1 hour ago
Sarah Louise provides an insight into the first week of life as a trainee solicitor, starting with the PSC. http://t.co/O8SblVLLOS
18 hours ago
@SecondaryCEIAG Thanks for sharing!