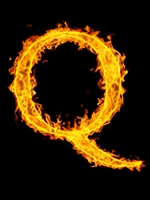 Do nominee-heavy share registers weaken engagement with shareholders? Read answer »
---
Sponsored by Taylor Wessing
Law fairs may be an opportunity for firms and chambers to show you their wares, but they also give you the chance to practise some self-promotion and impress potential employers. Only the supremely confident (or foolish) would miss out - read on to discover how to get the most from the law fair season.
Read feature »
You're sat with friends watching a generic day-time TV programme (hopefully Robson Green's Extreme Fishing), when one of them turns to you, as if you're some sort of all-knowing legal oracle and asks you, "Is that legal?" Read blog »
Read more about
5 hours ago
At #UoNLawFair - Best in Law and TCPH15 copies waiting for you. Also pop along if you have any Qs about @CityLawLIVE http://t.co/nqDf51rOYh
10 hours ago
Free copies of the Training Contract & Pupillage Handbook at @soasLAW law fair today. @SOASLawSoc - make sure your members pick up a copy!
10 hours ago
Lots of firms at today's #UoNLawFair Leave time to get a free copy of TCPH! @DerbyLawSociety @UoN_LawSoc @LincolnLawSoc @NTULawSociety