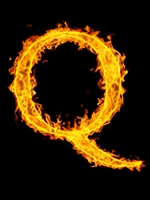 Has the tide begun to turn on offshoring? Read answer »
---
Sponsored by Shoosmiths
Finding a training contract can be a frustrating process. Read on for some top application and interview tips.
Read feature »
As a criminal defence solicitor, the majority of my clients, if not all of them, are people who left school without any qualifications or who didn't even go to school in the first place.
Read blog »
Read more about
2 hours ago
Hear from David Wood @CharterChambers on life at the Bar: RT @torchlighttutor: this month's 'So You Want To Be A...' http://t.co/xUQhQhl6GL
17 hours ago
RT @andy_goldsmith: Reversing the trend of offshoring UK businesses - Burning Question http://t.co/Res6l44UVY via @LawCareersNetUK #law #bu…
18 hours ago
RT @UniKentEmploy: Our law area in the Careers Service - come & see us! http://t.co/2DQbz5ft5G > Great to see TC&Pup Handbook & Best in Law!