Social networking, communication, negotiation, conveying the right attitude - lawyers need all of these 'softer' skills to complement their hard-earned legal expertise and analytical intelligence. Like any other skill, these abilities can be improved by conscious effort.
Read feature »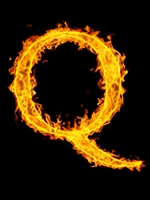 Access to justice is invaluable, but at what price? Read answer »
---
Sponsored by RPC
Read more about
Featured Lawyer

University of Bath
Partner

Ashfords provides excellent opportunities to develop your legal expertise whilst undertaking high quality work for regional, national and international clients. With a strong culture of supervision and the ability to work in London, Bristol or the South West, the firm really is hard to beat.
23 hours ago
Hine Solicitors seeks a paralegal for its crown court dep, based in Oxford. Possible training contract. http://t.co/3Pu9r0CS5o …