Sponsored by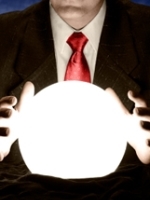 I am currently researching which firms to apply to for a training contract. How many applications is it sensible to make? Obviously I want to make good applications and focus on those firms which best match my interests, but there are so many firms it is hard to whittle down the list! Read reply »

Are you a natural leader? If so, you could be right for Ashurst. Read on to find out more about life in the City, plus the firm's practice areas and recent high-profile deals.
An insightful view on the world of graduate recruitment and a love for bubble-gum flavoured jellybeans combine sweetly to make Lucy's profile a must-read. Read profile »
Read more about
Blazin' squad
These five are among those firms to have signed up to the government's Trailblazers scheme to improve and standardise apprenticeships.
Working on a mix of contentious and non-contentious work, Lauren Millward has thrived since joining Browne Jacobson. Read on for an insight into the firm where karaoke is a Christmas party guarantee. Read more »
Social networking, communication, negotiation, conveying the right attitude - lawyers need all of these 'softer' skills to complement their hard-earned legal expertise and analytical intelligence. Like any other skill, these abilities can be improved by conscious effort.
Read feature »
Earlier this year, 2,000 LC.N users responded to our annual survey, which looked at how students approach their search for a legal career. Read post »