The publication of the Legal Education and Training Review in 2013 caused much discussion about what its proposals will mean for the lawyers of the future. Here, Jane Ching of Nottingham Law School, gives her view on its impact.
Read feature »
Essentially, a barrister has to formulate a persuasive argument for each case and I enjoy the fact that the responsibility to do so is entirely my own. I am very much in control of my own cases and every day is completely different – it's both an exciting and demanding career. Read more »

In today's competitive job market, it is vital that you utilise every opportunity to advance your employability status. Read post »
This week we received information regarding call night : the ceremony in which we will officially become barristers.
Read blog »
Read more about
15 hours ago
Hine Solicitors seeks a paralegal for its crown court dep, based in Oxford. Possible training contract. http://t.co/3Pu9r0CS5o …
15 hours ago
@LeighDay_Law is now accepting applications for training contracts (Sept 15 start). https://t.co/7wL3YhKFt0
17 hours ago
As Judge Masipa decides post-mortem evid can't be broadcast live, Atticus reflects on legal issues in #PistoriusTrial http://t.co/ZKbz9JAjzr
Sponsored by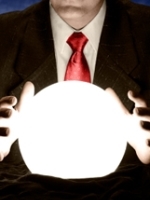 I have not yet been able to land a training contract and still need to take the LPC, but with course fees so expensive and no guaranteed job upon finishing, I'm worried about enrolling. Read reply »