Assessment centres are an increasingly common part of the recruitment process for law firms, offering as they do the chance to see candidates in the round. Oliver Savill, director of AssessmentDay, offers his advice on what to expect and how to impress.
Read feature »
Essentially, a barrister has to formulate a persuasive argument for each case and I enjoy the fact that the responsibility to do so is entirely my own. I am very much in control of my own cases and every day is completely different – it's both an exciting and demanding career. Read more »
Read more about
2 hours ago
RT @PhilippaOReilly: No sweat: interviews made easy - Features http://t.co/AdXmW45MkX via @LawCareersNetUK
3 hours ago
RT @KaplanAltior: Good advice on what to wear to your #trainingcontract #interview from @LawCareersNetUK sponsored by @KaplanLawSchool htt…
4 hours ago
The last LC.N newsletter of the academic year is packed with interview tips. We're back in September. https://t.co/BbLV6b92RC

Hi guys! I cannot believe that it's almost August.
Read blog »
For many, the summer holiday period is all about beaches, relaxing, watching loads of sport on the telly and generally having a great time with not a care in the world, right? Wrong! Read post »
Sponsored by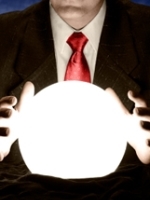 I've managed to get some training contract interviews. What should I wear? Read reply »