Quick pupillage search
Struan Campbell, outreach manager of Inner Temple, discusses the process of qualifying as a barrister, from studying the BPTC to joining an Inn of Court and on to securing pupillage.
Latest

Law fairs may be an opportunity for firms and chambers to show you their wares, but they also give you the chance to practise some self-promotion and impress potential employers. Only the supremely confident (or foolish) would miss out – read on to discover how to get the most from the law fair season.
Calum Stewart
Gaining work experience by shadowing a judge, otherwise known as 'marshalling', can be a valuable asset to any budding lawyer's CV – regardless of your intended career route or practice area.
3PB
Nicole Bollard building her career at multidisciplinary set 3PB, which offers a breadth of areas and five UK offices. Read more about her varied work and advice for would-be barristers.
Isla Grant
For many, the summer holiday period is all about watching loads of sport on the telly, afternoons in the pub and generally having a great time with not a care in the world, right? Wrong!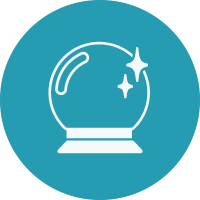 Dear Oracle ...
I've been lucky enough to secure a training contract with a regional firm, but I really want to be working in the City as a corporate lawyer.