For many, mooting can be a bit like going to the dentist - you know it's good for you, but the idea of it is a bit scary and easily avoided. However, it really is one of the best things you can do to get a sense of what it's like to be a legal advocate, giving you the opportunity to get up on your feet and argue your case.
Read feature »
I very much enjoy the variation, both in the type of work and the subject matter, and I like being able to work on my own and decide when I work. Read more »
Read more about
2 hours ago
Great #pupillage tips from @HendersonPupils @Pupillages @11SB @CLSPupillageAdv - heed their advice! http://t.co/YVCh71rO4j #oneweektogo
2 hours ago
#Pupillage applications for sets not on pup gateway *this week*: Lamb Building, @1ChanceryLane and Fenners Chambers http://t.co/OfZfsjG1aR
Last week was arguably the most dramatic week of the court proceedings to date.
Read blog »

These are tough times for the criminal Bar, and those aspiring to it. Read post »
Sponsored by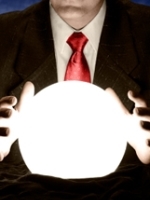 I'm currently spending time abroad and have been unable to attend any vac scheme assessment days. Would firms allow me to do a telephone interview instead? Read reply »