For many, mooting can be a bit like going to the dentist - you know it's good for you, but the idea of it is a bit scary and easily avoided. However, it really is one of the best things you can do to get a sense of what it's like to be a legal advocate, giving you the opportunity to get up on your feet and argue your case.
Read feature »
Essentially, a barrister has to formulate a persuasive argument for each case and I enjoy the fact that the responsibility to do so is entirely my own. I am very much in control of my own cases and every day is completely different – it's both an exciting and demanding career. Read more »
Read more about
3 days ago
Work experience students from @NDCSFC enjoy a taste of life at @WMgraduate through @primecommitment https://t.co/QPszTnOiXw
3 days ago
RT @CityUniCareers: @LawCareersNetUK is running a focus group & will reward you £25 Amazon voucher for your time. Email fclixby@gbp.co.uk t…
Last week was arguably the most dramatic week of the court proceedings to date.
Read blog »

These are tough times for the criminal Bar, and those aspiring to it. Read post »
Sponsored by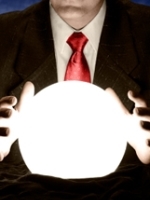 I am interested in a career in criminal law, but I am not sure how I would feel defending a client who I knew was guilty of a serious crime such as rape or murder. Is this a problem that other people have and should I be considering a different area of law instead? Read reply »