A new academic year has begun and the recruitment race is underway. We have lots of tips on how to hotwire your way into a legal career, including full-throttle info on self-analysis, research, law fairs and where to seek help. Drop the pedal to the metal and let's go!
Read feature »
I very much enjoy the variation, both in the type of work and the subject matter, and I like being able to work on my own and decide when I work. Read more »
Read more about
4 hours ago
Thinking about joining a law society? Committee members from @KentStudentLaw explain why you should sign up: https://t.co/tJMeQQU5zf
yesterday
Edwards Wildman and Locke Lord sign Letter of Intent to merge – subject to further negotiations and partner approval http://t.co/bXFH3KtYX8
yesterday
The legal aid cuts force more consolidation as two Bristol firms announce merger. http://t.co/HgkzrgwDxZ

When I used to think about being a barrister, I imagined being part of the criminal Bar, wearing a wig and fiercely defending a man accused of murdering his family.
Read blog »
For many, the summer holiday period is all about beaches, relaxing, watching loads of sport on the telly and generally having a great time with not a care in the world, right? Wrong! Read post »
Sponsored by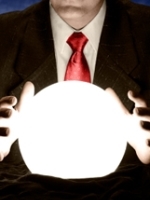 I've just started my LPC. This summer I applied to 20 firms for training contracts and had three interviews but didn't score - what do I do now? Read reply »