Essentially, a barrister has to formulate a persuasive argument for each case and I enjoy the fact that the responsibility to do so is entirely my own. I am very much in control of my own cases and every day is completely different – it's both an exciting and demanding career. Read more »

I was asked in my training contract interview in 2011, "What impact will the Legal Services Act have on the legal profession and how will firms combat it?"
Read blog »
Having an amazing ability to analyse pure theoretical law is all well and good, but you also need to appreciate the commercial context within which your clients are operating. Courtesy of just published Best in Law, this feature looks at some of the key themes in the commercial world in 2012-13 and gives you some pointers on how they are relevant to lawyers.
Read feature »
Read more about
2 days ago
Today our LC.N team hosts the @CityLawLIVE conference. If you're interested in a career in City law, follow #citylawq for live updates.
3 days ago
.@UniversityofLaw has announced its new Law First scholarship programme for 2014/15. http://t.co/FZq8RJ2IDv
3 days ago
Entries are now open for @TheLawSociety's annual essay competition in memorial of Graham Turnbull. http://t.co/9gBhOt9oWP
About the Barristers section
Find out everything you ever wanted to know about a career as a barrister – from the GDL and BPTC to mini-pupillages, finance, the different barristers chambers, pupillage itself and beyond. You can read profiles of specialists in different practice areas from tax and intellectual property to crime and human rights, and search for pupillages and mini-pupillages.
Sponsored by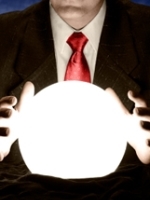 I'm about to qualify with a small private client firm, but I am not keen to stay on. I would like to explore careers in law outside the mainstream law firm route. What are some of my options? Read reply »

What words come to mind when you think of networking? 'Dread'? 'Overrated'? 'Intimidating'? If any of these resonate with you, you are not alone! Read post »