Social networking, communication, negotiation, conveying the right attitude - lawyers need all of these 'softer' skills to complement their hard-earned legal expertise and analytical intelligence. Like any other skill, these abilities can be improved by conscious effort.
Read feature »
I very much enjoy the variation, both in the type of work and the subject matter, and I like being able to work on my own and decide when I work. Read more »

In today's competitive job market, it is vital that you utilise every opportunity to advance your employability status. Read post »
This week we received information regarding call night : the ceremony in which we will officially become barristers.
Read blog »
Read more about
10 hours ago
This week's LC.N newsletter tackles the importance of soft skills in the client-centred world of law, plus much more https://t.co/BbLV6b92RC
10 hours ago
@WKForYourCareer Thanks for sharing the link to this week's Feature!
10 hours ago
RT @WKForYourCareer: Some good advice here- soft skills are so important! The hard work of building soft skills http://t.co/Iurphijp89 via …
Sponsored by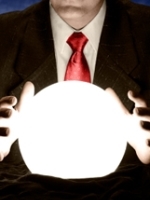 I am currently researching which firms to apply to for a training contract. How many applications is it sensible to make? Obviously I want to make good applications and focus on those firms which best match my interests, but there are so many firms it is hard to whittle down the list! Read reply »