Learn more about Nottingham Law School, one of the largest and most innovative providers in the country, in this informative prospectus.
Sponsored by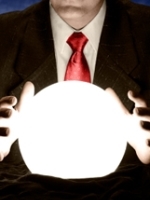 What should I do if I don't know the answer to a scenario-based question at a training contract interview? Read reply »
Assessment centres are an increasingly common part of the recruitment process for law firms, offering as they do the chance to see candidates in the round. Oliver Savill, director of AssessmentDay, offers his advice on what to expect and how to impress.
Read feature »
Read more about
1 hour ago
RT @NevesSolicitors: Neves Solicitors - Trainee solicitor - Jobs http://t.co/VEkD1BSwr0 via @LawCareersNetUK
4 hours ago
RT @WKForYourCareer: It's the final countdown... only 1 week to get your #TrainingContract application in! http://t.co/SkF8CN0EUN @LawCaree…
6 hours ago
RT @ParalegalLife: @LawCareersNetUK @Trowers_GradRec but with ages comes experience right? I'm guessing the experience would have to be wor…

One of the most memorable experiences I have had in my first year is definitely the mock pupillage interview I went for in chambers.
Read blog »
Everyone knows that the way to the independent Bar is paved with gold; your own gold. Read post »