Serious about law? Read on to learn about how BPP Law School can help you achieve your ambition, including its 'career guarantee'.
Sponsored by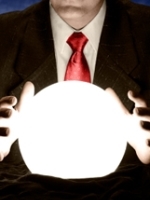 I'm currently spending time abroad and have been unable to attend any vac scheme assessment days. Would firms allow me to do a telephone interview instead? Read reply »
Finding a training contract can be a frustrating process. Read on for some top application and interview tips.
Read feature »
Read more about
15 hours ago
RT @chr2512: @LawCareersNetUK @UCLanLaw do this throughout LLB, compulsory skills modules each year!
16 hours ago
First-year LLB students @CityLawSchool must now take compulsory module focusing on employability. http://t.co/Q25Ha2wgie
Last week was the first week of my vacation scheme at a large City law firm. Read blog »

These are tough times for the criminal Bar, and those aspiring to it. Read post »