Learn more about Nottingham Law School, one of the largest and most innovative providers in the country, in this informative prospectus.
Sponsored by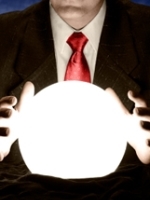 I really want to spend some time travelling before I commit to a training contract. Is it a good idea or will the delay harm my chances? Read reply »
Everyone has their favourite, go-to legal website for information or research, but this compilation cuts across personal preference. Amanda Millmore, non-practising barrister and founder of CPD provider Legal Training, offers a broad selection of some of the best legal resources for lawyers (and would-be lawyers) of all persuasions.
Read feature »
Read more about
20 hours ago
LC.N Blogs: Sarah Louise gives insight into the 1st week of her training contract & her seat in real estate disputes. http://t.co/1pLYoeMJs4
4 days ago
Success for @thebarcouncil as its bar placement week scoops legal diversity award. http://t.co/3dDUS87MP8

The first term has begun. Read blog »
For many, the summer holiday period is all about beaches, relaxing, watching loads of sport on the telly and generally having a great time with not a care in the world, right? Wrong! Read post »