This glossy brochure is all about what "you" want and how ULaw can make it happen. Find out the ways in which this pre-eminent provider can launch your career.
Sponsored by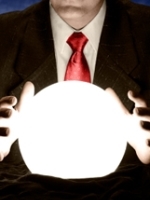 I've managed to get some training contract interviews. What should I wear? Read reply »
The good news is you've been invited to a training contract interview. The bad news is... you've been invited to a training contract interview! Don't panic. This article explores what you should be doing in preparation and how best to present yourself on the day.
Read feature »
Read more about
2 days ago
Thakker & Co Solicitors, based in Harrow, seeks a paralegal primarily for the conveyancing department http://t.co/c1tgqFioYh
3 days ago
RT @2lemedia: @LawCareersNetUK Pls RT. Looking for careers experts for TV show pilot. Please email jennygarrett@2lemedia.com for more info
3 days ago
A helpful reflection on the GDL from The Legal Learner – useful for new GDL students starting the course this month. http://t.co/7QaVEWB9B1
Now that I've finished the GDL, I'd like to reflect on the course for any LC N readers who might be considering converting to law.
Read blog »
For many, the summer holiday period is all about beaches, relaxing, watching loads of sport on the telly and generally having a great time with not a care in the world, right? Wrong! Read post »