Learn more about Nottingham Law School, one of the largest and most innovative providers in the country, in this informative prospectus.
Sponsored by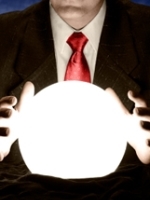 I have not yet been able to land a training contract and still need to take the LPC, but with course fees so expensive and no guaranteed job upon finishing, I'm worried about enrolling. Read reply »
The publication of the Legal Education and Training Review in 2013 caused much discussion about what its proposals will mean for the lawyers of the future. Here, Jane Ching of Nottingham Law School, gives her view on its impact.
Read feature »
Read more about
15 hours ago
Harris da Silva Solicitors, based in London EC1, seeks a trainee solicitor. http://t.co/uCC26bhAnq
23 hours ago
Staff turnover costs the legal sector £805 million per year, according to new research. http://t.co/rOWbubXdff
23 hours ago
.@ClydeCoNews and @lmsolicitors launch apprenticeship schemes w/ @CILExLawSchool #NAW2014 http://t.co/thori3DwB8
This week we received information regarding call night : the ceremony in which we will officially become barristers.
Read blog »

In today's competitive job market, it is vital that you utilise every opportunity to advance your employability status. Read post »