Not only does Manchester Law School boast top teaching and facilities, its students also enjoy the benefit of the adjacent business school and being in a great city. Read on to find out more.
Sponsored by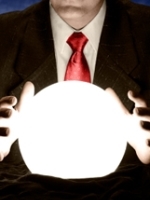 I am interested in a career in criminal law, but I am not sure how I would feel defending a client who I knew was guilty of a serious crime such as rape or murder. Is this a problem that other people have and should I be considering a different area of law instead? Read reply »
Law firm research may not be the most thrilling of topics (or activities), but it's impossible to net a training contract without it. Here we give you a handy guide to that much talked about but rarely explained concept and reveal just why it's so important.
Read feature »
Read more about
2 days ago
Work experience students from @NDCSFC enjoy a taste of life at @WMgraduate through @primecommitment https://t.co/QPszTnOiXw
3 days ago
RT @CityUniCareers: @LawCareersNetUK is running a focus group & will reward you £25 Amazon voucher for your time. Email fclixby@gbp.co.uk t…
Last week was the first week of my vacation scheme at a large City law firm. Read blog »

These are tough times for the criminal Bar, and those aspiring to it. Read post »