Not only does Manchester Law School boast top teaching and facilities, its students also enjoy the benefit of the adjacent business school and being in a great city. Read on to find out more.
Sponsored by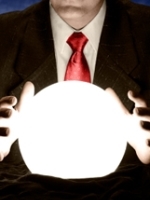 I'm about to qualify with a small private client firm, but I am not keen to stay on. I would like to explore careers in law outside the mainstream law firm route. What are some of my options? Read reply »
Having an amazing ability to analyse pure theoretical law is all well and good, but you also need to appreciate the commercial context within which your clients are operating. Courtesy of just published Best in Law, this feature looks at some of the key themes in the commercial world in 2012-13 and gives you some pointers on how they are relevant to lawyers.
Read feature »
Read more about
41 minutes ago
.@TheCriminalBar announces barrister non-attendance at court on AM of 6 Jan, w/ support from crime solics. #legalaid http://t.co/eYWJoeIDkR
3 days ago
Today our LC.N team hosts the @CityLawLIVE conference. If you're interested in a career in City law, follow #citylawq for live updates.
4 days ago
.@UniversityofLaw has announced its new Law First scholarship programme for 2014/15. http://t.co/FZq8RJ2IDv
About the Courses section
The undergraduate and postgraduate stages of study are key to a successful legal career; they are compulsory, of course, but you also need to do well in them in order to succeed in your dream of securing a training contract or pupillage. Learn more here about the LLB, LLM, GDL, LPC and BPTC, and search for specific courses.

Legal apprenticeships are on the rise. Since the inception of the formal legal apprenticeship just a few years ago, each year more and more A-level leavers are applying for – and accepting places at - firms offering the scheme. Read post »

Those who have completed their conduct and solicitors accounts exams on the LPC, gleeful in the thought of never having to take such an exam again, may be in for a shock.
Read blog »