Want to learn the business of law? This prospectus from BPP law school will provide all you need for a solid foundation.

Call it a procrastination tactic if you wish, but I've recently become hooked to following journalists on Twitter as they tweet live from law courts. Read blog »
Learn legalspeak in 10 minutes! OK, so we can't make you fluent, but what we can do is introduce you to the most useful words you'll need to know to be a lawyer.
Read feature »
Read more about
yesterday
We were delighted to be named Best Recruiter (Medium City Firm) at last night's @LawCareersNetUK awards http://t.co/hTKlj6Ye2s
About the Courses section
The undergrad and postgrad stages of study are key to your success as lawyer; they are compulsory, of course, but you also need to do well in them in order to succeed in your dream of becoming a trainee or pupil. Learn more here about the LLB, GDL, LPC and BPTC, and search for specific courses.

Low expectations based on prejudices against wealth and ethnicity are institutionalised across society, widening unnecessary divisions and barring access to educational and career opportunities. Read post »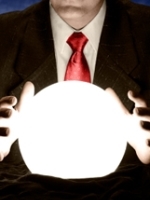 I know that it has become harder to secure a training contract these days, but I have also noticed that there seem to be increasing opportunities for paralegals: would becoming a paralegal be a more certain way of pursuing a career as a solicitor? Read reply »