Serious about law? Read on to learn about how BPP Law School can help you achieve your ambition, including its 'career guarantee'.
Sponsored by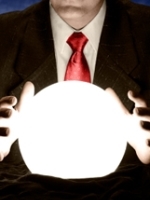 What should I do if I don't know the answer to a scenario-based question at a training contract interview? Read reply »
Assessment centres are an increasingly common part of the recruitment process for law firms, offering as they do the chance to see candidates in the round. Oliver Savill, director of AssessmentDay, offers his advice on what to expect and how to impress.
Read feature »
Read more about
3 hours ago
RT @irwinmitchell: One of our #RealEstate solicitors, Emma McPeake, was interviewed by @lawcareersnetuk about life at Irwin Mitchell http:/…
4 hours ago
"You will face the same indifference retraining in law as in any other subject" Add your comment on career changers: https://t.co/w0llkSvP1R
5 hours ago
Limbach Banham Solicitors, based in Royston, seeks a NQ/legal exec/licensed conveyancer to assist its property team http://t.co/aALVT4Rjqo

One of the most memorable experiences I have had in my first year is definitely the mock pupillage interview I went for in chambers.
Read blog »
Everyone knows that the way to the independent Bar is paved with gold; your own gold. Read post »