Serious about law? Read on to learn about how BPP Law School can help you achieve your ambition, including its 'career guarantee'.
Sponsored by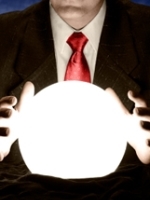 I've just started my LPC. This summer I applied to 20 firms for training contracts and had three interviews but didn't score - what do I do now? Read reply »
A new academic year has begun and the recruitment race is underway. We have lots of tips on how to hotwire your way into a legal career, including full-throttle info on self-analysis, research, law fairs and where to seek help. Drop the pedal to the metal and let's go!
Read feature »
Read more about
yesterday
Keep up to date with the key business stories, following our weekly news digests on Fridays: http://t.co/psmr5qXBst #CommercialAwareness
yesterday
RT @legalhackette: BREAKING: JR succeeds. Lord Chancellor's decision to intro duty contract cutting number of firms to 525 is quahed. #just…
yesterday
#FF @CityLawLIVE - an exciting one-day conference for students seeking a career in City law. Perfect for 2nd yr law/3rd yr non-law students.
I've just got home from a four-day induction for the LPC and I'd like to put down my thoughts while it's still fresh in my mind.
Read blog »
For many, the summer holiday period is all about beaches, relaxing, watching loads of sport on the telly and generally having a great time with not a care in the world, right? Wrong! Read post »