See what doors the University of Law can open for you by reading through this slick prospectus, which emphasises the UoL's top teaching and facilities.

Call it a procrastination tactic if you wish, but I've recently become hooked to following journalists on Twitter as they tweet live from law courts. Read blog »
Until you know what you have to offer employers, how can you convince them that they need you in their team? Although an impressive list of experience is vital, it's useless if you don't show employers the skills you have gained. That's where MySelf, LawCareers.Net's free self-analysis tool, can help…
Read feature »
Read more about
16 hours ago
DMH Stallard seeks a paralegal to join its Gatwick-based debt recovery team on a one-year maternity cover basis. http://t.co/Y35YUZUzFi
21 hours ago
Spotlight on: Networking - LC.N's Matthew Broadbent shares his tips on the crucial lawyerly skill of networking http://t.co/hsRNMWIz9h
About the Courses section
The undergrad and postgrad stages of study are key to your success as lawyer; they are compulsory, of course, but you also need to do well in them in order to succeed in your dream of becoming a trainee or pupil. Learn more here about the LLB, GDL, LPC and BPTC, and search for specific courses.

On the basis that gaining true experience is invaluable, for the past eight months I have been working as a paralegal part time, while also studying the part-time LPC at The University of Law. Read post »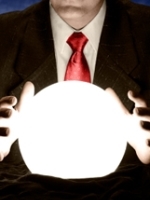 I am writing to register my frustration. I am not a young graduate, law is my second career and I did not get high A levels, although I have proved myself in the workplace. Where are the firms that are interested in people like me? The focus is always on young people with amazing academics; what if you don't fit that mould? Read reply »