See what doors the University of Law can open for you by reading through this slick prospectus, which emphasises the UoL's top teaching and facilities.
Sponsored by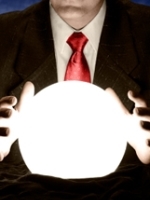 I'm still only a student but someone told me that I need to network with lawyers already. Is this true? How do I do it? Read reply »
There's something about this time of year (the change of season perhaps) that prompts reflection over the previous 12 months. Courtesy of just published Best in Law, we offer you here a synopsis of some of the biggest and most interesting legal toing and froing that 2012-13 had to offer.
Read feature »
Read more about
1 hour ago
Interested in diversity in law careers? See this video with @HSFgraduatesUK @wraggegraduate & @CILExLawyers http://t.co/iOtRqRw7zs
2 hours ago
WT Law LLP, a commercial practice based in London, seeks two paralegals (real estate/general paralegal). http://t.co/8T94VJseP1
2 hours ago
This week's LC.N newsletter details a useful new research tool, looks back at the last year in law and more. http://t.co/dSyUq2vjo9
About the Courses section
The undergraduate and postgraduate stages of study are key to a successful legal career; they are compulsory, of course, but you also need to do well in them in order to succeed in your dream of securing a training contract or pupillage. Learn more here about the LLB, LLM, GDL, LPC and BPTC, and search for specific courses.

Legal apprenticeships are on the rise. Since the inception of the formal legal apprenticeship just a few years ago, each year more and more A-level leavers are applying for – and accepting places at - firms offering the scheme. Read post »

Those who have completed their conduct and solicitors accounts exams on the LPC, gleeful in the thought of never having to take such an exam again, may be in for a shock.
Read blog »