Taylor Walton LLP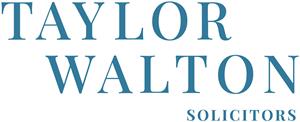 Address: 28-44 Alma Street, Luton, LU1 2PL
Phone: 01582 731161
Fax: 01582 390474
Applications to: Mr Jim Wrigglesworth
Method of application: Employer Application Form
Deadlines:

| | |
| --- | --- |
| Training contract to commence 2015: | 31/07/2013 |
| Summer work placement: | 31/03/2013 |
| | |
| --- | --- |
| Vacancies: | 3 |
| Trainees: | 6 |
| Partners: | 25 |
| Staff: | 100 |
| Work placement: | Yes |
| Number of work placements: | 6 |
| Minimum qualification: | 2.1 degree in law or another subject and a first time pass on the LPC |
| Start salary: | Competitive |
Application details and method of selection
Applications for training contracts commencing September 2015 should be received by 31 July 2013.
Application procedure: Details are provided on our website. Application form and covering letter sent to Jim Wrigglesworth.
---
Firm description and career prospects
A regional heavy-weight law firm strategically located in Hertfordshire and Bedfordshire offering a real alternative to training and working in the City without compromising on the quality of work. The firm focuses on individual talent and contribution allowing individuals to carve their own career path within a supportive environment. The firm's retention rate of trainees is exceptional; 100% for our 2010 and 2011 qualifiers.
Our practice provides legal services for businesses and individuals. Expertise is organised into departments yet with the flexibility to form teams of advisors from different practice areas to best meet out clients' needs. Technical expertise is not enough; we ensure that our fee earners offer pragmatic solutions and so there is an emphasis on problem-solving, commercial acumen and an ability to genuinely appreciate our clients' circumstances and priorities.
The firm achieved the Lexcel quality mark in July 2004.
Who should apply
Those offering a mix of strong academic ability, self-motivation, enthusiasm and attributes developed through outside interests. Individuals who are committed to developing a career with the firm beyond qualification and who demonstrate the potential to contribute to the firm's growth through new business initiatives. Those with the ability to be flexible in the work environment and individuals who have a genuine thirst to realise their individual potential through dedicated hard-work.
We offer trainees a tailored and comprehensive induction programme on joining which involves our current trainees and other individuals from different areas within the business. Our buddy scheme ensures that trainees are made to feel a part of the firm during the time from acceptance of an offer to starting; by being "buddied" with a current trainee they are kept up-to-date with firm news and invited to attend social events.
Trainees gain in-depth experience by completing six months in each of four different practice seats. Trained supervisors ensure that trainees receive a variety of work, are given early responsibility, are challenged and have the opportunity to develop their technical expertise as well as practical practice skills. Each trainee is regularly appraised throughout each seat allowing the exchange of feedback and constructive support to aid future development.
Applications should be received by Jim Wrigglesworth by 31 July 2014.
Our training contract application form is available via our website www.taylorwalton.co.uk - please go to the careers section.
---
Sponsorship
Capped contribution towards LPC fees.
---
Work placements
We offer work experience for undergraduates keen to find out what it might be like to work with us. The summer vacation placement scheme runs for three weeks typically from the end of July. Students experience time in two different departments and are given meaningful work under supervision; which may include legal research, attending client meetings, drafting and observing negotiations.
Applications for summer 2013 should be received by Stephanie Simon by 31 March 2013.
Our summer vacation placement scheme application form is available via our website www.taylorwalton.co.uk - please go to the careers section.
---
Training programme
Trainees gain experience, under supervision in four different legal departments, rotating every six months.  The firm is keen to ensure that trainees receive regular feedback on their development and have every opportunity to expand their skills and knowledge.
---
Type of practice
General Commercial, General Practice, Corporate & Commercial
---
Work areas