Slaughter and May

Apply now »
Address: One Bunhill Row, London, EC1Y 8YY
Phone: 020 7600 1200
Fax: 020 7090 5000


If you want a firm where people are serious about being good lawyers, keen to do well and genuinely excited about the deals they're involved in, then this is the place.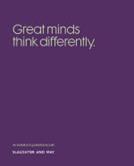 Brochure
Slaughter and May's latest literature illustrates the ethos that makes this most unique of firms stand apart from the profession's other leading lights.

Janine is tempted by chocolate and amused by applications on wine bottles (warning: do not try this at home), but as lead recruitment adviser at Slaughter and May, she is primarily driven to help you learn about how to get ahead in the world of law.

Sarah Lee

When you are working in teams, often for long periods of time, it is important to enjoy the company of your colleagues. The diversity of the lawyers here, and the non-competitive nature of the firm, creates an interesting and supportive environment. This is one of the firm's greatest strengths.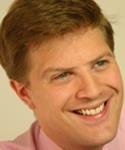 Robert Byk

My career at Slaughter and May has been varied and fulfilling. As a trainee and associate I was seconded overseas and I have been involved in a variety of challenging and often high-profile transactions: more recently, the Treasury work on the bank bailouts and restructurings and refinancings of large multinationals.
Applications to: Mrs Mel Binks
Method of application: Online application form
Method of assessment:
Partner interview
Written exercise
Deadlines:

| | |
| --- | --- |
| Training contract to commence 2015: | 31/07/2013 |
| Winter work placement: | 19/10/2012 |
| Spring work placement: | 14/12/2012 |
| Summer work placement: | 11/01/2013 |
| | |
| --- | --- |
| Vacancies: | Approx 90 |
| Trainees: | 192 |
| Partners: | 121 |
| Staff: | 1200 |
| Work placement: | Yes |
| Number of work placements: | 100 |
| Minimum qualification: | Good 2.1 ability, any discipline |
| Start salary: | £38,000 (May 2012) |
| Sponsorship: | GDL/LPC |
Firm description and career prospects
One of the leading international law firms based in the City of London whose clients include industrial and commercial companies, utilities, banks and financial institutions, professional firms and public bodies. The size and quality of the client list, and the calibre of lawyers, are second to none. It is the aim that every trainee recruited, whose training contract is satisfactorily completed, should continue their career with the firm. The distinctive hallmark is that the large majority of partners and associates trained with the firm.
---
Sponsorship
Maintenance grant, tuition and examination fees.
---
Work placements
Our Easter and summer work experience schemes provide a taste of life as a lawyer in a leading City law firm. As well as getting involved in legal work and conducting hands-on legal research, students will take part in training, workshops and interactive case studies. These schemes are open to penultimate-year law and non-law students.
We also run an open day at Easter for first-year law students and two-day workshops at Christmas for non-law finalists and non-law graduates.
---
Training programme
The training programme is designed to give a thorough grounding in the practice of being a solicitor, combining academic and skills training with a high degree of hands on experience. During the two-year training period a trainee will gain experience in a broad cross-section of the firm's practice by taking an active part in the work of four or five groups.
---
Type of practice
Corporate & Commercial, General Commercial
---
Work areas
Arbitration, ADR, aviation, aerospace, banking, commercial litigation, commercial property, company & commercial, construction, corporate finance, corporate tax, EC & competition, employment, energy, environment, insolvency, insurance/reinsurance, intellectual property, mergers & acquisitions, sports & leisure and telecommunications.
---
Probono initiatives
A4ID, Bethnal Green Legal Advice Centre, LawWorks, London Legal Support Trust (LLST), The National Pro Bono Centre, The Royal Courts of Justice Advice Bureau, TrustLaw Connect
---
Diversity access schemes
AccessProfessions, Black Lawyers' Directory, City Solicitors' Educational Trust, Lawyers in Schools, PRIME, Pure Potential, Rare Recruitment, Target Chances