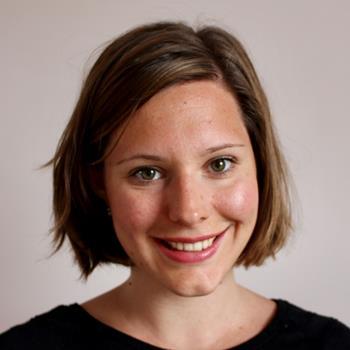 Georgie Moule
When: Summer 2017
Subject: French and Spanish
University: University of Newcastle
What did you do while on the vacation scheme?
I sat in the family department in my first week and corporate in my second. It was great to have exposure to two such different practice areas – especially as I'd never considered corporate work before. My supervisors got me involved with various matters, including due diligence tasks, reviewing documents from the other side of a transaction, and attending an Employment Tribunal hearing, following which we had to present our findings to an employment partner. I even had the chance to help to draft a divorce petition. We also took part in a role play, acting as lawyers on either side of a dispute over a will. Throughout the two weeks, it felt that we were doing trainee-level work, in a safe environment! Socially, we had drinks and dinner with trainees and partners on our first and last nights, and went to the trainee summer party that featured a cocktail-making class!
What did you feel that you gained from the placement?
I gained excellent insight into the firm, its work and the type of people that work there. I had been on a couple of other schemes at other firms, and Withers really struck me as having a very friendly environment.
Which were the most enjoyable – and most challenging – aspects of the scheme?
I enjoyed the entire experience, but the trip to the tribunal was great – I probably wouldn't have otherwise had the chance to do that and it was a great way to put the work into context. It was a challenge to adapt to two very different seats, getting out of the family and into the corporate mindset, but in hindsight I'm so pleased I had the chance to do so. Juggling responsibilities, especially with the role-play element thrown in, and managing expectations was another challenge, but a good introduction to working life.
Did the scheme end with a training contract interview or some other kind of further recruitment process?
I had an informal chat with HR on the last day of the scheme, and was then invited back to the assessment centre a few weeks later. That featured an interview and presentation to two partners, a group exercise and document analysis. It really helped to have done the scheme, in terms of greater knowledge of the firm and its work, and even just knowing my way around the office and seeing some familiar faces.
Is there one key thing that you took away from the experience that you would pass on as advice to others?
Say yes to as many things as you can (within reason!) and talk to as many different people as you can. It's the best way to get a true sense of the firm. And ask lots of questions!
View Withers LLP's details
Go to Withers LLP's website