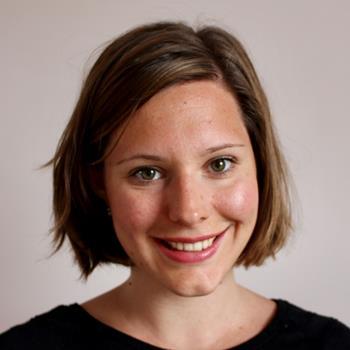 Martha Male
When: Summer 2016
Subject: English
University: University of Bristol
What did you do while on the vacation scheme?
We were able to request to sit in a particular department that we were interested in; I asked for family and had one week there, followed by a week in the rural real estate department. Among other things, in family I carried out legal research on topics such as prenuptial agreements and attended a High Court divorce case, while in real estate I helped to investigate property titles. It was great to see two very different departments and made the entire experience really useful. Throughout the scheme we worked on a case study that revolved around a mock dispute where we were split into two groups and asked to act on behalf of a client. We had to work on a variety of tasks, including a client interview and drafting an attendance note. We then took part in a mock mediation, which was a fantastic way to get to know the other vac schemers and put into practice the skills we had learnt in our two weeks at the firm.
We had a lovely, informal dinner with some of the business leaders and trainees, which was a great way to get to know people, ask some of the questions we hadn't yet had a chance to, and get to know them as people. We also had lunch with the trainees regularly, so there were lots of opportunities to socialise throughout.
What did you feel that you gained from the placement?
While doing research into a firm beforehand is useful to a certain extent, first-hand experience and the chance to meet people face to face is much more valuable in terms of understanding the firm's ethos. For example, everyone at Withers is friendly, as well as hard-working, and I noticed it had a really supportive atmosphere.
Which were the most enjoyable – and most challenging – aspects of the scheme?
I found the entire scheme enjoyable, but I was surprised by how much I enjoyed the case study. Activities surrounding the case study were evenly spread throughout the duration of the scheme, so there was always something to think about and work on. It was a great way to get to know the other vac schemers and something you could ask people in your department about – it was a great conversation starter! At times it was tricky to organise and manage my workload as I had to complete work from multiple people and also prepare for the scheme's activities, but it was also a great chance to learn how to prioritise work and manage competing deadlines.
Did the scheme end with a training contract interview or some other kind of further recruitment process?
I was invited to an assessment centre after the vacation scheme. On the day, we had to deliver a 10-minute pre-prepared presentation, had an interview with two partners and did various other assessed activities. I was offered my training contract shortly after!
Is there one key thing that you took away from the experience that you would pass on as advice to others?
Try to enjoy every single minute – you have two weeks to talk to leading lawyers and get involved in real work, all of which helps you to determine what type of practice area and department might suit you. It's so useful for applications and interviews, as well as for self-development. At the same time, the firm has two weeks to see who you really are, and you can show off your skills and strengths far beyond your online application. If you throw yourself into everything with enthusiasm and a big smile, you'll learn so much and find it rewarding in many different ways.
View Withers LLP's details
Go to Withers LLP's website