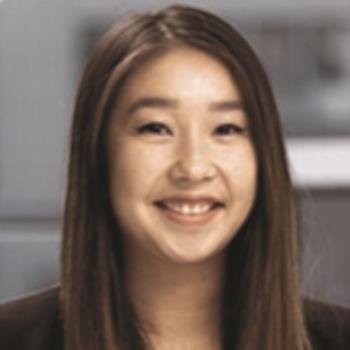 Kaajal Shah
When: Spring 2017
Subject: Law with international legal studies
University: University of Southampton
What did you do while on the vacation scheme?
I sat in the energy department for two weeks, where I shared an office with a partner who was also my supervisor. Throughout, he took the time to explain things to me and gave me the opportunity to sit in on conference calls. I was paired up with a trainee buddy, who was so welcoming and approachable. He gave me real insight into life as a trainee, sharing his honest views on everything. I was given a variety of work, including legal research and drafting documents from various members of the department. The vac scheme students were also assigned a group project, which meant that we worked together throughout, preparing a pitch in front of the audience on the last day.
What did you feel that you gained from the placement?
I got to see first hand how a legal team works together; it was an exciting time because they were closing a big project, so I was invited to all the group meetings and made to feel a part of the team. I helped out by preparing the documents for signing. Along with sitting in our preferred department, we had lunchtime presentations from associates across the departments, to gain deeper understanding of their work and how everything ties in with the firm's key sectors. There was also a very useful talk on overseas secondment, which all WFW trainees are guaranteed. I learnt a lot hearing about the trainees' different experiences.
Which were the most enjoyable – and most challenging – aspects of the scheme?
I really enjoyed getting to know all the trainees, as well as the other vac scheme students, at the social events. The events were very well organised by the grad team, which included Escape Rooms, an evening at Jamie's Italian and a nice farewell lunch on the last day. The most challenging aspect was finding time in the day for everyone to work together on our group project, as we were all sitting in different departments with varied workloads. We set up a group chat, arranging short meetings daily, which really helped us bring our presentation together and go into the pitch with confidence.
Did the scheme end with a training contract interview or some other kind of further recruitment process?
Towards the end of the scheme, we had a formal interview with a member of the grad rec team and a partner. While preparing for the interview really helped me, I was definitely put at ease by my interviewers and it was an enjoyable conversation! I was delighted to receive an offer soon afterwards.
Is there one key thing that you took away from the experience that you would pass on as advice to others?
Treat it like a two-way process; take the time to assess if you like the culture and can imagine working there. The firm is looking for the right fit, so don't be afraid to show your personality and get stuck in. WFW really values teamwork, so use the scheme as an opportunity to develop those skills, working alongside your fellow vac scheme students, rather than treating them as the competition.
View Watson Farley & Williams LLP's details
Go to Watson Farley & Williams LLP's website