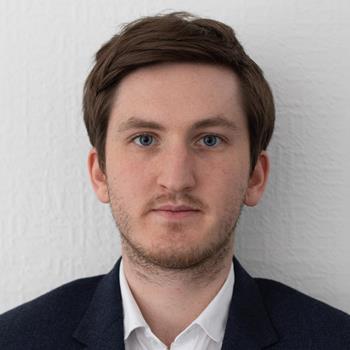 Freddie Wright
When: Summer 2016
Subject: Law
University: University of Bristol
What did you do while on the vacation scheme (eg, type of work, networking, presentations or social events)?
The vacation scheme is structured to mirror the non-rotational nature of the training contract. The firm places vacation schemers in groups of two, with each scheme lasting a week. I was able to undertake a broad variety of work, from M&A, to tax, to dispute resolution. The tasks I was involved in included researching and presenting on a case, on Sharia financing and VAT, and analysing and interpreting a sale and purchase agreement for a private equity transaction. I was also invited to present my research during the tax team's update meeting over breakfast, which for me highlighted just how involved vacation schemers are in the real work that the firm does. This was helped by the fact that the firm's vacation scheme intake is relatively small, which meant that I was valued as an individual in terms of being given interesting, valuable tasks to do on my own, rather than trying to shine as one of a large group of vacation schemers.
What did you feel that you gained from the placement (eg, insight into the firm, useful contacts or an appreciation of a trainee's workload)?
The scheme enabled me to gain an appreciation of the work I would be undertaking as a trainee. Similarly, I also formed an accurate impression of what the office is like and how the firm works as a whole – it was a holistic experience and we were not just given mock exercises to do, as might be the case at some firms. The culture was warm and welcoming from the first day of the scheme, when I was introduced to each member of the firm. All this meant that I was able to form a good idea of what it would be like to train at the firm.
Which were the most enjoyable – and most challenging – aspects of the scheme?
The most enjoyable aspect was the firm's informal approach to networking and events, which allowed for a more natural approach to networking and integrating into the office over the course of the scheme. I was able to get to know people and seek out work independently, and there wasn't any of the 'enforced fun' that I've previously experienced. The most challenging aspect of the scheme was managing the various streams of work that came from independently establishing those connections with people from across the firm. I had to prioritise tasks and be comfortable enough to say no to something if I was at full capacity.
Did the scheme end with a training contract interview or some other kind of further recruitment process?
There was an exit interview which partly involved discussing an essay that all vacation schemers are set at the start of their placement, as well as my wider experiences on the scheme. Usually the firm makes training contract offers based on that interview and how candidates have performed over the week, but I was invited back for a second interview later in the summer.
Is there one key thing that you took away from the experience that you would pass on as advice to others?
My one key piece of advice is to spend as much time getting to know your assigned buddy as possible. Your buddy is the person with whom you will work most closely, meaning that a lot of your sense of the firm's culture will come through those interactions.
View Vinson & Elkins RLLP's details
Go to Vinson & Elkins RLLP's website