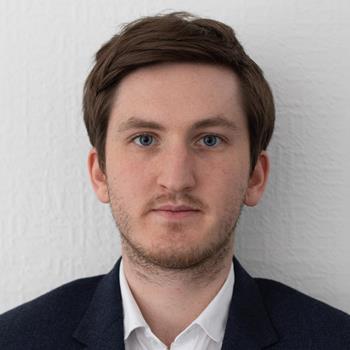 Matilda Dolin
When: Summer 2017
Subject: Law
University: University of Sheffield
What did you do while on the vacation scheme?
My placement was non-rotational, meaning that I spent the whole week with the same department, which in my case was the energy and projects team, but I received work from the whole office. This mirrored the firm's non-rotational training contract structure, which enables trainees to be involved in matters from the start, right through to their conclusion. I was one of two vacation schemers at the firm that week. I was supervised by an associate, who provided me with work and was there to answer questions, and was also assigned a trainee buddy. Many of my tasks were research-based, but I also had the opportunity to draft some deeds, which was really interesting, particularly because it was not something that I had done before at law school – it was an exciting challenge to be thrown in at the deep end. The non-rotational format of training means that trainees at Vinson & Elkins can work on matters in a range of different practice areas from start to finish, and this is also the case for vacation schemers. It meant that I gained some experience of different areas of law, as well as a realistic insight into what life as a trainee is like. The scheme was centred around the firm's work and that was the main difference I found compared to other placements I have attended. However, that's not to say that there were no social events – I went out to lunch with my fellow vacation schemer and our supervisors on the first day, and attended networking drinks to finish off the scheme.
What did you feel that you gained from the placement?
The experience gave me a valuable insight into working at an international, commercial law firm. I'm very interested in the oil and gas industry (having spent time working with an oil major previously), so it was particularly great to be able to spend time with the energy and projects team. Also the fact that the group was so small – just me and one other vacation schemer – meant that I was able to ask lots of questions and really get involved in the work.
Which were the most enjoyable - and most challenging - aspects of the scheme?
The fact that I was made to feel like a valued member of the team really stood out. It helped instil the confidence I needed to knock on doors and find work. The non-rotational structure of the scheme was nonetheless challenging, though, because it meant that I received tasks on tight deadlines from different departments and therefore had to balance my workload and priorities to get everything done.
Did the scheme end with a training contract interview or some other kind of further recruitment process?
I had an exit interview on the Thursday which focused on a task that my fellow vacation schemer and I were set separately at the beginning of the week. The task was a problem question that I then researched throughout the week – the focus wasn't particularly on law, ensuring a level playing field for law and non-law students. I was offered a training contract following the exit interview.
Is there one key thing that you took away from the experience that you would pass on as advice to others?
Be confident and be yourself! I would encourage anyone doing a vacation scheme to try to make as many connections as possible at the start of the week, and to ask lots of questions. Even if you don't end up being offered a training contract at the end of the scheme, the contacts you establish and insights you gain could be highly valuable in the future.
View Vinson & Elkins RLLP's details
Go to Vinson & Elkins RLLP's website