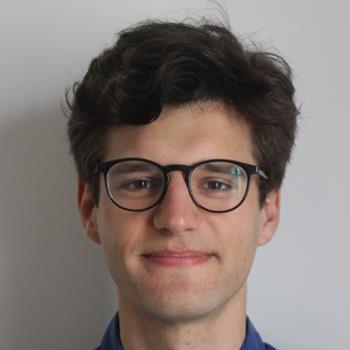 Hannah Cockle
When: Summer 2017
Subject: Law
University: University of Oxford
What did you do while on the vacation scheme?
The work itself was very varied, with many different trainees and associates asking for our help. Commonly, it was research tasks, although I spent a large proportion of my time with one associate, going through the due diligence process for one transaction. This gave me the chance to read through contracts and contribute to an overview document. All our tasks went towards actual work, so we weren't filling our time with fabricated exercises. We also sat in on team meetings and trainee educational seminars, which gave us a sense of what we'd be doing when we start our training contract. We were taken out for lunch and coffee by the trainees, which was an informal chance to chat, and we had had a lovely dinner following our trip to the London Eye, and a really interesting tour around the Lloyd's Building and the Royal Courts of Justice!
What did you feel that you gained from the placement?
As much insight into life as a trainee as is possible within a fortnight. I spoke to most trainees about what they're working on and their experiences of the firm so far. I also feel that I was exposed to real work, as opposed to just studying it in an academic context, so am more prepared for what to expect as a trainee.
Which were the most enjoyable – and most challenging – aspects of the scheme?
The most challenging was completing work for various people simultaneously, which was a good test of my ability to manage my time. At university, you are left mostly to motivate yourself, whereas in a firm you are part of a large team which is relying on you to finish on time in order for everyone to meet their deadlines.
Most enjoyable was having the chance to see what a cohesive office it is. Everyone eats lunch together, and you find yourself sitting next to a mix of trainees, associates and partners. High standard of work aside, I was really looking for an environment that I would enjoy being in, so it was great to see that Sullivan & Cromwell offered that.
Did the scheme end with a training contract interview or some other kind of further recruitment process?
I had a brief meeting with Ben Perry, the grad rec partner; I'd chatted to him before, so it wasn't daunting at all. He mostly wanted to know if I'd enjoyed the scheme and was looking for honest feedback. The grad rec team were infinitely helpful throughout and I had an informal chat with them at the end as well. I also handed in a log of the work I'd done and the people that I'd worked with.
Is there one key thing that you took away from the experience that you would pass on as advice to others?
Everyone is so eager to help, even when they're busy, so you should use the people around you as a resource. It's all a learning curve and you're not expected to know everything, so ask questions and show enthusiasm. You are assigned a trainee buddy, who is only a few years ahead of you; asking for help is not nearly as intimidating as you might think!
View Sullivan & Cromwell LLP's details
Go to Sullivan & Cromwell LLP's website