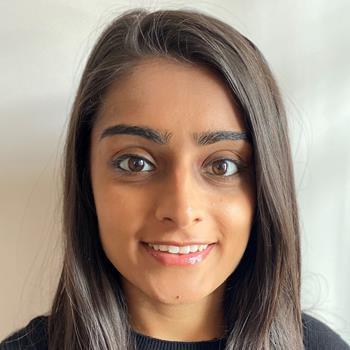 Yuki Yue
When: Winter 2017
Subject: Law
University: University of Exeter
What did you do while on the vacation scheme?
Despite the scheme only being one-week long, it was action packed! I had expressed a preference to work in the marine and international trade group. This was a unique experience as it's not an area of law that is normally covered in your legal studies at university. In terms of work, I completed a research task on a point of law regarding shipment terms and two case summaries. These tasks gave me a clear idea of what trainees are expected to complete. We were also given the opportunity to attend networking lunches with trainees, associates and partners, and ask them lots of questions about the firm. We also met with the chief executive, Sharon White, where she explained to us the trajectory of the firm and some future developments, all of which helped with our understanding of the firm. In terms of social events, we were invited to firm events, including the Christmas concert, which really made us feel a part of things.
What did you feel that you gained from the placement?
The best thing was gaining an insight into the firm and the work it does. Representatives from each of the practice groups gave presentations, including in-depth analysis of their types of cases/deals. In addition, it was great to find out more about the strong support network at the firm. There were only eight of us on the scheme, which meant that the HR team could really focus on us and our wellbeing. We were each assigned a trainee buddy, who gave us a tour on the first day and offered guidance throughout the week.
Which were the most enjoyable – and most challenging – aspects of the scheme?
I most enjoyed the interactive practice group presentations, which were very engaging, and interacting socially with other members of the firm. For example, the trainees really took an interest in helping us to get the most out of the scheme, organising lots of events, including cocktail-making, lunches and court visits.
My biggest challenge was trying to fit everything into just one week; there was a lot of information to digest. Despite that, I'm glad our schedules were tightly packed, because it was very fruitful and we managed to get a well-rounded view of the firm.
Did the scheme end with a training contract interview or some other kind of further recruitment process?
In the one-week scheme, the assessment day was held in the middle, and included an interview, presentation and other components.
Is there one key thing that you took away from the experience that you would pass on as advice to others?
Embark on a placement with a curious mind, wanting to know as much as you can about the firm. I found at Stephenson Harwood that everyone was very willing to answer questions – you could talk to anyone – and it felt very open and supportive in that way. They really wanted us to understand the firm.
View Stephenson Harwood LLP's details
Go to Stephenson Harwood LLP's website