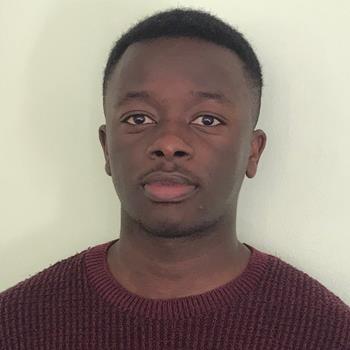 Terry Prempeh
When: Summer 2017
Subject: Theology and philosophy
University: Durham University
What did you do while on the vacation scheme?
I spent the first week in the energy and natural resources team and then moved to the funds team, in the financial industry group for my second. In energy, I sat with a senior associate and eased into things well. This was helped by the fact that my supervisor let others in the group know that I was keen and available to help, which resulted in a steady flow of work from lots of different people. Matters ranged from legal research, which was new to me, as I had not studied law as an undergraduate; to creating a timeline of a transaction for an associate advising one of the firm's banking clients. The work was geared toward showing that I could solve problems and approach issues logically, rather than demonstrating legal knowledge. The social side of the scheme set Reed Smith apart – there were networking lunches, after-work socials and presentations on different departments for trainees choosing their seats, which we were invited to observe. We were also invited to attend the firm's summer party, which allowed us to network with employees across the business.
What did you feel that you gained from the placement?
There were two parts of the scheme that really stood out and made me decide that Reed Smith was the place for me. The first was a cultural intelligence presentation given by Peter Alfandary, who emphasised the global nature of the training contract. It was about improving our understanding of cultural differences that you would encounter when working in different offices around the world. That was a big thing for me because it's my ambition to work with people from different countries and backgrounds. The second was a workshop, where a public speaking expert coached us on our presentation skills – this was invaluable training for the skills required to work in the commercial world, that I had not seen on other schemes.
Which were the most enjoyable – and most challenging – aspects of the scheme?
A particularly enjoyable aspect of the scheme was a mock employment tribunal in which we were advocates, it was hugely beneficial. The onus of the scheme is not on feeling comfortable, but on challenging you. I was in the privileged position of having a few training contract offers when I started the scheme, so I was really looking to get as much of an insight as I could into what life at the firm would be like. The firm certainly wanted to see what I was capable of and I was consistently challenged with the work I was given.
Did the scheme end with a training contract interview or some other kind of further recruitment process?
There is an assessment day on the penultimate day of the scheme consisting of a case study, a group exercise and an interview.
Is there one key thing that you took away from the experience that you would pass on as advice to others?
If you are enthusiastic and show a genuine interest, you will find so many people are willing to help you and give you their time. There is a real sense of camaraderie at the firm.
View Reed Smith's details
Go to Reed Smith's website