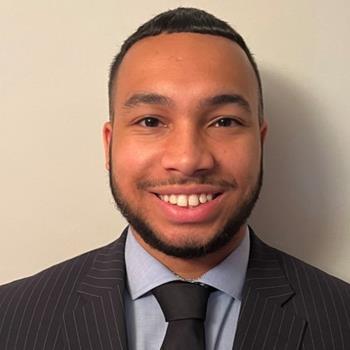 Johannes Arens
When: Summer 2017
Subject: History and politics
University: Ludwig Maximilians University of Munich
What did you do while on the vacation scheme?
The scheme comprises mini seats in four different departments; I sat in employment, real estate, projects, and regulatory, public and commercial disputes. As such, my tasks varied greatly throughout. For example, I attended and took notes at an employment tribunal, drafted a lease report, undertook research on rights of way, took notes during a client conference call, and much more. It was all actual work for clients that went out once it had been checked by my supervisors. I also attended a staff briefing by the managing partners, which helped me to understand how the firm operates as a business. Socially, there was something happening almost every evening, including hockey, punting, a quiz and dinner with the current trainees.
What did you feel that you gained from the placement?
I gained a practical understanding of legal work and experienced first-hand what a pleasant, friendly and supportive culture the firm has – something which is not always a given! Working with the trainees, I had the chance to understand their tasks, and how they manage and prioritise their workload day to day. It was also the first time that I had worked in an open-plan office, which I really enjoyed. It's so much easier to chat to people that way.
Which were the most enjoyable – and most challenging – aspects of the scheme?
The most enjoyable was being exposed to a broad variety of tasks and matters, and getting to know many different people and departments. The flipside of that is it can be a challenge to adjust to a new team every couple of days. However, the format does give you more opportunity to make an impression and learn about the firm. Of course my biggest challenge – and triumph! – was setting a new grape-eating record at a charity event; 51 grapes in 60 seconds!
Did the scheme end with a training contract interview or some other kind of further recruitment process?
We knew from the outset that there would be no interview at the end of the scheme; rather, it all depended on the impression we made throughout. The teams you work with give feedback to HR on your performance, so it's just an informal chat on the last day with the graduate recruitment manager. Successful applicants receive their training contract offer a couple of weeks later – so that was a very special day! I appreciated this approach, as you have two weeks to work with different individuals on different matters, which allows them to make a more solid and objective decision based on whether you and the firm are a good fit.
Is there one key thing that you took away from the experience that you would pass on as advice to others?
The main thing is showing that you are enthusiastic about the law and that specific firm. Don't be lukewarm or shy; instead be proactive, get involved, ask questions, take on work and show that you're interested in both the detail and the bigger picture. That enthusiasm will make sure that you stand out as someone with the potential to be a great trainee.
View Mills & Reeve LLP's details
Go to Mills & Reeve LLP's website