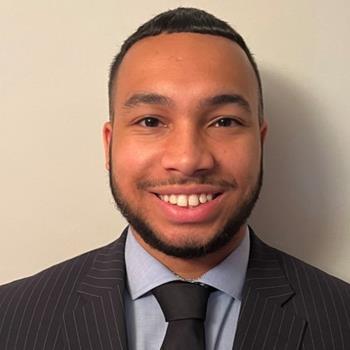 Jonathan Christy
When: Summer 2016
Subject: Law
University: University of Nottingham
What did you do while on the vacation scheme?
The scheme is split into four mini seats. I sat in the employment, real estate, corporate and family departments. You're allocated a supervisor in each, who looks after you and ensures that you're given a broad range of work to do from everyone in the team. On my first day, I attended the Employment Tribunal in London, and on day two I was at the Crown Court recording a plea, on my own! I was thrown straight in at the deep end, which was great. I also attended meetings, analysed case reports, helped to amend a company's articles of association, and researched the law on boundaries.
On the social side, all the vac schemers went out for a meal, which ensured that we got to know each other. I played in a seven-a-side football match against local businesses, went punting and took part in a variety of other social gatherings with the trainees. They were all great opportunities to ask questions and get to know people.
What did you feel that you gained from the placement?
I gained true insight into the firm, including its culture and working practices, which enabled me to understand the expectations it has of its trainees and how they can expect to be treated while here. It also helped me to understand why the firm has been in the Sunday Times 'Best 100 companies to work for' list for the past 14 years! The non-hierarchical set-up was reflected in the open-plan office and the fact that everyone I spoke to was approachable and willing to help.
Which were the most enjoyable – and most challenging – aspects of the scheme?
I both enjoyed and was challenged by being invited to client meetings. It wasn't just a 'fly on the wall' scenario; the partners would ask me questions on strategy and legal matters afterwards, so that was a challenge – but it also gave me the chance to show my understanding and social intellect, and my ability to interpret the environment I was in. It was a real confidence builder, because you're being treated as someone with something useful to contribute.
Did the scheme end with a training contract interview or some other kind of further recruitment process?
On our last day we had an informal meeting with graduate recruiter Fiona Medlock, where we discussed feedback from the teams and were asked for our evaluation of the scheme. The assessment centre and partner interview occur before the scheme, so having secured a spot, you're automatically being considered for a training contract. If you're a good match for the firm you're in with a good chance.
Is there one key thing that you took away from the experience that you would pass on as advice to others?
You should recognise that completing tasks to a high standard is a must, but a key part of the experience is for the firm to see if your personality is a good match with its ethos. So be enthusiastic, get involved in all opportunities and show them what you have to offer as a future colleague and member of the firm.
View Mills & Reeve LLP's details
Go to Mills & Reeve LLP's website