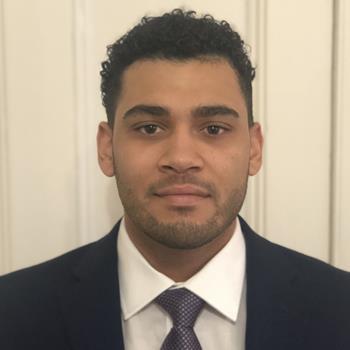 Thierry Houle-Graham
When: Spring 2017
Subject: Law
University: University College London
What did you do while on the vacation scheme (eg, type of work, networking, presentations or social events)?
The two-week scheme took place in two different departments. During my first week I sat in Banking & Finance, and during the second week I was in the Insurance Litigation department. While sitting in Finance I worked on the financing of a copper mine in Panama, which was really exciting. My tasks included reviewing documents to ensure their accuracy and liaising with other parties to ensure that we had all the documentation required. I also compared term sheets from three previous transactions involving the same party, in order to highlight conditions that other counterparties had agreed to in previous transactions. Mayer Brown used these previous transactions to strengthen its client's demands and illustrate why the counterparties involved in this transaction should agree to the same conditions that other parties had agreed to in the past.
The firm's graduate recruitment team organised various social events for us to attend. On the last day of the scheme we visited Mayer Brown's Paris office, which gave us the opportunity to understand how the firm's offices across the globe collaborate with one another. In my eyes, it reinforced Mayer Brown's status as an international firm. The trainees were also very proactive in inviting vacation scheme students out to lunch and Friday evening drinks.
What did you feel that you gained from the placement (eg, insight into the firm, useful contacts or an appreciation of a trainee's workload)?
The scheme was a valuable opportunity to really get to know the firm. When you're applying for vacation scheme places and training contracts, you never know what the firm's culture is like until you experience it yourself. At Mayer Brown, everyone was so friendly and supportive. I could approach anyone with a question, from trainees to partners. Additionally, experiencing the niche, technical, international work that I undertook during my time in the finance department gave me a great insight into what I could expect from a career as a commercial solicitor.
Which were the most enjoyable – and most challenging – aspects of the scheme?
The investment reports that I drafted for various African countries were particularly interesting, as I was in completely new territory. I summarised key legal points related to mining rights and corporate governance in Zambia, Ghana and Namibia.
Whilst working on the financing of the Panamanian mine, I was asked to check that our Panamanian counterparts had sent Mayer Brown the documentation the firm needed to finalise the project's term sheet. My supervisor had given me the list of documents we needed, which was in English. However, the documents I received from Panama were all in Spanish, so I had to use my very limited Spanish to translate the documents enough to figure out whether they were the right ones. That was certainly a challenging moment!
Did the scheme end with a training contract interview or some other kind of further recruitment process?
There is a formal interview to get onto the scheme and at the end of the two weeks, you have a 30-minute talk with two partners and a member of graduate recruitment. It is less of an interview and more of a chance to talk about what you have learned and ask any questions that you might have. This means that the vacation schemer has the opportunity to steer the conversation, whether that be to specific points of the scheme or a wider chat about the commercial environment in which the firm is operating.
Is there one key thing that you took away from the experience that you would pass on as advice to others?
Be enthusiastic and don't be afraid to volunteer for work, particularly if there is a piece of work you are interested in. As I mentioned earlier, most of my work throughout the scheme centred on the financing of a copper mine in Panama. The only reason I worked on that transaction was because I volunteered to do a simple document review when the senior associate on the transaction first asked for help. Once I finished that task, I asked her if there was anything else I could do, and every day from then she gave me new tasks, because she knew I was interested and wanted more exposure to that type of work.
View Mayer Brown International LLP's details
Go to Mayer Brown International LLP's website