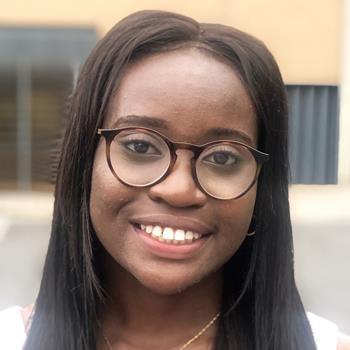 Matthew Carpenter
When: Spring 2018
Subject: Law
University: University of Leeds
What did you do while on the scheme?
I was in the dispute resolution team for both weeks. We were given a due diligence project which involved a series of fictitious companies in food retail. We went through some documents relating to the target company to find out if there were any potential problems with our client's proposed acquisition. This tested our attention to detail because there were hidden issues within the documents relating to the target company, which could impact the acquisition. We summarised the issues for our supervising partner in preparation for their meeting with the target company, a typical trainee task. We were quizzed about this during our exit interviews. There were also frequent networking opportunities with partners and trainees, including a trip to the theatre.
What did you feel that you gained from the placement?
I gained an insight into the firm. Everyone seemed very friendly and approachable despite working in such a high-pressure environment – that speaks volumes about Linklaters' culture. The practice area presentations by partners and associates helped develop my commercial awareness and understanding ofLinklaters as an international law firm.
Which were the most enjoyable – and most challenging – aspects of the scheme?
I worked with my principal on current cases that I can't give details about as they are still ongoing. To be given hands-on experience at such a big firm during the scheme was a bit of a shock! But I thoroughly enjoyed being involved in real work.
The presentations were not assessed, but were particularly challenging due to the technical nature of the questions we were asked. We were working in small groups, acting as representatives of Linklaters and had to pitch to three of Linklaters' partners who were acting as senior members of companies' boards. We had to conduct thorough research into the company we were pitching to, which gave a real insight into the varied businesses that Linklaters represent and the realities of working with clients.
The scheme also tested our time-management skills throughout the two weeks with certain deadlines we were expected to meet.
Did the scheme end with a training contract interview or some other kind of further recruitment process?
The scheme ends with an exit interview on the last day. This interview is shorter than the one to get on the vacation scheme and is about testing your knowledge and seeing what you've taken in over the two weeks.
Is there one key thing that you took away from the experience that you would pass on as advice to others?
When applying, you must have a firm grasp of what the firm does and think about what they are trying to do in the future. In my application I wrote about the emerging use of law tech and AI in the legal industry, and displayed my research into Linklaters' 'Nakhoda'. During the scheme, be prepared to ask questions – this shows your enthusiasm for the firm's work. It's ok to not going understand everything you read because it is very complex, but my principal appreciated my enthusiasm and happily took the time to explain things.
View Linklaters LLP's details
Go to Linklaters LLP's website