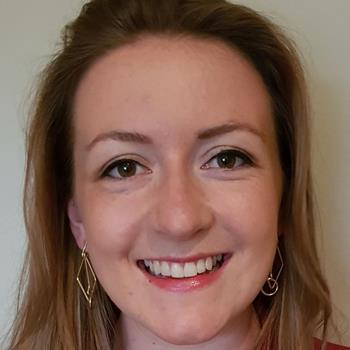 Dorothea James
When: Summer 2016
Subject: Philosophy
University: University of Durham
What did you do while on the vacation scheme?
I spent both weeks of the scheme in the shipping department, which was a great opportunity to get deeply involved, while carrying on my work throughout the duration of my vacation scheme. I had the chance to meet some of the shipping clients, as well as sit in on a mediation, which was a fantastic experience. Further to this, I was involved with a client drinks event hosted by the firm, which was a great chance to engage with clients in a social environment. To top the scheme off, an event was held for all on the scheme and trainees at the firm; this was a brilliant way to get to know more about life at the firm as well as find out about other people's experience on the vacation scheme.
What did you feel that you gained from the placement?
The biggest thing I took away was what I learnt about the firm's ethos; it is very hard to differentiate between firms on paper, so once you're there you can see how it all works as a cohesive whole. Ince promotes a social and comfortable, yet professional working environment, meaning that I felt able to speak to anyone at the firm, and find out about their career and experiences there.
Which were the most enjoyable – and most challenging – aspects of the scheme?
The most enjoyable experience was being party to the mediation hearing; it was thoroughly interesting to see the lawyers and their clients in action, to see the way they interacted and seeing the mediator at work was also very intriguing. Having not seen this before, I learnt a lot through seeing a different set of skills in use. I felt privileged having the opportunity to have such an invaluable experience so early on.
One of the challenges I was warned about early on was taking on too much work, and with the amount of opportunities offered to me, it was a tough job managing this when the temptation to get involved with so many things is so great. You needed to work out what you can realistically manage with the time you had available, say yes to as much as you can, but realise it is a balancing act and you don't want to spread yourself too thin.
Did the scheme end with a training contract interview or some other kind of further recruitment process?
At the end of the two weeks you are invited for an interview with a partner and HR. During the interview you discuss the firm, what you've done during the scheme and what you have gained from it overall. You are also tested on your commercial awareness.
Is there one key thing that you took away from the experience that you would pass on as advice to others?
Be proactive; you've got an amazing opportunity in front of you at the firm, so make the most of it. Ask as many questions as you can, absorb as much as you can, and get involved with as much as possible. It's a fantastic two weeks, and to make the most of it you have to put yourself out there.
View Ince & Co LLP's details
Go to Ince & Co LLP's website