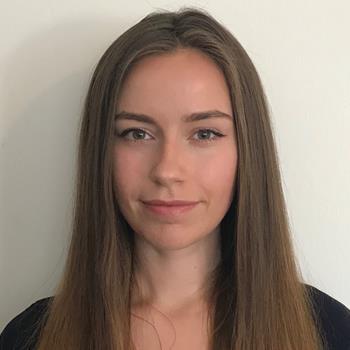 Georgia Davies
When: Spring 2017
Subject: Psychology
University: University of Durham
What did you do while on the vacation scheme?
The entire scheme was very well structured. We spent the two weeks in two different departments – my first week was in corporate, then in capital markets. I gained technical insight into two of the firm's leading practices by attending internal meetings, listening in on client calls and helping with trainee-level work. I was asked to complete some independent research and answer specific legal questions set by my supervisor. In addition I helped the trainees with pro bono drafting, which gave me insight into another side of their work. There were presentations specifically for the vacation scheme students, including corporate and finance case studies, a session on advocacy skills, and a presentation on the firm's international and business strategy. There were also plenty of networking opportunities; we had an assortment of trainee mentors in each department and we were able to get to know them over coffee, drinks and even taking part in an underground cookery school! We were also able to chat to the partners, including at a celebratory meal at the end of the scheme, where we could ask informal questions and get advice.
What did you feel that you gained from the placement?
Coming from a non-law background, it definitely improved my knowledge of the law from a technical and practical perspective, as I was able to really integrate into the departments and see the work done by lawyers at all levels. I also gained a more specific insight into the firm's culture; everyone I talked to – partners, trainees and business staff – was so welcoming and there is a true open-door policy; you are encouraged to seek advice and speak to everyone. I was impressed by how much time my supervisor took to explain things to me.
Which were the most enjoyable – and most challenging – aspects of the scheme?
Undoubtedly, the most enjoyable part of the scheme was the group presentation; we were split into two teams and our brief was to pitch a business development idea to a selection of partners. We had to collaborate with each other and seek advice from the different departments, and come up with something tangible by the end of the scheme. It was a great way to get to know each other better. I was with a real mix of students, including some who'd already done the GDL and LPC, so it was great to compare experiences and get advice from people at different stages of the process.
The most challenging, but also one of the most enjoyable aspects, was getting stuck into the intricacies of the law, especially in capital markets – you have to fully immerse yourself in the subject matter. However, once you've done this, it's really enjoyable.
Did the scheme end with a training contract interview or some other kind of further recruitment process?
On the final Thursday we had an interview with two partners, with notes from our original interview and references from our supervisors about how things had gone in the different departments. It was a discussion about the work we'd done and skills gained, focusing on the reflective journal that we had been encouraged to keep during our time at the firm.
Is there one key thing that you took away from the experience that you would pass on as advice to others?
The most important thing is to be yourself; if you are, it will all go smoothly. This is a two-way process and you need to find a complementary fit. You also need to make the most of all the opportunities, both formal and informal – be enthusiastic and confident, speak to people and ask tons of questions.
View Hogan Lovells's details
Go to Hogan Lovells's website