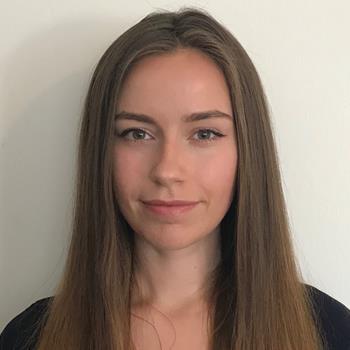 Abisola Yussuf
When: Winter 2017
Subject: International development
University: King's College London
What did you do while on the vacation scheme?
The scheme was split into two seats. In my first week, I sat in the financial institutions retail banking team and my second was in international arbitration, which is one of the firm's key practice areas. In both seats I gained a practical, commercial insight into the type of work completed by commercial lawyers on a weekly basis. In my first seat, I worked closely with my supervisor and a few trainees to draft summary reports on recent EU legislations affecting Fintech companies, payment service providers as well as traditional lending institutions. I found that it was important to move beyond the analysis of black letter law and regulations, and assess the different ways in which regulations will affect the firm's clients and how as a lawyer, I could help clients navigate the risks associated with the changing regulatory landscape. The arbitration seat was equally challenging. Speaking as a non-law student, I initially believed that a legal background would have been beneficial for this practice area, as I analysed previous court proceedings to interpret an ambiguous line of legislation. However, I soon found after presenting my findings to a partner that the onus was on my personal interpretation and analysis.
What did you feel that you gained from the placement?
I found that my interest in commercial law was solidified by taking on different tasks that brought me out of my comfort zone. This helped me to gain a first-hand understanding of what is expected of trainees at the firm.
Which were the most enjoyable - and most challenging - aspects of the scheme?
I particularly enjoyed the commercial awareness and financial case study workshops, in which vacation scheme students and trainees discussed how to help prospective clients navigate the potential risks that arise during an M&A transaction. We also had a workshop which was led by Christopher Stoakes, author of Know the City and a former banking lawyer at Hogan Lovells. I had already read the book, so being able to watch him share his insights was a real highlight.
Another challenging yet enjoyable aspect of the scheme was the group presentation, which was judged by a panel of partners and members of the graduate recruitment team. To encourage cross-selling of practice areas at the firm, we had to pitch a new practice area to one of the firm's existing clients.
Did the scheme end with a training contract interview or some other kind of further recruitment process?
On the final Thursday of the scheme, we each had an interview with two partners. Before this interview, the graduate recruitment team were available throughout the week to share feedback and advice from the previous recruitment interview to help you prepare – I would certainly urge future vacation schemers to take this opportunity.
Is there one key thing that you took away from the experience that you would pass on as advice to others?
Once you have secured a place on a scheme, make sure to further research the firm, as well as the practice areas in which you will be sitting, so that you can hit the ground running when you start the scheme.
View Hogan Lovells's details
Go to Hogan Lovells's website