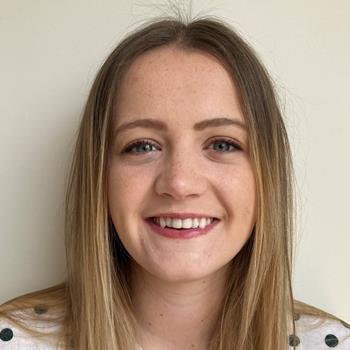 Sophie French
When: Summer 2016
Subject: Law
University: University of Oxford
What did you do while on the vacation scheme?
Although Bristows is particularly known for its IP expertise, the workshop provides great insight into the work done by the entire firm. We had presentations by partners from lots of different departments, including commercial, technology and copyright disputes; competition and real estate. We were also given info on live cases and heard from the managing partner on Bristows' strategy for the future. There was a group exercise, where we looked at different steps of a patent dispute, and a technical case study I found that particularly interesting because we had the chance to look at the apparatus at the centre of the dispute. In terms of networking, we had lunch with the trainees on the first day and partners on the second day, and drinks one evening with all the trainees, where we were able to ask questions about the firm in a very relaxed setting.
What did you feel that you gained from the placement?
Most importantly the placement confirmed my reasons for applying in the first place. For example, I'd never done any IP law before, so it was a great chance to learn more about what that involves. We also got insight into the day-to-day activities of a Bristows lawyer and I was able to experience first hand the innovative and collaborative working environment, which felt quite different to some of the other schemes I'd been on. As the firm has a relatively small intake, trainees definitely get more involved with the cases, which is something I was looking for.
Which were the most enjoyable – and most challenging – aspects of the scheme?
One of my favourite parts was a speed networking session where we had five minutes to speak to a range of employees, including secretaries and IT staff, as well as associates and partners.
It was a challenge to keep up with the intensity, as it was spread over just two days. We had a massive number of sessions and events, and to get the most out of it, you had to be on the ball. But I suppose that was good training for being a trainee!
Did the scheme end with a training contract interview or some other kind of further recruitment process?
We had a presentation from the grad rec team, with information on the next steps and really useful application and interview tips. We then had to submit a letter of update if we wanted to apply for a training contract, explaining what we'd learnt in the workshop, how our views of the firm – or what we were looking for – might have changed. If successful at that stage, you were then invited to two further interviews and an assessed exercise.
Is there one key thing that you took away from the experience that you would pass on as advice to others?
I found that having done some research into Bristows' current cases and clients really helped me to get the most out of the experience. I focused on learning about things that I was particularly interested in, which meant that I was able to ask questions in presentations to deepen my knowledge of the firm. I also had some handy topics of conversation when speaking with partners, which can be daunting if you're not sure what to discuss!
View Bristows LLP's details
Go to Bristows LLP's website