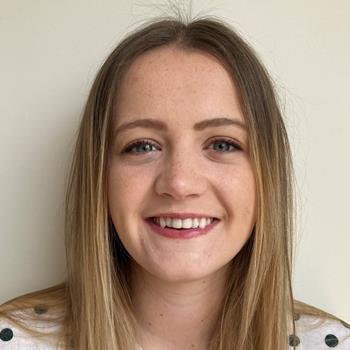 Portia Guidotti
When: Winter 2017
Subject: Pharmacology
University: University of Bristol
What did you do while on the vacation scheme?
Initially, I wasn't entirely sure what to expect from the workshop. By the end however, I felt I gained amazing insight into the firm and the type of work it does. There were 12 workshop students and we had several presentations over the two days from different areas of the firm. The first was an icebreaker, and then representatives from the different departments came and spoke to us. Obviously Bristows is well known for its IP expertise, but we also heard about its corporate, competition and real estate work. We were also given two really interesting case studies, the first on patent litigation and the other on a corporate case, giving us exposure to both the firm's core business and beyond. We also took part in some speed networking with lots of different members of the firm – not just lawyers – which was a lot of fun.
What did you feel that you gained from the placement?
As for any prospective trainee, it can be hard to identify which firms you want to work for, because all the information that is online looks the same! It can be hard to distinguish between marketing and reality. So having first-hand experience really helped – I met a lot of different people, got a feel for the work, and whether I could imagine working here. It really helped to solidify my decision. Bristows is unique in the UK in that there's not a firm of similar size of its standing that does this type of work, so I got to know a lot of people that I might not have at a bigger firm. We also learnt a lot about the commercial side of IP law and the firm's strategy for the future.
Which were the most enjoyable – and most challenging – aspects of the scheme?
I really enjoyed the speed networking, but in terms of work, the IP case study was fascinating. We were given an actual physical product that was the subject of the litigation, and we had to figure out how it worked and how it matched up to the patent. You had a sense that you were actually doing the work of a patent litigator, with the product right in front of you.
At the beginning, it was a challenge to know how much to say during the presentations, but we were quickly encouraged to treat it informally and ask questions regularly, so pretty soon we all felt much more comfortable.
Did the scheme end with a training contract interview or some other kind of further recruitment process?
At the end of two days, we had a session with May Worvill from the grad rec team, who gave us advice on the interview and the process generally, and then we had to write a letter updating our application and reflecting on what we'd learnt. Once that was done, you were invited back for the first, and hopefully second, round of interviews.
Is there one key thing that you took away from the experience that you would pass on as advice to others?
Although applying for training contracts is a very competitive and stressful process, remember to be respectful to your competitors when you meet them; it will affect how you come across to the people who may hire you. Focus on being your true self and respect everyone you encounter.
View Bristows LLP's details
Go to Bristows LLP's website