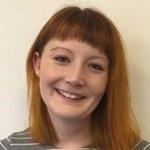 Katie Deering is the graduate recruitment & training coordinator at Bevan Brittan, based in the firm's Bristol office. She has been at the firm just under one year.
How did you end up in law?
I studied geography and maths at university, joining an accountancy graduate scheme when I left. I soon realised that I wanted a change, and the chance to do something much more people focused. I really enjoyed the graduate recruitment events that I had been involved with, so I applied for and got a job in HR at Bevan Brittan, moving into this graduate role after three months. I now look after all our trainees and apprentices – which keeps me very busy!
What are the most/least enjoyable aspects of recruiting?
I love having the chance to work with so many different people, including everyone from within the firm who is keen to attract the best talent. It is also a great feeling when you are able to offer someone a training contract, particularly if you've met them at a law fair and followed their journey throughout.
The worst aspect is having to turn down candidates, especially those who are very impressive but who we just don't have space for; that can be a difficult message to deliver.
What is the biggest challenge of the job?
Staying one step ahead at all times – that's not just in terms of my workload, but also in terms of advertising and our general recruitment strategy.
What has been your most memorable moment in the job?
Just last week I was able to offer four of our current trainees NQ positions. It was a lovely feeling and my most memorable day so far!
Do you socialise with your trainees/vac scheme students?
Yes definitely; the firm has a collaborative atmosphere, so it's important that the trainees and vac schemers feel integrated into that culture. I really enjoy arranging and thinking up new activities for our schemes, and then spending time getting to know the students is fun. That said, I also appreciate that they don't want to feel constantly assessed by me so I tend to stay for about half the time and then leave them to it. This means that they are fully able to get to know our current trainees in a relaxed atmosphere.
What's the best question you've been asked at a fair?
It's slightly frustrating when people ask questions, the answers to which can easily be found on our website. However, that means that I really appreciate it when students are prepared and know how to get the most out of the fair – for example, when they've done some preparatory googling of the firm! The worst question to ask is, "What does Bevan Brittan do?".
How important is your vacation scheme as part of the recruitment process?
It is undoubtedly a very important part, but we also appreciate that not everyone can attend, so we recruit from both the scheme and separate assessment centres. Having said that, schemes are so beneficial for candidates, helping them to identify a firm that they would enjoy working in and which has similar values to their own. By attending our scheme, you get to know the firm on the inside.
What is the most common mistake you see candidates making, apart from the obvious typos?
When a person has copied something direct from our website or brochure; I can usually tell straightaway, as I wrote a lot of it! We also ask a question about a piece of legal or commercial news, and often get very obvious answers – you will make a better impression if you cite something that is relevant to the core work of the firm or something a bit more niche. I would also warn against saying how interested you are in our criminal law work, as we don't do criminal work!
What are the attributes you look for in a trainee that are particularly suited to your firm?
There is no typical Bevan Brittan trainee – they are all very different – but they are all similarly passionate about the work that we do. For example, we work with both the public and private sector, so it's important that our trainees are interested in working with these types of organisation. They need to reflect the firm's core values, with one of the most important of these being "passion for excellence". We also get our trainees involved in lots of different aspects of the firm from the very beginning – for example, a few of the trainees are key contacts for the firm's CSR activities.
What is the biggest challenge facing would-be lawyers today?
The legal profession is constantly changing, but it feels like that's even more so than usual. It's important that candidates keep up to date with artificial intelligence, for example, and also the proposed SQE – that's a big one at the moment. We're all waiting to see what happens.
What advice would you give to anyone thinking of joining the legal profession?
Make the most of every opportunity, including going to careers fairs, open evenings and other campus events. You need to attend as many things as you can and speak to as many people as possible to get a true sense of the culture of a firm.
What is one key fact that you expect candidates to know about your firm?
I would hope they would know about our core markets and who is in our client base, and that the firm is growing its health and housing sector work, particularly in the private sector.
What is your dream job (other than this one!)?
I would like to appear on Broadway!
What's your guilty pleasure?
Spending time looking at holidays that I can't afford.
What's your desert island disc?
Anything by T Rex, but "Bang a Gong" is a particular favourite.
View Bevan Brittan LLP's details