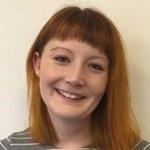 Rebecca Marsh is a graduate recruitment and HR adviser at Bevan Brittan, where she recently started working.
How did you end up in law?
I had just finished my master's degree in Bristol and I was looking for my next HR role in the professional services environment when the opportunity came about at Bevan Brittan. I wanted to work in a sector with lots of opportunities, and I felt like law gave me that.
What are the most/least enjoyable aspects of recruiting?
I worked in recruitment in a previous role and find it very exciting. I really enjoy representing the firm and getting to speak to, and meet, new people every day. Although I haven't been at Bevan Brittan for very long, it's clear to me that the partners are really invested in the firm, so knowing that I have that support is really great and definitely the most enjoyable part of the job.
The least enjoyable aspect of recruiting is a common one, I'm sure: turning down candidates is always difficult. However, we'll always provide detailed feedback to try to support candidates for the future and make them aware of anything that they could improve on for next time.
What is the biggest challenge of the job?
The confusion over the new Solicitors Qualifying Exam (SQE) and how this is going to influence recruitment going forward.
What has been your most memorable moment in the job?
A really key thing for me in the job so far is how approachable the partners have been. I also travelled to our Leeds office in my first couple of weeks which was a great experience – the office has just been refurbished and looks fantastic!
Do you socialise with your trainees/vac scheme students?
Socialising is a really important part of working at Bevan Brittan, as it gives both the trainees and the vac schemers the chance to relax with their colleagues. It also gives you a good idea of the culture and work/life balance here at the firm – it's not just all working hard.
We have a sports and social committee which anybody can get involved with, as well as plenty of corporate social responsibility (CSR) events. At the moment, we're looking at doing the Dragon Boat Race in Bristol which will be really fun! Other events we participate in include legal walks and quizzes. Each office has a different charity that they have chosen to support, which means you can make a difference locally in the community that you operate in.
What are you trying to achieve at law fairs?
We're trying to increase the awareness of our firm and our brand, particularly in our Leeds office which only opened four years ago. We also want to show candidates that we're not your typical M&A firm in the types of work that we do. We're proud of the fact that we offer both public and private sector work.
What's the best question you've been asked at a fair?
Simply asking trainees questions about the kind of work they do, and how much client contact they have, can be impressive to me. The only way you'll know what trainees actually do is by asking them directly. It always helps students to have done some research before law fairs so that they know what kind of work the firm offers.
How important is your vacation scheme as part of the recruitment process?
At Bevan Brittan we recruit trainees through both our vacation schemes and directly from training contract applications. Vacation schemes are incredibly useful for candidates as they witness the culture of the firm first-hand, get to know different departments and meet and work with the firm's fee-earners.
However, on the flip side we understand that not everyone can commit to a two-week placement and therefore we also recruit from a separate training contract assessment centre.
What are the attributes you look for in a trainee that are particularly suited to your firm?
Most importantly it's being interested and passionate about the type of work that we do – in both the public and private sectors. Additionally, we are a very people-focused firm and that's one of our core values. We really value diversity which means we respect people for who they are, and the knowledge and individual contributions they can bring to the firm, so there isn't one particular attribute that we look for in potential candidates.
What is the most common mistake you see candidates making, apart from the obvious typos?
A common mistake is spelling the name of the law firm wrong, but it's also common for applications to mix up the type of work that we do. In particular, I've often found that an application can be very strong, but they're actually interested in a type of law that we don't do – like family or criminal law – and that's reflected across the whole application. In these cases it's a shame because although the overall application is very good, we just can't offer them what they're looking for. It's so important to find out the type of work the firm does before applying because it can be obvious when answers have just been copied and pasted from other applications.
What advice would you give to anyone thinking of joining the legal profession?
To keep researching! Go to as many events as you can. Attend law fairs to meet employers and actually read the brochures you pick up. Make the most of your university's career services or your academic tutors. See if there is anyone in your network – family or friends – that has any connections with somebody working in law for some insider advice. And finally: try to work out what type of work you enjoy, as this will need to come across in your application forms.
What's your guilty pleasure?
Puddings! Whenever and wherever, I will have pudding. I'm definitely a chocaholic!
View Bevan Brittan LLP's details