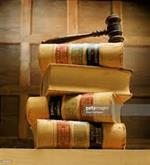 Thinking about law? Some helpful books and blogs (part two)
Hi, hello and welcome back. For those who saw my first post on this blog, I mentioned that I wanted to put a list together of some useful blogs and podcasts to help students explore the law a little. But I also wanted to write about deciding to move into law, as it is often a tough choice to make. At least, it definitely was for me.
There was a lot that attracted me to law, both as an academic subject and as a potential career path. It offered a practical, real-world element that I had really missed in my field in academia. Legal logic and research-orientated skills seemed to tie in with some of the strengths I had worked on at university. And on vacation schemes I had met lots of great people working hard on really interesting projects. I thought it would be a good fit.
But coming from a humanities background, the main issue that I had was that choosing to move into the law was essentially a choice to do something radically different and entirely new. Although I thought that academia was far from perfect, there was a lot I had enjoyed about it; I had worked hard and I was comfortable there. The law was a relative unknown. Why put aside something quite certain only to go back to square one?
If I'm being honest, this is still a question that I ask myself a lot. But I kept coming back to the point that, everything else aside, I was excited about the law. I wanted to learn more about how we work as a society, how people interact with the state, how we come up with the rules that protect us and the changes that still need to be made. I wanted to push myself and take on a new challenge. And the more I read about it, the more certain I felt.
So, on that note, I have put together a second list of resources that I used to explore the law as an option. This isn't my attempt to convince you that the law is great, but deciding to go into the law can be really hard, and if this list helps with the decision (either way!), that's all I can hope for.
Part two: blogs
Unlike my previous list, this post is about materials and resources that you can use from the comfort of your own home (or anywhere with WiFi really).
LawCareers.Net – Of course! As well as student perspectives and advice, the site provides all sorts of information on firms and chambers, interviews with lawyers, useful lists of deadlines and potential questions, and lots more.
Henry Brooke: Musings, Memories and Miscellanea – Brilliant blog by former judge Sir Henry Brooke, who sadly passed away in early 2018. It includes first-hand accounts of his life as a pupil, barrister and judge, articles on current issues facing the British legal system (especially Legal Aid) and collections of fun quotes from judges in decisions.
The Secret Barrister – A long-running blog that was named Independent Blogger of the Year in 2016 and 2017. It follows an anonymous junior barrister practising in criminal law and writing about many of the flaws in the British legal system. It is likely to make you angry and frustrated, but it gives a really important perspective on criminal law.
McBrides Guides – From the author of Letters to a Law Student (which could easily have made the book list), this website is run by Cambridge law professor Nicholas McBride and has lots of study guides, reading lists and short essays. He also has a really clear, accessible writing style.
BBC 4 - Law in Action Series – A BBC radio and podcast series hosted by Joshua Rozenberg. It has everything from roundtable discussions to one-on-one interviews, and the archive of past recordings means that there is always something new to find.
FiveThirtyEight – Online political think-piece website that is focused on heavy-duty stats analysis. Especially good for its weekly politics podcasts that often address legal topics (particularly two recent series on gerrymandering and the new nominee to the US Supreme Court).
RollOnFriday – A commercial law gossip site that is a bit of a guilty pleasure. What Perez Hilton would write if he left minor celebrities alone and decided to focus on the London M&A scene instead.
I promise that this is the end of the lists (at least for a little while). But as I am now into the first few weeks on the GDL, my next few posts will include some of my first impressions of the course, as well as advice on applying for training contracts, researching firms and the law more generally – so watch this space!
Get the LCN Weekly newsletter
Get our news, features, recruiter and lawyer interviews, burning questions, blog posts and more sent straight to your inbox with our weekly newsletter. You also get access to a free personal MyLCN account.