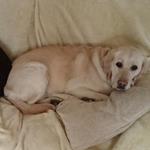 Solicitors' continuing competence – an overview
As we all know, it takes a great deal of study and training to become a solicitor. Excellent grades at GCSE and A level are unquestionable prerequisites, followed by a minimum of three years at university to attain nothing less than the highest class of degree. During the small amount of free time you manage to snatch over this period, you are expected to gain some work experience – ideally in both legal and commercial environments – and it is also helpful to squeeze some volunteering in somewhere too. To demonstrate that you have a well-balanced lifestyle and aren't simply a law fanatic, you must of course have some non-law-related hobbies and, as if all of that weren't enough, it's generally necessary to dedicate a considerable portion of time to completing applications for training contracts. Once graduated, a further two years of training awaits, during which you must naturally enhance your professional profile and work some networking in as well before committing endless weeks to searching and applying for NQ positions. In light of this, you can pretty much guarantee that you'll be kissing goodbye to your early nights and weekend lie-ins for many months to come. You'd think, with all the time and effort required to reach that legendary qualification status, you might finally be permitted a rest of sorts once achieved. However, regardless of what you might wish, legal training does not end on qualification.
Due to the diverse and ever-changing nature of the law, it is understandably important to keep abreast with the constant developments. This is the case for everyone working in the legal sector, from paralegals to partners and all those in-between. Previously, all solicitors were required by the Solicitors Regulation Authority (SRA) to complete 16 hours of continuing professional development (CPD) each year. There were a number of prescribed activities, completion of which would constitute time towards the required minimum, such as attendance at training delivered by an approved provider. Since 1 November 2016, this approach has been altered to involve far more self-analysis and is now referred to as "continuing competence". Solicitors are urged to reflect on their own practice (with reference to the guidelines set out in the SRA's competence statement) and identify any development needs for themselves which must then be addressed to ensure they remain competent to practice. There are no longer specified activities, giving solicitors the freedom to devote time to resources and methods which are most applicable and beneficial to them. This new system focuses less on the amount of time spent on development and more on the process and outcomes of the activities undertaken to achieve the same – effectively adopting a "quality over quantity" philosophy. Records should be kept of all activities completed and compliance should be confirmed via an annual declaration to the SRA.
While the regulatory requirements pertaining to the composition of, and time spent completing, CPD activities have been relaxed, it is still important to ensure you maintain your professional development. For this purpose, you should be entirely honest with yourself regarding both your self-evaluation and the adequacy of activities subsequently completed. Is your knowledge about a particular topic in dire need of an update? Which of your skills do you think might require some improvement? Genuine investment in your own development is time and effort well spent and will ultimately benefit both you and your firm for many years to come. So don't delay – assess, identify and act!
Get the LCN Weekly newsletter
Get our news, features, recruiter and lawyer interviews, burning questions, blog posts and more sent straight to your inbox with our weekly newsletter. You also get access to a free personal MyLCN account.