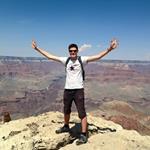 The future is going to be increasingly international – how can we best prepare ourselves?
It is a staple of the promotional materials of many City law firms to describe themselves as 'international' in their scope. This can mean several things, but essentially involves working on cross-border deals and/or having offices in different cities around the world. Law firm growth mirrors changes in the global economy, as an ever greater share of global economic power shifts away from Europe and North America and towards Asia. I have recently returned from a holiday in Dubai, an economic powerhouse in the United Arab Emirates, which is strategically located on the Arabian Peninsula and acts as a hub for the exchange of commerce, people and ideas between Europe, Africa and Asia.
The scale of the city is incredible, made even more impressive by the pace of change. New towers and developments have spread at rapid speed, and the new shining tower blocks are full of a range of international companies, including top-tier law firms. All of this comes at a cost, however. There is no democratic political participation – one taxi driver even spoke approvingly of how the Sheikh made all the decisions without any politicians.
The government has extensive economic interests, and its immigration and citizenship rules are designed to provide a small group of citizens with benefits and maintain a large pool of immigrant labour with very few rights. This form of authoritarian capitalism, which combines excessive state power with an openness to business interests, manifests itself in many of the new major players in the world economy. From the Gulf states to China and Russia, the Western notion that liberal democracy and capitalism go hand in hand appears a little quaint.
What, then, should be our response? On an institutional level, copying these political structures is unappealing. Large-scale building and infrastructure projects may take longer to gain approval and be built in democracies, but authoritarianism is not a price worth paying for making the trains run on time. Our government's response needs to be to invest in creating a highly skilled, high-tech workforce to compete internationally, rather than cutting regulations and workers' rights in a global race-to-the- bottom which we cannot win.
On an individual level, as prospective and future lawyers, our primary attribute should be a willingness to adapt. A desire to engage with other people and cultures is important both in life and in business. In my training contract interview, for example, I spent a lot of time talking with the interviewing partner about my experiences of travelling around the American South and my attempt to understand the mindset of people with a completely different set of experiences and attitudes. Being a solicitor is not a solo sport, and working in teams with others is an essential part of the job. This doesn't require you to have travelled widely, but just to demonstrate a curiosity for the wider world.
Learning another language can also be a plus when it comes both to getting a job and being a good lawyer once you get there. I took some advanced French classes at university to build on my AS-level knowledge, but it's nowhere near as good as I would like it to be. It's not as difficult as you may think to pick up a new language. Law firms are sometimes willing to sponsor their future trainees to do language lessons, and BPP (where I did the GDL) offer free Mandarin classes to their students. While there is obviously no language requirement for getting a training contract, it is something which could give you an edge over another candidate. The world is rapidly changing and it always pays to be prepared!
Get the LCN Weekly newsletter
Get our news, features, recruiter and lawyer interviews, burning questions, blog posts and more sent straight to your inbox with our weekly newsletter. You also get access to a free personal MyLCN account.