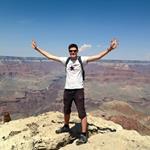 Exam season strikes the accelerated LPC
Sadly, the clocks going back at the weekend didn't give me an extra hour in bed – it gave me an extra hour to revise.
Exam season has hit the accelerated LPC at BPP and you've got to take every hour you can! This week started with two 'skills assessments', professional conduct and solicitors' accounts. Whilst we have already had two skills assessments (the interviewing and the legal research task, which I have written about previously), these were our first sit down written exams. Both relied heavily on the permitted materials we took into the exam and so didn't require a huge amount of memorisation in advance.
As with the other skills assessments, they are assessed on a competent/not competent basis. That is the only mark we will get when the results come out, so you could get 50.1% or 99% and still pass the exams with no other impact on your overall grade. We have an advocacy assessment next week which is marked in the same way, where we have to make or oppose an application for the extension of time in a litigation matter. Once that is done, our full written assessments take place a week or two after.
One of the biggest differences between the accelerated LPC and my degree/ the GDL is that there is not a long period of revision. We only have two weeks between the last day of teaching and the beginning of our substantive exams. This doesn't feel like a very long time, but there is less content to learn than in my previous qualifications and the course is designed to allow for consolidation as you are going along. For example, we've had three mocks in business law and two mocks in both property law and civil litigation.
It's strange to think that in three weeks our stage one exams will be over! We get a week off between stages, then it's straight back into stage two. This involves doing a series of elective modules, although on the accelerated course they are chosen for us. We have to do debt finance, equity finance and corporate transactions, which will stand us in good stead for any corporate and/or finance work we will be doing at the firms.
Talking of the firms, we have to hand in our preference forms for our first seat selections by the end of this week. I went to a really interesting seat selection fair last week, where I was able to talk to lots of existing trainees and associates about the work that they do in their different departments. Everyone has different suggestions so it is going to be a difficult decision to make, although I'll update you once I find out in January. Here's hoping I enjoy whichever seats I end up doing!
Get the LCN Weekly newsletter
Get our news, features, recruiter and lawyer interviews, burning questions, blog posts and more sent straight to your inbox with our weekly newsletter. You also get access to a free personal MyLCN account.