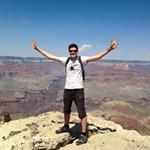 Advocacy – the latest skill to learn!
Another week, another exam! As Stage 1 of the Accelerated LPC comes to its conclusion, there's a lot of preparation and revision to do. As I have written about previously, we have skills assessments alongside our substantive legal teaching. These have included professional conduct, solicitors' accounts and interviewing.
Last week was our advocacy assessment, which involved acting as a trainee for an applicant or respondent in an application for an extension of time. Having had two opportunities to practice with similar scenarios, the format wasn't a surprise, but it was still slightly nerve wracking, as you might expect. The assessment is done in pairs, with one student for each side. Dressed in appropriate office wear, we took it in turns to present our submissions to the 'master', played by one of the tutors here at BPP.
The facts of the scenario are finely balanced, so there is the opportunity for both students to make good arguments and the outcome of the hearing doesn't determine whether you pass or fail the assessment – otherwise they would only have a 50% pass rate! You get assessed on how well expressed your opening submissions are, and then by how well you respond to the submissions of the other student and the master in the hearing. The entire process only takes 15 minutes, but gives you the opportunity to think on your feet and apply the Civil Procedure Rules to the facts.
It is a small taste of what the BPTC students do every week – and while most court appearances are done by barristers, in some circumstances solicitors will also speak in court. It's not a part of the course that everyone enjoys – I find public speaking and presenting quite easy and instinctive, but it's not for everyone. Having said that, it is only a small part of the course and is assessed on a competent/not yet competent basis, meaning (like the other assessments) that you only need 50% in order to pass.
My substantive Stage 1 exams are coming up this week and next, so keep tuned for an update. Hopefully I'll have the time to write about something more than exams in my next blog post!
Get the LCN Weekly newsletter
Get our news, features, recruiter and lawyer interviews, burning questions, blog posts and more sent straight to your inbox with our weekly newsletter. You also get access to a free personal MyLCN account.