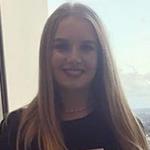 My week at Clifford Chance through the PRIME scheme
As an aspiring law degree student, I had begun to dread the words 'work experience'. Despite longing for a glimpse into the legal world, the opportunities seemed to be limited to those who had contacts within the profession, lived in a big city and were already studying at university. Sigh.
But then I came across PRIME. PRIME partners with various law firms to provide placements for A-level students who would not otherwise have access to the legal profession. One hour and two cups of coffee later, I had sent off my first application to Clifford Chance. And hooray! I got in.
Living in a small seaside town up North, London is a pretty amazing and slightly terrifying place. I swear everyone walks at three times the pace they do up North. And the transport - wow - I could certainly get used to having a bus arrive every three minutes. In my town, one bus doesn't turn up and then three arrive 40 minutes later.
Having never been to Canary Wharf before, I was inevitably in awe of the size of the offices, particularly when I realised the tallest one that stood before me was the one in which I was going to spend the next week working. Upon arrival, I was given a visitor badge for access. Boy, did I feel special walking in, scanning my pass and saying "Morning" to the receptionist as if I'd worked there for years. Hey, maybe one day I will.
Meeting 30-odd strangers is always a daunting concept. Should I say hi or let them speak first? Will we have similar interests? Will I get along with them for a week? I had no need to worry. Never have I met such a lovely group of talented individuals. And enthusiastic! Everyone I met had a drive for a career in law and a genuine desire to take every opportunity to build their contacts and knowledge. I wouldn't be surprised if the next prime minister or president of the Supreme Court was sitting in that room with me.
The week was designed to be an introduction to a career in law, featuring a variety of talks from lawyers inside and outside the firm. It included inspiring talks from top communication coach Luan de Burgh, representatives from in-house legal teams, the ITV legal team and a corporate litigator. Speaking to a wide range of professionals allowed us to explore many different areas of law and routes into the profession. In particular, I enjoyed the talk from a property law barrister, followed by a tour of the Royal Courts of Justice. This was an incredible insight into life as a barrister and was useful to compare with life inside of a solicitors' firm.
In addition to the talks, we took part in a corporate business challenge. Initially the word 'presentation' instigated fear, but it ended up being one of the highlights of the week. In groups, we acted as a corporate law firm and had to convince a 'company' (a panel of three senior lawyers at the firm) to take us on. We all thoroughly enjoyed analysing the case details, writing our pitch and practising until it was perfect. The best bit, of course, was that my team won!
I was amazed at how down-to-earth everyone working at the firm was. It was all hosted by the lovely graduate recruitment manager, Jackie Trench, who put so much time and effort into organising the week. The trainees were incredibly friendly and willing to answer all the questions we had, from training contract tips to whether they had tried out the swimming pool! As law is often portrayed as an exclusive profession, it was refreshing to speak to a friendly, diverse team of lawyers from a wide range of backgrounds.
And the food. Oh my God, the food. It was divine. I could definitely get used to that.
Overall, the week was an incredible insight into a legal career. I am extremely grateful for the opportunity and would recommend any A-level students who are eligible to apply for a PRIME scheme, either at Clifford Chance or another partner law firm. Now, the idea of work experience seems slightly less daunting!
You can find out whether you are eligible for PRIME on their website and find out more about the Clifford Chance PRIME scheme here.
Get the LCN Weekly newsletter
Get our news, features, recruiter and lawyer interviews, burning questions, blog posts and more sent straight to your inbox with our weekly newsletter. You also get access to a free personal MyLCN account.