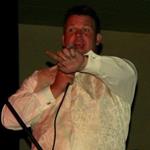 Law students, counselling and mental wellbeing
While there are a number of benefits available at BPP the most valuable, in my opinion, is the free counselling service available to all students. Anybody who has tried to access such services through the NHS, either for themselves or a loved one, will know how difficult and long a process it can be. The fact that it is open to any student regardless of circumstance, without first having to experience months of referrals is, frankly, still astonishing to me.
Although the stigma that attaches to the phrase 'mental health' is, thankfully, slowly starting to go away, telling somebody that you have had, or are having, counselling is often met with a suspicious response. I am far from ashamed to admit I've undergone some counselling and it was one of the best decisions I made. I rarely talk of it, however, as when I have, usually in an attempt to extol its virtues to others, the reaction I see on people's faces is "oh, I didn't realise you had something wrong with you". That some still believe you must have something 'wrong' with you to access such services is a genuine shame.
I think we have come a long way as a society in that we are now able to begin discussing the importance of mental health, even if we have still yet to provide it sufficient funding. However, the term 'mental health' is all too often automatically associated with the more serious conditions, which is what makes some afraid to discuss it. The reality is that counselling is not solely for those suffering a diagnosed mental illness, or who have gone through serious trauma, it is for anybody who needs some assistance with their emotional well-being.
Like most people I was quite opposed to the idea of counselling at first, my initial response to the suggestion was that it felt a little like I was admitting failure by asking someone else for help. You see, I wasn't mentally ill, so the notion that I could benefit from counselling seemed absurd. Fortunately, a good friend who was a lecturer at LJMU strong-armed me into it, and I remain grateful because, at the time, I was highly stressed, anxious, and probably very unpleasant to be around. It was the final year of my law degree and, with future pupillage applications on the horizon, I was heavily involved in mooting, mediation and debating, all while working round the clock to gain a first class-degree. I was so focused on the prize, that I became overly self-critical and sought perfection in everything I did, even if it came at the expense of my health.
Having given up a lot to pursue the dream of a career at the Bar, I felt an incredible amount of pressure to avoid failure at all costs which was coupled with a sense of guilt that I was neglecting my family. Counselling didn't provide a magic answer, but it did give me a space to talk about how I felt without feeling like I was simply becoming self-obsessed. It helped me massively and I was able to put a sense of calmness back into my life. It didn't change my priorities, but it did help me to both recognise them better and work toward them much more smartly so that I finished my degree in a much better position that I had dared imagine. I think I even became a more pleasant person.
I'm quite happy to talk of my own experience simply because I'm sure others will relate to it. Solicitors and barristers all are highly-driven, self-critical perfectionists, and stress is a natural consequence. Over the last couple of years both strands of the legal profession have recognised this and begun to focus upon the mental well-being of practitioners. But we should not lose sight of the fact that the next generation of lawyers have to be the same highly-driven, self-critical perfectionists if they're to even have a chance of making it. The statistics about how many graduates fail to get a training contract or pupillage are frightening, and only increases the pressure on law students at all levels. It is too easy to assume that students who are high achievers live a charmed life. But it's those high-achievers who are likely to feel as much, if not more, pressure as those who are failing.
Law is a competitive environment, even from the very start of an LLB or GDL, as we are all, no matter our age, constantly comparing ourselves against others. We all talk up our achievements to others, and we all feel insecure when others talk up their achievements to us. It is not the type of environment that encourages students to discuss their worries or fears. The pressure can, and does, lead all too easily to feeling isolated which is a forerunner of anxiety and depression. If your provider has access to counselling, then do not for a second think that utilising it is a sign a sign of weakness. If anything, it shows strength of mind to realise that, no matter who you are, looking after your mental wellbeing will only increase your chances of success.
Get the LCN Weekly newsletter
Get our news, features, recruiter and lawyer interviews, burning questions, blog posts and more sent straight to your inbox with our weekly newsletter. You also get access to a free personal MyLCN account.