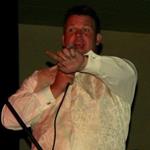 Interviewing for pupillage – part one
April and May on the BPTC mark the main exam period. Seven exams, five of which are three to four hours in length, all crammed into a five-week period. To compound matters, it is also the period in which the vast majority of chambers hold their pupillage interviews. Being fortunate enough to be invited to interview consequently means a lot of time spent travelling up and down the country on trains. This in turn leads to long hours spent with folder in lap, either; (i) preparing for interview while fretting that you're neglecting revision; or (ii) revising while worrying that you've not prepared enough for interview.
Thankfully, at 9:00am on pupillage deadline day, I received a very unexpected phone call - one that contained a pupillage offer and at the chambers I really, really wanted, no less. When I say 'unexpected', I'm not being modest. The pupillage interview process was unlike any other recruitment process I've experienced and it's not inaccurate to say that I did not entirely cover myself in glory throughout. As I wrote in my previous post, I made 15 applications in total. At final count I had six interviews, four of which ended at the first round. Of those six, one went very well. Very, very well, obviously. Nonetheless, two interviews were a complete car crash, two were minor car crashes and one was just about 'ok'.
Some interviews, admittedly, could have gone better had I prepared more effectively. Others were simply destined to end badly. I have heard, over and again, how there is a huge element of luck involved in securing pupillage. But as much as I agree with that statement, it offers little advice to those wanting to know how to navigate pupillage interviews. What follows is not so much my advice, but more a reflection on the process as experienced from my perspective which, it is probably best to point out, was that of a mature student applying to commercial and civil sets.
The most pressing concern I had ahead of the interviews centred on trying to find out the type of questions I would encounter. At every stage, I was asked different questions nearly every time by each set of chambers. Surprisingly, only a couple of questions came up more than once. Even more surprising, to me at least, was that what I was told would be staple questions such as "Why do you want join X chambers?" never came up once, or at least not in a straightforward manner. So to start, I thought it might be helpful to recall the advocacy exercises I came up against before recapping some questions I did get asked. Next time I'll offer my thoughts, aided by the benefit of hindsight, on how best to prepare yourself to answer them.
Advocacy exercises
Every interview I attended involved some kind of advocacy test. Of my invitations to interview, three came from top-end commercial sets. The first conducted a quick-fire advocacy test where they gave candidates a position to advocate for or against, and then vice versa, all the while rebutting each point with ease. The second sent out a motion three days in advance with instructions to prepare a 10- minute presentation following which, on the day, we faced questions. In my third commercial interview, we were given a 15-page brief and 30 minutes to prepare a presentation to 'the board' as regards liability, remedies and appeals. The presentation was peppered with questions from the panel throughout.
As regards civil chambers, at two I was given a short brief and between 20-30 minutes to prepare and then present a plea in mitigation. Finally, at another civil set we were given a short brief and 20 minutes to identify potential parties, causes of action, liability and remedies. and were given no more than five minutes to present our findings, largely uninterrupted.
A few questions I was asked
1. Should legislation be enacted requiring a 'good faith' clause in contracts?
2. Should evidence obtained illegally be admissible?
3. What are your views on the #metoo movement?
4. If you could change any law, what one would you change and why?
5. What was your favourite subject at undergraduate and why?
6. What was your least favourite subject?
7. Where do you see yourself in ten years' time?
8. What areas of practice are you most interested in and why?
9. Why not criminal law?
10. Why made you want to be a barrister?
Questions I asked
Most of what you need to know is either on chambers' websites, or sent to you as part of a pupillage pack upon application. I chose not to ask questions for the most part and though I cannot say whether this is right or wrong, for the most part, the panels seemed grateful. I did ask one question in my final interview however, and it seemed to find a receptive audience: "In the circumstances that I am not successful this year, would it be worthwhile applying to chambers in future, and if so, what would you want to see reflected in/added to my CV?"
It is important to bear in mind that every pupillage interview is, essentially, one long advocacy exercise. When you read the questions above, bear in mind that whatever your answer is, it will generate further questions and, at times, involve a direct challenge to whatever example you provide.
In my next post, I will offer my thoughts on the best way to go about preparing for interviews, although much of the advice I can offer on this subject is to not approach it the way I did!
Get the LCN Weekly newsletter
Get our news, features, recruiter and lawyer interviews, burning questions, blog posts and more sent straight to your inbox with our weekly newsletter. You also get access to a free personal MyLCN account.