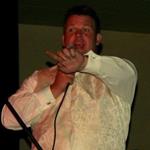 From the provinces to Essex Court: a mini-pupil's experience
As a 'Northerner' I've long felt it would be both beneficial and prudent to do a mini-pupillage in London. Not least because, living outside our nation's capital, it can be often difficult securing mini-pupillage. The number of regional sets are usually dwarfed by the number of local students queueing up to gain experience. It's a challenge that only increases if your interest lies in a more niche area of law, as chambers who specialise in such work are rarely found in any great number outside London.
However, the reasons for applying to London sets continue beyond such practical considerations. After all, not only do our highest courts reside there, but it is the legal capital of the world. Housing as it does the majority of the country's chambers, London provides both more opportunity to get your foot in the door and more choice in the areas available to experience. Importantly, it allows for a more informed choice when deciding where in the country to apply to and, at the very least, gives your CV a more cosmopolitan flavour.
That's not to say you cannot gain excellent experience at a regional level. From my own knowledge, I know Liverpool, Manchester and Leeds are blessed with some exceptional sets, and I've been fortunate to spend time at a couple of excellent civil sets in Liverpool and Manchester. Certainly, there is plenty of high-quality and interesting work to be observed on the provincial circuits. Nonetheless, it is inescapable that if you limit applications to your locality, then you are subject to a more limited choice and greater competition.
Last week, venturing outside the provinces for the first time, I undertook a commercial mini-pupillage at Essex Court Chambers. It was an eye-opening experience. Finding myself in the Court of Appeal on day one, fighting for a seat in a room quite literally filled to the rafters with QCs, juniors and solicitors was quite the change-up from what I'd seen previous. The opportunity to watch a case you aspire to be involved in provides motivation to drive yourself ever harder. I was able to acquire a real flavour of the scope and complexity of the work Essex Court does, all while watching some first-rate advocacy. As a complete novice, observing the ease with which the QCs moved seamlessly between a library's worth of bundles, without ever missing a beat, was at once seriously impressive and quite frightening to behold.
Walking through Lincoln's Inn fields on the first day was a fairly daunting experience and, in all honesty, it wasn't much less daunting the second day. Constantly moving to sidestep a continuous stream of barristers and solicitors, all seemingly navigating the relentless pace of legal London with determined ease, it is all too easy to feel completely out of your depth. But, at the same time, it's also quite invigorating, as you challenge yourself to one day walk the same cobblestones looking, at least on the outside, like you belong there.
Walking into Essex Court is equally as daunting. Even those with a passing interest in commercial law know that Essex Court sits proudly at the head of gold circle chambers, and even the briefest review of tenants' profiles can prove an unnerving experience as an aspirant. But, despite what you might expect to find, there is a remarkably welcoming atmosphere at Essex Court. I've regularly banged the drum in my belief that change is afoot and the Bar is open to all, and the attitudes I encountered at Essex Court only reinforced this. Their members may be the first port of call for high-value litigation, but there is nothing in the least bit 'stuffy' about them.
From the moment you arrive the pupillage coordinators, Joanne Cooper and Hayleigh Liney, go out of their way to make sure you feel comfortable and organise your time in line with your interests so that you get maximum benefit from your time there. The inclusive attitude that greets you upon arrival extends through to Essex Court's tenants, and while the advocacy masterclass I witnessed on day one would have been worth the cost of the trip alone, the second day spent in chambers was equally valuable. Placed with the more junior members of chambers not only allows you opportunity to see the work they do, but also provides the chance to pick the brains of someone who not long ago was sat where you are.
The first thing that becomes obvious is just how incredibly busy they are. The second thing that strikes you is that, despite the workload in front of them, they are genuinely interested in who you are, what you want to do, and are more than happy to take precious time they are not blessed with to answer your questions. The afternoon was a breathless affair as I followed Stuart Cribb as he moved effortlessly between endless paperwork and consent hearings without seeming to waste a single second, all the while answering the barrage of questions I put his way.
Similarly, Helen Morton showed the utmost patience throughout the morning, answering every question and even finding time to school me in the law of privilege, despite the fact her phone never stopped with solicitors adding to her already urgent workload. Like Stuart's, the sheer impressiveness of Helen's profile might be intimidating to a person looking to break into the commercial Bar. But, in conversation with her, it comes across very strongly that selection to Essex Court is all based on merit. That it's not about where you're from, but more about what you can bring to chambers.
All in all, I left Essex Court very glad I'd finally made the trip down to London. The experience left me energised and alive to the possibility that, despite what you might read elsewhere, the commercial Bar is not the sole province of a certain type of applicant.
Get the LCN Weekly newsletter
Get our news, features, recruiter and lawyer interviews, burning questions, blog posts and more sent straight to your inbox with our weekly newsletter. You also get access to a free personal MyLCN account.