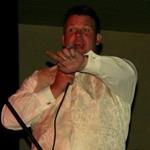 BPTC preparation - advice from those who know
Two days after graduation I woke up, made my usual morning cup of tea (Yorkshire – everything else is glorified dishwater!), and for the first time in a long time I slowly realised I had nothing to do. Literally nothing. I still had that same drive and purpose that had fuelled the LLB, I just had nowhere to aim it. It was an odd and disconcerting sensation. Of all the things I'd expected to feel upon finishing my law degree, a sense of loss was not one! For the previous eight months everything had seemed to come at a million miles an hour, and from all corners, meaning that there was very rarely a spare minute to enjoy. Now, having finally found some spare time, I had an overwhelming need to find something constructive to put my mind to.
Naturally, I decided to use the summer to prepare for the Bar Professional Training Course (BPTC). Not quite sure how to go about it, or even where to start, I contacted Mark Keith, the BPTC programme leader at BPP Manchester to ask what the best use of my time would be. When the reply came the advice was rather straightforward – "I'd suggest you relax!". Having readied myself for a big reading list, I was initially surprised. Reading on, however, it became clear why as Mark went on to say that: "The BPTC is a hard course and the workload a significant increase from that which you undertook in your degree. You will be exhausted by the end of the course, so don't think you have to fill the summer."
I did try to relax. I even managed it for about a week. Regrettably, this was the point at which my wife noticed I might have some free time and I ended up completely renovating the bathroom. Two weeks of DIY later I'd had enough and was itching to do something more 'constructive'. Fortunately, Mark had included further guidance that provided ample excuse for diverting my attention away from power tools, tiles and paint. He suggested using the summer to "try to undertake anything you have not managed to do during your degree, such as mini-pupillages". Mark also went on to give the following advice about preparing for the Bar course: "Recap your knowledge of the basics of tort and contract. Most students won't have done these since the first year and have moved on to other legal topics. Get up to speed with the basics. Do any work that your provider has set. At BPP we have a number of online resources to get people ready for day one of the course."
I'm glad I followed his advice to take a little time out as last week the timetables and preparation resources were released, and at first glance it was quite frightening. It was even more frightening at second glance! The schedule is busy, to say the least, and on paper alone it makes the pace of the LLB appear sedate. At the same time, it looks very interesting and I'm genuinely looking forward to moving away from the theory towards the practical. At the very least, it will be nice to understand straight away some of the jargon I hear on mini-pupillages, rather than pretending I do and googling it at the first opportunity.
Still trying to get ahead of the curve, I messaged a couple of contacts, Patrick Pereira and Abs Lalji, who had recently graduated from the BPTC at BPP London to ask them their advice for the coming year. Although, given the difference between a law degree and the BPTC, neither was sure that much could be done to prepare, both gave almost identical advice as to what to do once the course starts. Echoing Patrick's thoughts that "keeping up to date with work once it starts is vital", Abs suggested staying "10 steps ahead with the prep and hyper-organise your diary because everything will catch up with you."
Like you should with all good advice, I listened. It took me the best part of a day to fill in my diary for the coming year. Looking at it, I've no idea how anyone could survive the Bar course without an organised diary. It is clearly going to be a tough year, but having worked hard to secure my place, I'm determined to enjoy it as much as possible. On which note, Abs' final piece of advice was to "organise regular fun things as all work and no play will kill you." If I can find the time, and a babysitter, I certainly will.
Get the LCN Weekly newsletter
Get our news, features, recruiter and lawyer interviews, burning questions, blog posts and more sent straight to your inbox with our weekly newsletter. You also get access to a free personal MyLCN account.