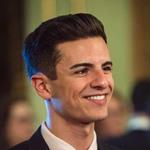 Non-law tips from a non-law student
My name is Justin and I am currently a future trainee at Allen & Overy, entering the final year of my degree at Warwick Business School.
While at university, I became the first non-law president of Warwick Law Society and was responsible for organising multiple events to help both law and non-law students successfully pursue a career in law. When talking to people, I often hear the misconception that non-law students find it more difficult to enter the legal profession. This is simply not true! In this blog post, I have collated some tips and advice to help you improve your commercial law applications.
1. Explore multiple career paths
Before deciding commercial law was right for me, I pursued a number of opportunities within investment banking, asset management and consulting. A key piece of advice is to not shy away from experiences outside the legal profession. The question "Why commercial law?" may cause trepidation for a non-law applicant when writing an application or attending an interview. Non-Law students often wrongly assume that mentioning experiences unrelated to law will be frowned on. During an interview, consider mentioning other career paths you have explored and why they are contributing factors in your decision to pursue commercial law. Was it the clear structure and progression of a training contract which enticed you over a role in asset management? Perhaps working on cross-border transactions within a large international law firm motivates you? Were you able to compare the competitive nature of a law firm to an experience on a trading floor? These are clever ways to bring in experiences from a range of career paths to consolidate your commitment to a career in commercial law.
2. Research
Knowing both the obvious and subtle differences between firms is a good way to create a shortlist suited to you. There are key differences between magic circle, US, international, national and regional firms. Look at factors such as: intake size, opportunity for international secondments, work/life balance, pay, retention rates and specialist practice areas. One of my favourite resources was LawCareers.Net's Training Contract and Pupillage Handbook!
3. Law society involvement
Your student law society can be a great way to accelerate your career in law. As a non-law student, joining a university Law Society can be daunting. However, there are often a number of other non-law students who are members. As well as learning from other members, law societies often have direct contact with firms and run events throughout the year that can help you ascertain whether the legal profession and specific firms are right for you.
If your student law society doesn't have a non-law officer or events dedicated to non-law students, feel free to contact me about the ways you can help to establish a network for non-law students in your society.
4. Open days and work experience
Law firms increasingly want more than strong academics. As a non-law student, it is particularly important to demonstrate motivation and commitment to the legal profession. As a starting point, your careers service can be a great place to attend talks and presentations. I would also encourage you to apply for and attend firms' open days before applying for a vacation scheme, or directly for a training contract. An open day or first-year scheme is an ideal way to learn more about a firm and the legal profession, as well as hear about current challenges and trends from legal experts within firms.
All work experience is relevant to your application. Having a hobby or part-time job is also a good way of demonstrating transferable skills. Regardless of how diverse your interests may be, firms enjoy hearing that you have a passion and that you utilise your time well.
5. Vacation scheme v direct training contract application
Applying for a vacation scheme as a non-law student helps you to learn more about the legal profession and ascertain whether it is right for you. From personal experience, vacation schemes allows you to learn about the legal industry and can help to show how your degree is useful and relevant to much of what a firm does. Applying directly for a training contract without much legal experience can be difficult when conveying your motivation for the legal profession, especially from a non-law degree background. LawCareers.Net provides a wealth of information on vacation schemes, dates and deadlines. During your scheme, arrange informal meetings and 'coffee catchups' with a wide range of people to get a feel for the firm. Try to speak to a trainee from a non-law background to hear personal insights into their recent experiences. And take a notebook everywhere you go to record any useful tips!
As a final tip, follow law firms, LawCareers.Net and multiple student law societies on social media platforms such as Twitter and LinkedIn. Recent deals, specific news, industry insights and upcoming events are published across such platforms and are a useful starting point for learning more about the profession, an individual firm and the wide array of clients they may act for.
Justin Farrance is the winner of Best Society President at the Warwick SU Awards 2017 and his law society won Best Law Society Overall at the LawCareers.Net Student Law Society Awards 2017.
Get the LCN Weekly newsletter
Get our news, features, recruiter and lawyer interviews, burning questions, blog posts and more sent straight to your inbox with our weekly newsletter. You also get access to a free personal MyLCN account.