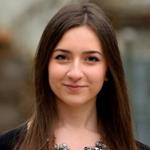 A look at Amazon's business strategy
A handy asset that commercial lawyers can call upon is their ability to grasp the vision and goals of their clients, which leads to building successful, long-term relationships. From my standpoint as an aspiring lawyer, I suggest taking a look at Amazon's business model as an exercise to identify what has made it so incredibly successful.
To me, Amazon's business model is intriguing because of its patience, consistency and ability to exploit lucky opportunities to become the world's third most valuable company. For Amazon's boss, Jeff Bezos, short-term profit was never more important than long-term revenue growth. As a result, after its 1997 initial public offering, it took Amazon four years to make a profit and even so, it was barely significant. By keeping profits low, Amazon managed to keep prices low too, which drove its expansion as more and more consumers were attracted to its innovative digital presence in the retail market. The focus on revenue growth at the expense of big income, led to Amazon accounting for almost half of US e-commerce.
User growth provided Amazon with a powerful tool for continuously improving its services: data. Collecting user data can reveal valuable insights about consumer behaviour, helping the business to adjust to changes in the needs of its customers and ultimately deliver better services. For Amazon, a growing user sample resulted in more accurate data. However, there is a controversial point worth mentioning. There is a trade-off in the way that data is used: consumers desire better-tailored and more relevant ads, but at the same time many would not be comfortable with the idea that the ads they see are the result of an algorithm analysing their browsing history on Amazon's website. Confidentiality has taken on a new dimension in the digital sphere, which can pose challenges regarding compliance.
Amazon's constant growth has enabled it to expand into different markets and diversify its portfolio. For example, Amazon Web Services (AWS) provides computing platforms and other virtual services, which run entirely separately from Amazon's retail business. It has become so profitable that Amazon would have experienced a loss for the third quarter of 2016 had it not had AWS. In fact, AWS proved so successful that it made a record 2.5 billion in profits in 2018. The tenacity employed by Amazon in the last 20 years of practising its low-profit, high-revenue strategy has finally paid off thanks to AWS and paid off quite well.
From a broader perspective, Amazon's patience is just one factor in a web of thousands of strategic decisions that have led to its success. There is so much more to discover just by looking at a few charts illustrating the company's growth. In the near future, I can only anticipate with excitement Amazon's evolution.
Get the LCN Weekly newsletter
Get our news, features, recruiter and lawyer interviews, burning questions, blog posts and more sent straight to your inbox with our weekly newsletter. You also get access to a free personal MyLCN account.