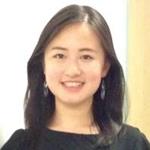 Explaining my career change from software engineering to law
Coming to law from a computing degree, the most frequently asked question I'm asked is "Why the change?" Multiple interrogations from shocked family and friends have led me to be a good summariser. Condensing a myriad of factors that affected my decision to a two-minute statement of self-defence is no easy task. In fact, it deserves an essay - here it is.
Experiences in technology
Although the technology industry offers the hottest jobs at the moment, by the final year of my degree I decided that a career as a full-time software engineer was not for me. I wanted something a programming job cannot offer – the ability to work with different industries and people of diverse backgrounds face-to-face. In addition, the gender disparity is hard to miss, even though the environment in the City may be slightly better than Silicon Valley. As a female programmer, there are few female role models to look up to. The male-dominated environment can be intimidating, and there is not a level playing field between males and females.
Some would ask "Why did you study computing then?" Frankly, I had considered studying law as my undergraduate degree as I enjoyed debating at school. However, I found myself drawn to computing as society increasingly depends on technology. Coding is one of the top skills required for decades to come, no matter what field or industry, and university would be the best time to acquire such a unique skillset. Coding and learning the latest technologies and theories is still as fascinating to me now as it was at university; I simply prefer programming for my own projects as a hobby.
A mix of sciences and humanities
I have always enjoyed both the sciences and humanities. While studying at a state school in Hong Kong, I was the only student studying the combination of further mathematics, biology, chemistry, physics and history. At A level I studied maths, further maths, physics, psychology and history. Although intellectually challenging for some, the balance of science and humanity subjects is a source of motivation and fun in my case. Not only does such a combination provide a more holistic education, but it also fully exercises the brain.
A short course on patents and copyright during my degree prompted me to explore legal issues that arise through using technology. I realised that specialising in areas such as intellectual property, cybersecurity and data protection would allow me to enjoy such a mix further into my career. Not many lawyers possess science backgrounds, let alone computer science ones. I would be able to utilise my knowledge and experience in working with various technologies as my niche, and apply them within the legal framework. Working for clients from the TMT (technology, media and telecommunications) sector also lets me to stay in touch with the fast-paced industries while tackling a range of exciting, complex and often large-scale legal problems.
Changes in the legal profession
As the legal profession is catching up with technology, there is no better time to become a lawyer. Many firms have already embraced technology and entrepreneurship, as we see Allen & Overy's establishment of Fuse, LexisNexis hosting hackathons supported by Hogan Lovells and others, and Clifford Chance collaborating with Tech for Integrity Challenge by Citi to create awards for start-ups. Furthermore, more clients rely on technology, thus requiring a mix of tech and legal expertise to navigate multitudes of regulation. To facilitate client delivery, Norton Rose Fulbright already offers coding lessons for trainees and associates. No doubt it is a fantastic time to enter the legal profession as a geek.
In short, the prospect of applying computing knowledge in law and the tech revolution in the legal industry played a large role in my desire to move from the tech industry. You may think I must be crazy to give up the amazing job prospects as a software engineer, but I have no regrets.
Get the LCN Weekly newsletter
Get our news, features, recruiter and lawyer interviews, burning questions, blog posts and more sent straight to your inbox with our weekly newsletter. You also get access to a free personal MyLCN account.