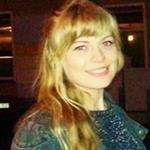 Work experience for barristers - part 2
Make sure your CV and covering letter are up to scratch
As stated in the previous post, mini-pupillages can be hard to come by, especially at certain sets. Maximise your chances by making sure that your CV and covering letter are as good as you can get them. This is also good practice for pupillage applications, where many sets still ask for a CV and covering letter, rather than the more common application form. Getting a good base for these early on will stand you in good stead for gauging how well your CV is likely to be received by chambers where you would like to apply for pupillage. If you aren't having much luck, take advantage of anyone and everyone who may be able to offer you advice. The simple place to start is university/BPTC provider careers centres, but also think outside the box. There are plenty of places where mentors tailored to the Bar are available, for example your Inn of Court or, if you are interested in legal aid work, Young Legal Aid Lawyers. I have used both and received excellent advice from my helpful mentors.
Have some standard paragraphs, but make sure you tailor it
Following on nicely from my previous point, your covering letter really should be a work of art. Many chambers will limit you to one typed page of A4, but even if they don't, you shouldn't write much more than that anyway. Short and to the point is far better than long and rambling. If you have never applied for a mini-pupillage before, then this can seem quite daunting. It should be set out in letter format (ie, addresses and date at the top with appropriate spacing) and I usually include a paragraph on each of the following: introduction; why me?; why the areas of law that chambers practices?; and, why this chambers?. Obviously the first three paragraphs will be pretty similar each time. Depending on which areas of law you are interested in, these can to some extent be written up in advance and simply checked against what that set of chambers has done within that area and what its specialisms are. These paragraphs will become more tailored to each set as you start applying for pupillages and get different experiences that may be more appealing to individual sets.
However, the 'why this chambers' paragraph will require some research. Chambers' websites will usually be sufficient, but there's also Twitter, LinkedIn and the various legal directories. Don't be afraid to think outside the box in this paragraph (in fact, it's encouraged to say something to get their attention) and talk about a case they have done that you are interested in, or if you have recently been to court and been impressed by one of their barristers.
Make contacts
Use the time you are in chambers to make contacts. It goes without saying that you need to be polite and helpful at all times, but make sure you are also well informed and ready to have a meaningful conversation whomever you are with about anything from current affairs to your opinion on their case. Try to make a good impression on everyone you meet, even if they are from another chambers - it may lead to you being offered a mini-pupillage there. Although don't take this too far; it is unlikely to go down well with your current set if you are seen to be angling for experience with someone else while with them. Making good contacts at a chambers can be very useful for getting experience in the future. Remaining in contact with someone who is willing to give you advice or even cast a critical eye over your CV from a barrister's perspective can also be extremely helpful.
Ask for feedback
It has to be said that many (not all) barristers' chambers are notoriously bad at giving feedback. It must be borne in mind that most chambers will receive hundreds of applications each year and to provide feedback to each applicant, or even each person who attends a mini pupillage, can be a mammoth undertaking. However, many people won't email and so a quick message is always worthwhile, either to see why you were not offered a mini-pupillage or to learn if there was anything you could improve about your performance while on your mini-pupillage. In a similar vein, it never hurts to send a quick email to chambers (or if you have just been with one barrister, to him or her directly) thanking them for having you.
Good luck with any applications you may make. Perseverance really is key!
Get the LCN Weekly newsletter
Get our news, features, recruiter and lawyer interviews, burning questions, blog posts and more sent straight to your inbox with our weekly newsletter. You also get access to a free personal MyLCN account.