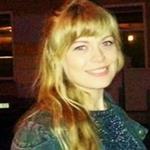 Want to be a barrister? Tips for university
Many university freshers will have emerged the other side of the one or two weeks of partying that is your welcome to university, hangovers just starting to subside, to be hurled into the world of lectures, seminars and careers talks. Quite a few people go to university having absolutely no idea what they want to do at the end of it. It may not feel it at times, but this is completely normal. Lots of people also completely change their minds about what they want to do over the time they spend studying. However, if you're reading this, chances are you're at least curious about a career as a barrister and would like to know what you can do to increase your chances of success. Below, in no particular order, are some things that I did while I was at university that I feel helped me when applying for pupillages. Looking at it all at once may seem like quite a lot, but remember you have plenty of time to get all these things done and a lot of them can be done in a way to suit you and your schedule.
Mooting
I have written some tips for mooting in previous posts. The key to making your mooting experience work for you in terms of gaining CV points is to try to win or rank highly (quarter-finalist, semi-finalist, or finalist are usually looked upon favourably) in as many competitions as you can. This may require a few practice runs to find your feet but a lot of chambers will look for mooting success to show you are a good public speaker. If your university doesn't offer a good mooting programme, either set one up yourself (and win some CV points for innovation and leadership in the process) or get creative with some other forms of public speaking (eg, debating or a position which requires you to address fairly large groups of people regularly).
Volunteering
Any sort of volunteering obviously looks good on a CV, but if you are short on time try to focus your volunteering on something that will also benefit you. The Free Representation Unit is a great option, although only available to people at certain academic stages. I volunteered on a helpline for victims of sexual abuse and rape which was not only a hugely rewarding albeit difficult experience, but maintained a link with what I am interested in and demonstrated various skills that would be useful to me when writing applications. A simple google search can reveal a lot of options in your local community.
Part-time jobs
Aside from the obvious financial benefits (ie, rent and alcohol allowance for most people), maintaining a part-time job alongside your studies shows numerous desirable skills. I was once told by a barrister that the fact that I had maintained two part-time jobs while keeping up other commitments and maintaining my studies was the most impressive thing about my CV.
Academics
The Bar is very much an academically driven profession. While it won't necessarily be closed off to you if you don't have a triple starred first from Oxbridge (although people may tell you so), you need to remember that is who you are competing with and be honest with yourself about your abilities. Very few people make it to the Bar with a 2:2 unless they have some significant other experience behind them. Do not let your academics fall down because you were too busy focusing on everything else. Other experiences can always be gained after you have received the grades you need.
Extracurricular
On EVERY pupillage application form there is a section for your hobbies and interests, which is not to be overlooked. This is just as important as any other box on the form and an unusual hobby is likely to differentiate your form from the hundreds of others as something that person wants to invite you to interview so they can ask about it. Remember chambers are looking for a well-rounded person they have can have interesting conversations with.
Networking
Networking is incredibly important and how I picked up a lot of the tricks and tips I know now. Get involved with the inns of court if possible (they do dinners where they invite universities which are well worth attending) and speak to the barristers there who are, in my experience, without exception accessible and happy to help.
Doing all these things will by no means guarantee you a pupillage, but if you can get a good grounding in all of them it will stand you in good stead and at least make you a good applicant for other opportunities (such as paralegaling, scholarships or internships) which will further improve your chances.
Get the LCN Weekly newsletter
Get our news, features, recruiter and lawyer interviews, burning questions, blog posts and more sent straight to your inbox with our weekly newsletter. You also get access to a free personal MyLCN account.