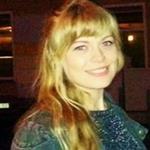 The joint inspection on disclosure: concerning findings
Disclosure is one of the cornerstones of the criminal justice system and disclosure of unused material is a key component of the investigative and prosecution process. It should be considered from the start to the end of any case progression. Between January and March 2017, Her Majesty's Crown Prosecution Service Inspectorate (HMCPSI) and Her Majesty's Inspectorate of Constabulary (HMIC) carried out an inspection of 146 Crown Court case files into police and Crown Prosecution Service compliance with disclosure provisions. This inspection identified a number of issues which are contributing to widespread failures. Within many of these cases a culture of acceptance exists amongst the parties involved, who look for ways of working around its failings rather than fixing the root problems, which lie in the practical application of the disclosure legislation. Failure to carry out the process appropriately can result in miscarriages of justice and a loss of confidence in the criminal justice agencies.
Police scheduling (the process of recording details of sensitive and non-sensitive material) is poor and this, in turn, is not being challenged by prosecutors. Some 22% of schedules were found to be wholly inadequate, with the most common failing being a poor description of items, with officers often just compiling lists rather than explaining their contents to help the prosecutor. Items of schedules were also being missed of completely and their existence not coming to light until much later, sometimes the day of court. The inspection found that in 33% of cases the disclosure officer's report was either not supplied at all or was wholly inadequate. Revelation by the police to the prosecutor of material that may undermine the prosecution case or assist the defence case is rare. Prosecutors fail to challenge poor-quality schedules and in turn provide little or no input to the police.
The report revealed neither party is managing sensitive material effectively and prosecutors are failing to manage ongoing disclosure. The failure to grip disclosure issues early often leads to chaotic scenes later outside the courtroom, where last-minute and often unauthorised disclosure between counsel, unnecessary adjournments and - ultimately - discontinued cases, are common occurrences. Where there were obvious disclosure issues and these were not gripped at an early stage, there was a knock-on effect with little or no subsequent evidence of effective strategies being set up to deal with disclosure issues throughout the life of the case. This is likely to reflect badly on the criminal justice system in the eyes of victims and witnesses.
Many officers admitted they lacked confidence in their role and responsibilities as disclosure officer. It would be helpful to have all the guidance in one place to assist in removing confusion. Some forces report that they have previously had training which was subsequently shown to be wrong, for example, in relation to how the test of relevancy should be applied, leading to further confusion among officers and disagreements with prosecutors. There was also poor decision making by prosecutors on the test for disclosure. In 54% of cases prosecutors simply endorsed schedules without recording their reasoning, while discharge disclosure duties were not discharged in a timely manner in 54.4% (although some of this can be attributed to defence statements not being submitted in time). Judges expressed a lack of confidence in the prosecution's ability to manage the disclosure process. Reasons given were a lack of time, limited resources and cumbersome IT systems which hinder rather than help the exchange of information. The end result is items are often mislaid or lost, or inaccurately stored or uploaded, leading to delays.
An inability to deal with disclosure appropriately can have a negative impact on the efficiency of the justice system, incur extra costs and cause emotional distress to those involved. The failures associated with these cases inevitably have a significant financial impact for the criminal justice system. This waste cannot be afforded at a time where considerable efforts are being expended on trying to improve efficiency, against a backdrop of budget reductions. Non-compliance with the disclosure process is not new and has been common knowledge among those engaged within the criminal justice system for many years and it is difficult to justify why progress has not previously been made. Above all there needs to be a cultural shift that approaches the concept of disclosure differently, that sees it as key to the prosecution process where both agencies add value, rather than an administrative function. Until the police and CPS take their responsibilities in dealing with disclosure more seriously, no improvement will result and the likelihood of a fair trial could be jeopardised.
Get the LCN Weekly newsletter
Get our news, features, recruiter and lawyer interviews, burning questions, blog posts and more sent straight to your inbox with our weekly newsletter. You also get access to a free personal MyLCN account.